Summer is a time for fun and relaxation. It is a time for everyone to get outside and enjoy the sunny and warm weather and everything it has to offer. And it's also a great time to spruce up your home with some summery decor!
In this blog post, we will discuss some easy ways to create a summer vibe for your home. From adding pops of color to using natural materials, we have you covered. So read on and get inspired!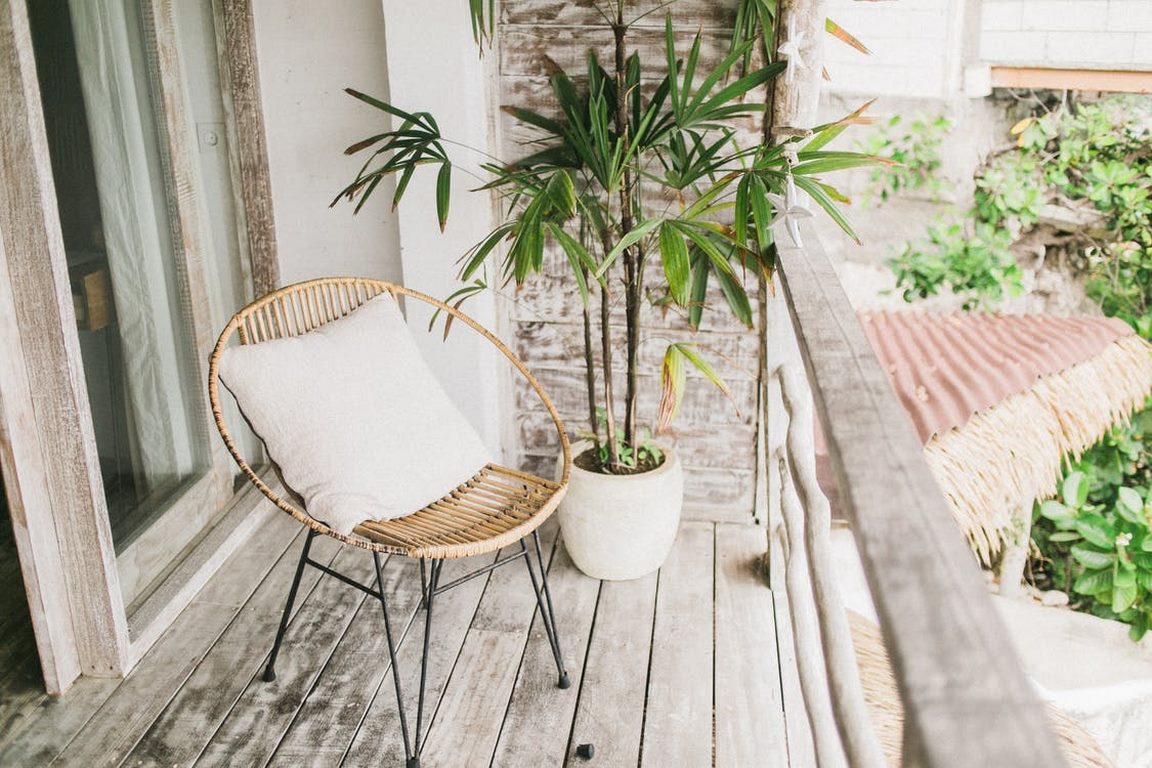 Creating A Summer Vibe in Your Home – Ways to Do It
Summer is a great time to show your personality through your home's décor. You can go for more fun and relaxed vibe, or keep it classic and chic. No matter what your style is, there are ways to add summery touches that will make your home feel warm and inviting.
Moreover, going through Homelier Pro's home decor blog, professionals say that adding summery touches to your home can even make it more valuable.
Some may think that adding a summer vibe to their home means overhauling everything they have and starting from scratch. But that's not the case! You can easily add summery elements without having to start from scratch. Here are some tips:
Add Pops of Color
Bright colors are perfect for injecting some summer fun into your home. Try adding colorful cushions, throws, or flowers to brighten up your space. Colors like yellow, orange and pink are perfect for creating a summery vibe.
Furthermore, you can even go for more subdued tones like blues and greens. Natural colors always make a space feel more inviting and relaxing. Additionally, choosing the right colors can even make a small space appear larger!
---
Read Also:
---
Use Natural Materials
Natural materials like bamboo, wicker, and rattan can give a summery feel to any room. Try using these materials in furniture, accessories, or flooring to create a relaxed atmosphere. Natural materials also help to create a connection with the outdoors, which is perfect for summer.
They also add texture and interest to a space. So if you're looking for a way to add some summer style to your home, consider using natural materials. For instance, you can try using bamboo shades on your windows to filter the sunlight and keep your home cool.
Use Summery Scents
Another easy way to add a summer vibe to your home is by using summery scents. Citrus fruits like lemons and oranges are perfect for creating a refreshing atmosphere. You can use these fruits in diffusers, candles, or even as potpourri.
Or try using essential oils like lavender or eucalyptus to create a calming summer vibe. Summer scents are perfect for creating a refreshing and relaxing atmosphere in your home.
Hang Curtains Outdoors
If you have a porch or balcony, hang some lightweight curtains to create an outdoor living space. This is a great way to enjoy the warm weather while still being inside your home. Curtains that you place outdoors should be made of a light material like cotton or linen.
This will allow the breeze to flow through and keep your space cool. You can also add some outdoor string lights to create a magical atmosphere. Outdoor curtains also add privacy and can be a great way to define your outdoor living space.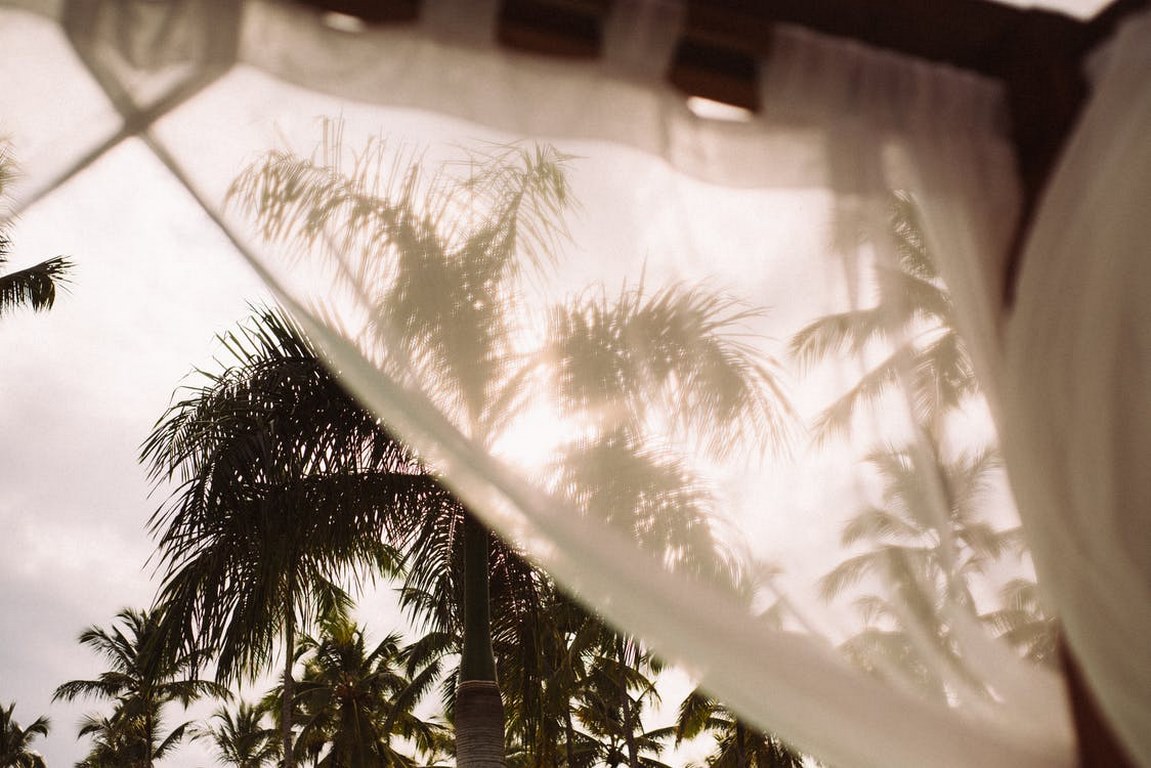 Add Greenery
Another easy way to create a summer vibe in your home is by adding greenery. Plants are perfect for adding life and color to a space. Greenery helps you purify the air inside your home if placed there.
In addition, it can also help create a soothing atmosphere in your home. Try placing some potted plants around your home or hanging some planters on your walls. The same applies to outdoor projects you want to engage in.
Greenery is a great way to bring the outdoors inside and add a summery touch to your home. Some good plants to use for a summer vibe are succulents, palms, and ferns.
Bring The Outdoors In
One of the best ways to get that summer vibe is by bringing the outdoors in! Try using plants and flowers as accents in your home décor. Not only will this add color and life to your space, but it will also help purify the air indoors.
The outdoors is also a great source of inspiration for summer décor. So, take a walk around your neighborhood and see what you can find! In addition, you can even try growing your herbs and vegetables indoors. This is a great way to get that summery feeling while also being eco-friendly.
Decorate With Seashells
Seashells are a classic symbol of summertime relaxation. Collect some shells from your favorite beach vacation spot and use them as decoration in jars, bowls, or trays throughout your home.
Seashells are so versatile and can be used in a variety of ways to create a summery vibe. You can even use them as vase filler or add them to a floral arrangement. Furthermore, if you went on the beach and didn't find any shells, you can always purchase them online or at your local craft store.
Use Light Fixtures Wisely
In the warmer months, daylight lasts longer so you won't need to rely on as many artificial light sources. Make the most of this by using light fixtures that add to the summery feel of your home.
For example, try using a chandelier with lanterns or candles. Or go for a more rustic look with an antler chandelier. You can also use string lights to create a summery atmosphere both indoors and outdoors. Light can help to set the mood in your home, so use it wisely!
Wicker Baskets
Another great way to add a summery vibe to your home is by using wicker baskets. Wicker baskets are perfect for storing items like throws, pillows, or towels. They can also be used as planters or as decorations on shelves or tables.
Wicker baskets are a great way to add texture and interest to your space. You can purchase them in the majority of home stores or you can always check for them online.
Summer is the perfect time to enjoy the outdoors and add some life to your home décor. These easy tips will help you create a summer vibe in no time! As you can see, there are many ways to add a summery touch to your home. Everything you need to do is get creative, have fun, and enjoy the warm weather!