With barbecue season in full swing and everyone hosting barbecue parties, a lot of people find themselves making decent hot dogs and burgers.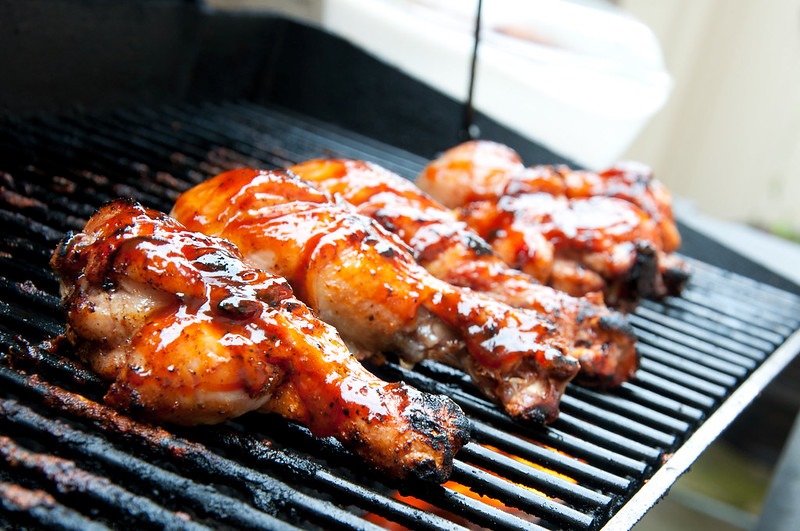 But when it comes to the more complex cuts of meat and other barbecue dishes, you might end up finding that your steaks are far more undercooked than you like or that your meat doesn't have the same perfect grill marks that your friends or family gets when grilling.
Some of these problems can be credited to the main fact that many people only really use their grills when it's nice outside or during the summer grilling season. In Canada, this is especially true since winters are too cold and snowy to grill outdoors, and the rest of the year can have some highly unpredictable weather.
All of this can lead to people being beginners or less experienced at grilling, meaning more simple mistakes due to it. However, even a more experienced grill master can make mistakes on occasion!
To help you get more experience and fix any future mistakes, getting the right tools for grilling can be a great help. Tools like spatulas, tongs, and even high-tech thermometers and the grills themselves can all easily be bought at Dickson BBQ. We've also collected some of the most common mistakes that people make when barbecuing and give you ways you can improve on for your next barbecue patio party.
The Grill's Temperature is Too High
When it comes to grilling food on your barbecue grill, do be aware that you need to make sure that your grill is set to reach a specific temperature – ideally, 350 to 500 degrees Fahrenheit, depending on what you're grilling. When it comes to grilling larger or thicker cuts of meat, a lower temperature can be used, though it's ideal to keep your grill's temperature to that range.
If your grill's temperature is too high, you won't have enough time to fully cook the meat before the outside layer of it is burnt or overcooked. When you get the meat off of the grill and onto a plate, there's a high chance that the meat would still be raw or undercooked and not at all satisfying.
So, in order to prevent your steaks and chicken legs from getting charred on the outside and being undercooked on the inside, use less fuel and a smaller flame or wait for your coals to burn down before cooking. If the flames are already too high, take your meat off the grates, shut your grill's vents and close the lid to lessen the flames.
---
Read Also:
---
Your Temperature is Too Low
On the other hand, if your grill's temperature is too low, your food won't cook properly, or it may take too long. Specific foods like kebabs and burgers require a higher temperature in order to effectively kill off any bacteria that may be in the meat. In addition to that, you need to have a high enough heat to be able to get the perfect smoky crust and grill marks on the meat.
With too low of heat, there's also a chance that the heat doesn't properly penetrate the cut of meat. It is true that thicker cuts can use lower heat for cooking the center first, but using low heat to cook thick steak requires a longer time than if you cook at a higher temperature for roughly 20 to 30 minutes. While using lower heat settings is a viable method, a proper level of heat can mean that you reduce the risk of accidentally serving raw meat if you use the same amount of time to grill.
If you find that your grill's fire is too low, a simple fix is to add a bit more fuel to increase the temperature. Ideally, 325 to 350 degrees Fahrenheit should be low enough to not immediately burn the outsides but still high enough to cook the insides properly. If you're cooking thick cuts of steak, you can drop the temperature to 250 Fahrenheit for about 25 minutes before searing the outsides.
Your Grill Isn't Cleaned Well
Cooking over a clean grill can also be one of the more important things you can do when it comes to barbecuing. If you have bits of burnt food stuck on food on your grates, it can often lead to your meat grilling oddly.
The neat grill lines that are made on your burgers and hot dogs are more often than not going to be uneven or imperfect. And, if you don't mind the unevenness, the burnt bits of food might even end up stuck on your meat, changing its overall flavor of it.
This burnt residue can also affect the grill's grate as well if you don't regularly remove it before cooking. The bits of food can lead to the grate rusting in some spots, and when combined with the fact that grilling frequently involves setting the meat directly onto the grates, it means that the rust can transfer onto the meat. Too much of it can lead to you and your family getting sick.
The solution to this is to simply take a bit of time to clean off any residue on the grate. Ideally, the best time is to clean them when the grill is still warm or hot, so investing in a grate lifter and a scraper is a good idea. Once every other week – if you don't use the barbecue frequently – make sure you also deep clean the grates.
Start Grilling Too Soon
One of the more common mistakes that people can make when grilling is that they put their meat on the grill much earlier than they should. In order to cook properly, you need to wait until the coals are glowing, not openly flaming. Even if you're using wood or briquettes, you need to wait until they're ashed over first.
The ash or glowing coals are also a sign that the grill is at the appropriate temperature to start your barbecue session. If you don't wait, you might end up with meat that sticks to the grate and end up making a mess out of what could have been a great dish.
Takeaway
These are just some of the more common mistakes that many people make when grilling. While these are often a result of less experience, even people you think are experts are bound to make them. With a bit of practice and the right tools, you can become a dab hand at barbecuing.