When it comes to securing your construction site, event venue, or outdoor gathering, temporary fences are a versatile and cost-effective solution. It offers flexibility and ease of installation.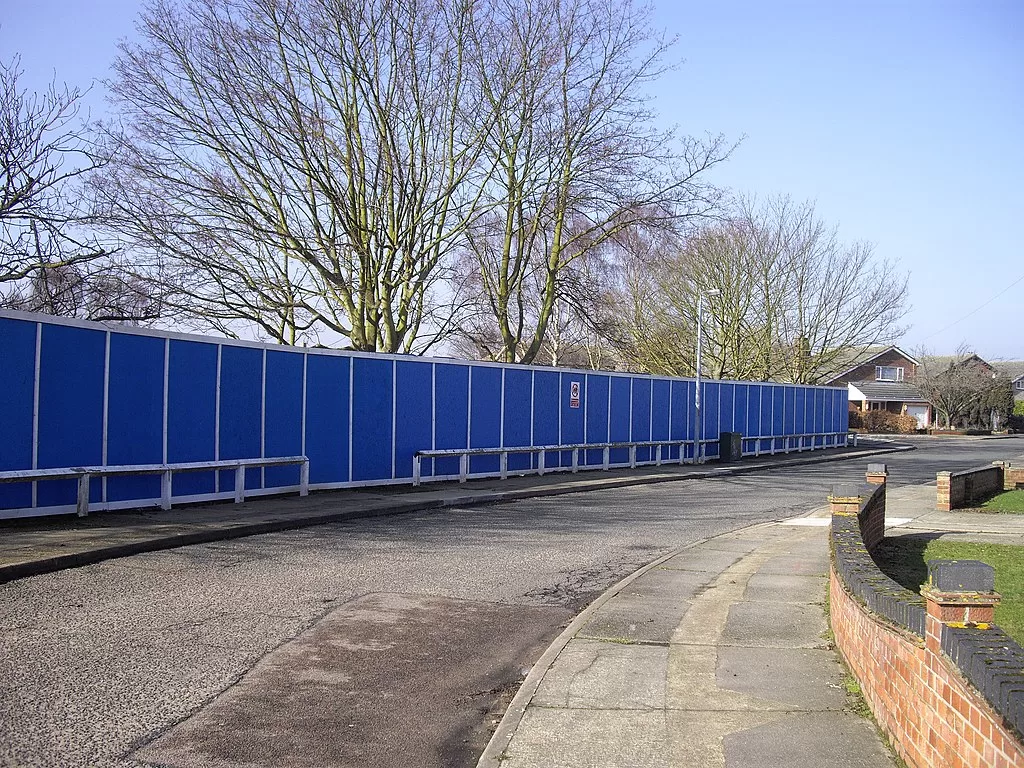 The Chicago fence rental provides crucial safety measures and crowd control without the commitment of permanent installations. In this article, we will discuss everything you need to know about renting temporary fences, empowering you to make informed decisions for your specific needs.
What are Temporary Fences?
Temporary fences are portable barriers designed to enclose a designated area temporarily. Mobile fences are constructed using durable materials such as galvanized steel, chain link, or vinyl mesh panels, chosen based on their intended use.
Available in various heights and configurations, temporary fences cater to diverse applications, from construction sites and outdoor events to crowd control at festivals and sports events.
---
Read Also:
---
What are the Benefits of Renting Temporary Fences?
Flexibility
Temporary fences can be easily installed, dismantled, and moved as needed. You can easily adjust boundaries and layouts according to your changing requirements.
Cost-Effectiveness
Renting temporary fences eliminates the need for substantial upfront investments. It is an affordable choice for short-term projects or events.
Safety and Security
These fences provide reliable safety measures, preventing unauthorized access and safeguarding the public from potential hazards.
Crowd Control
For events or gatherings, temporary fences help maintain crowd flow, ensuring a smooth and organized experience for attendees.
Aesthetic Appeal
Modern temporary fences come in sleek designs that do not compromise on appearance, maintaining a professional and visually appealing atmosphere.
What are the Different Types of Temporary Fences
Chain Link Fences
Chain link fences are a widely used and versatile option for temporary fencing needs. They consist of interwoven steel wires formed into a mesh pattern, creating a sturdy barrier. chain link fences are made of sturdy material.
Thus it is used in sites where there is a high chance of accidents, like construction sites, outdoor events, and crowd control. The open design allows for visibility, which is valuable for security and monitoring purposes.
Advantages of Chain Link Fences
Durability
Chain link fences are robust and can withstand various weather conditions, ensuring they remain effective for extended periods.
Easy Installation
These fences are relatively simple to install, reducing setup time and costs.
Cost-Effective
As an affordable option, chain link fences provide a budget-friendly solution for temporary security needs.
Reusability
Once a project or event is complete, chain link fences can be easily dismantled and stored for future use.
Barricades and Barriers
Barricades and barriers are lightweight and portable temporary fences designed for crowd control at events, concerts, parades, and festivals.
They are available in various configurations, such as steel barriers, crowd control barriers, and expandable barricades. These types of fences help direct foot traffic, create organized pathways, and ensure the safety of attendees by delineating restricted areas.
Advantages of Barricades and Barriers
Portability
Their lightweight design makes them easy to transport. You can install it quickly at different locations.
Versatility
Barricades and barriers come in different sizes and styles, offering flexibility to cater to various crowd management needs.
Enhanced Safety
By guiding crowds along designated paths, these fences help prevent accidents and ensure an organized flow of people.
Event Management
These fences assist event organizers in maintaining order and managing large gatherings efficiently.
Privacy Screens
Privacy screens are temporary fence panels designed to provide an additional layer of privacy and noise reduction. They are commonly used at outdoor events, construction sites, or any location where discretion and limited visibility are desired.
Privacy screens are often made of mesh or fabric material that partially or completely blocks the view from the outside.
Advantages of Privacy Screens
Privacy
Privacy screens shield activities or areas from public view, maintaining confidentiality and reducing distractions.
Noise Reduction
These screens can help dampen noise, especially in bustling event environments or construction sites.
Aesthetics
Privacy screens come in various colors and designs, contributing to the overall appearance of the site or event.
Customization
Some privacy screens can be customized with branding, logos, or event-related graphics, offering additional promotional opportunities.
Renting and Installation
Assessing Your Needs
Before renting temporary fences, determine the area you need to enclose and the type of fence that suits your purpose best.
Finding a Reliable Provider
Look for reputable fence rental companies that offer quality products and excellent customer service. Read reviews and compare quotes to find the best fit for your budget and requirements.
Site Inspection
Invite the rental company to inspect the location before installation to address any potential challenges or issues.
Installation Process
Professional installation is crucial to ensure the stability and security of the temporary fence. Choose a rental company that provides expert setup and removal services.
Conclusion
Renting temporary fences provides a versatile and hassle-free solution for securing your space and controlling crowds. Whether it's a construction project or a lively event, these fences offer flexibility, cost-effectiveness, and peace of mind.
You can create a safe and enjoyable environment for all using these barriers. Before renting the temporary fence, understand your needs and choose a reliable provider to enjoy the full benefit.