Cleaning the house can be tiring and take up the whole day. You could be scrubbing, dusting, and washing for hours on end and still miss stains, dirt, and dust stuck in unreachable places.
To avoid stress and fatigue, and maybe even find the process therapeutic, you need to use the right cleaning tools.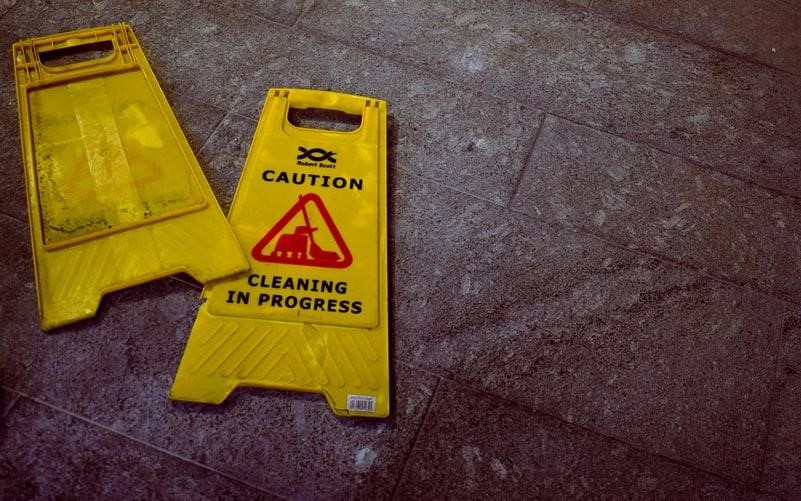 Quality products are also important, but if you don't have the right tools to spread them out, they will be only half successful. Here are 7 things that are an absolute must-have in your cleaning supplies.
1. Mop and Bucket
These two things usually go hand in hand. If your floors are made from wood, linoleum, or tile you will only be able to clean them properly with these tools.
However, with the development of technology, there is an electronic substitute for everything.
If you want to avoid spillage and the need for constantly changing the dirty water in the bucket there are more effective mopping tools.
Mop and bucket are timeless and can be found in almost every household all over the world. Buckets are also good for saving space in your pantry as you can store all your cleaning products in them.
When using a mop you will be able to save your back and knees from the pressure of scrubbing the floor by hand.
2. Sponges
A good sponge is a kind of cleaning supplies. There is nothing more helpful than the sponge which has an abrasive side for some of the more deep-rooted stains.
Sponges are not only useful for washing dishes, they are also great for removing any kind of dirt from your wooden, plastic, or metal surfaces. There are many different types of sponges.
If you want to go with the alternatives, you could try sponge cloths or silicone sponges. Sponge cloths are the most useful for cleaning sinks, smooth surfaces, and even dust.
Always stack upon them and don't use the same one for every surface. Have separate sponges for dishes, kitchen items, kitchen appliances, tables, bathrooms, and more. Some sponges don't even require soap.
---
Read Also:
3. Cloths, Cloths, Cloths
Like sponges, you should always have multiple cloths in your pantry. If you don't want to buy new clothes it is always a good idea to rip up some old clothes and make them yourself.
The use of particular clothes depends on the material they are made of. White towels are made from cotton.
They are pretty durable, as they are made of cotton and can be washed in many ways, even with bleach, multiple times.
It is easy to spot when they are dirty. You can buy them in pretty much any store. Microfiber cloths are best for cleaning dust.
They are great for sensitive surfaces because of the fiber structure. They require little to no water and they are pretty easy to clean.
4. Vacuum Cleaner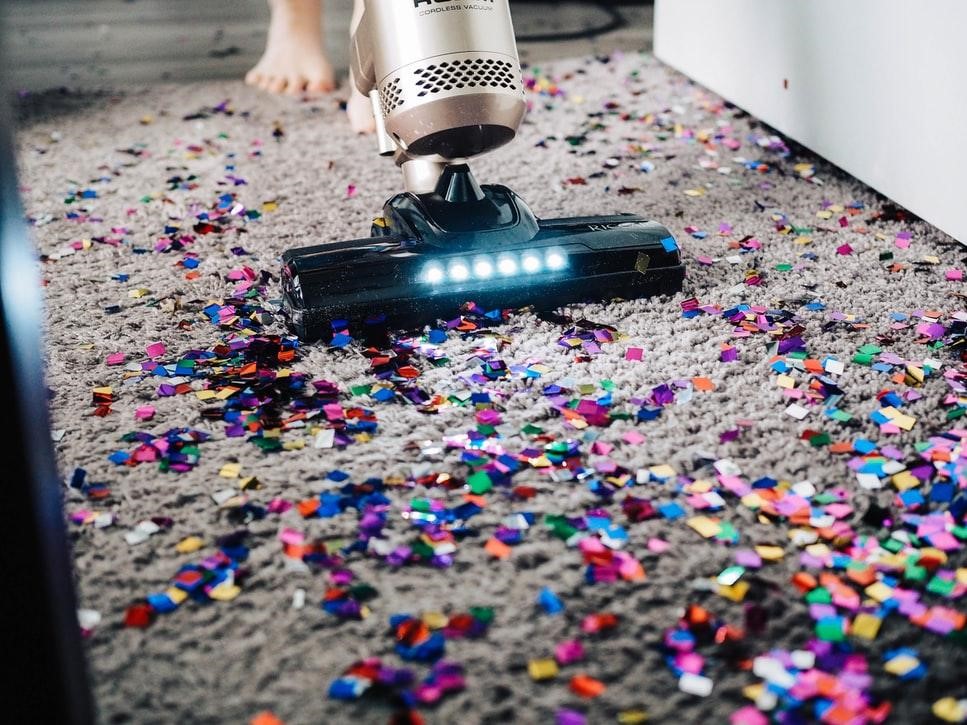 A clean house that doesn't own a vacuum cleaner doesn't exist. There is no better way to clean out dust and crumbs from the floor.
If they stack up you will probably end up with pretty bad allergies and pest-related problems.
There are many different kinds of vacuum cleaners, so you should decide on which purpose you need it and by a certain type accordingly.
Some of the most popular are canister vacuums, upright vacuums, deep cleaners, handheld vacuums, pet vacuums, and more.
Regular, canister vacuums, can be a bit hard on the back, so if you are dealing with those types of issues you should rather consider investing in some other type.
Roombas, or automatic vacuums, have become very popular in the last few years, even though they are on the more expensive side.
5. Scrub Brushes
Scrub brushes are a necessity when dealing with some of the more hard-rooted stains. Unfortunately, sponges and cloths probably won't help you with these ones.
Brushes are especially useful if you have tiles in your house because the dirt usually collects in the space between them, making it hard to reach with regular tools.
It is not recommended to be used on wood or glass because it could damage them easily. If you have problems finding where to buy it, you could also use a toothbrush for the same purpose.
Just don't use the same one for your teeth! Toothbrushes are great for more detailed cleaning because you will be able to reach all the nooks and crannies.
6. Squeegee
A squeegee is one very handy tool. It is a perfect tool for cleaning glass without damaging it. You could use it for cleaning your windows, glass furniture, mirrors, and even your car.
Squeegees are small, so it wouldn't take much space at all and you could put it in your car and use it whenever the windshield gets dirty or even frozen.
You will easily know when your squeegee needs replacement because it will begin leaving smears. The tip of a squeegee is made from rubber or metal.
Some types have tips that can be replaced and even come with a few extra ones. They are on the less costly side, so if you don't own one go and acquire one immediately.
7. Spray Bottles
You can buy extra spray bottles in packs in every dollar store. They can be extremely useful if you need to save some space or want to make your own cleaning product.
They can also be used for watering plants or cleaning chemical products from your windows. If you plan on filling them up in chemicals, it is better to buy glass ones.
They are only a bit more expensive than the plastic ones but will be able to withstand any chemical. If you want to go waste-free, clean out the spraying bottle from an old cleaning product and reuse it at your will.
Just be careful when mixing up chemicals because some of them can be poisonous when combined.
All of these cleaning tools are something that every home should have. They will help you keep your house clean without much hassle.
Everything on this list can be found at an affordable price in every supermarket or a dollar store near you. Keep your living space clean and you will feel happier and more healthy.