We know that sleep is essential. Study after study has found that getting enough high-quality sleep can improve every area of our lives, from our health to our waistline, to our relationships, to our work performance.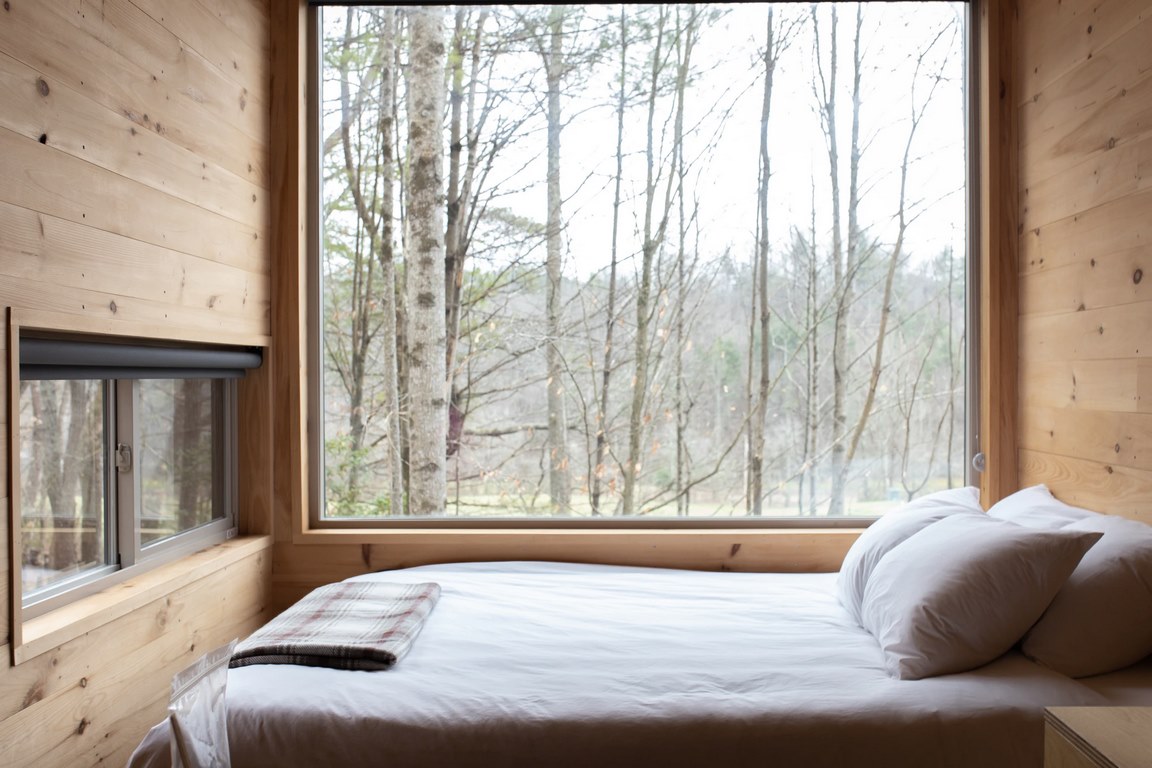 We all need to get more sleep away from the circadian-rhythm damaging blue light emitted from our many devices with screens.
This might be easier said than done. As it turns out, sleep is a highly complicated thing.
There are many elements of a good night's rest, and some of these elements begin far earlier in the day than you'd expect.
The following will explore just one of these elements in great detail: your bed. We'll take a look at what you need to keep in mind when setting out making the perfect bed for a perfect night's sleep.
Before we begin, it's crucial that if you are struggling to get enough sleep each night, you seek out a medical professional's advice.
Sometimes poor sleep is actually an indication of an underlying health problem like sleep apnea or insomnia.
Avoid driving or operating heavy machinery until you and your healthcare practitioner agree that you've gotten enough rest to do so safely.
You should also consider installing a window in your room. Leave them open at night for fresh air. It will give you a good night's sleep and improve overall health. You can take services of a company that sells and installs windows Bristol.
The Mattress
When putting together the perfect bed for sleep, you want to put a lot of effort into selecting the right mattress.
The size of the mattress we'll leave up to you. But if you decide to go with a king-sized mattress, make sure you measure your doorways and can actually get the mattress inside before purchasing it.
You're not the first who might have made this mistake and certainly won't be the last.
When you're shopping around for mattresses, you're likely going to encounter intense sales strategies (for some reason, mattress sales is a whole culture of over the top sales tactics).
It's better to do your research before going into the store and make sure to express your budget early on in the conversation, maybe even in the first line.
"Hi, I'm Jess, and I'm looking for a mattress of this size and this price."
You may be told in-store that the only thing that matters is your personal preference.
While you should never ignore how you feel when you lay in a bed, studies have shown that firmer mattresses are a bit better for your back in the long run.
If you tend to have back pain, this is especially important for you to pay attention to. Because mattresses tend to be expensive and last a really long time, make sure that you take your time as you shop.
There's nothing wrong with coming back tomorrow to have another look and make sure that you still feel the same way about a purchase.
If someone sleeps in the same bed as you, make sure to get their impression as well.
---
Read Also:
---
The Box Spring
A box spring is the hard, flat thing that goes beneath your mattress.
The goal of this part of a bed is to make sure that your mattress has even support to reduce sinking and other effects that might come from your bed frame.
In most cases, a box spring will come with the mattress you purchase. Make sure that you take a look at the box spring before agreeing to pay for it.
Ideally, you want something with many slats, so it isn't easy for your mattress to begin sagging downwards in the middle.
You'll also want to take note of the warranty of the box spring. It's common for there to be far fewer choices when it comes to a box spring than to a mattress.
Occasionally, you'll have a bed frame or platform bed that doesn't require a box spring.
The Bed Frame
The bed frame you choose is going to depend a lot on your aesthetic preferences. A bed frame can come with or without a headboard and footboard.
This is the part of the process where you can get expressive if you're so inclined. Wood 2 New is a go to website designed to help people understand how to work with wood and wood variants.
Spend a little time scrolling through Pinterest or flipping through magazines to get an idea of what you'd like for your bed.
This is also a great opportunity to repurpose wood so that it doesn't go to waste.
The Pillows
Don't think that once you've set the bed up on the frame, you're done, far from it. Choosing the right pillows for your sleeping habits and needs is crucial if you want to end up with the perfect bed.
There are pillows of varying firmness designed specifically for side sleepers, back sleepers, and stomach sleepers.
You might well end up with two pillows that aren't the same firmness depending on how your partner sleeps—this is okay.
Also, pay attention to hypoallergenic options.
If you or anyone who sleeps in the bed regularly has allergies, it's a great idea to get the hypoallergenic option—breathing easy while sleeping is crucial for enough oxygen to reach the brain and the restorative functions of sleep to take place.
The Blankets
Depending on where you live and how drastically the climate changes from season to season, you might need more than one set of blankets.
If you or someone who sleeps in the bed with you has allergies, steer clear of down stuffed blankets as these can be hard on people with allergies.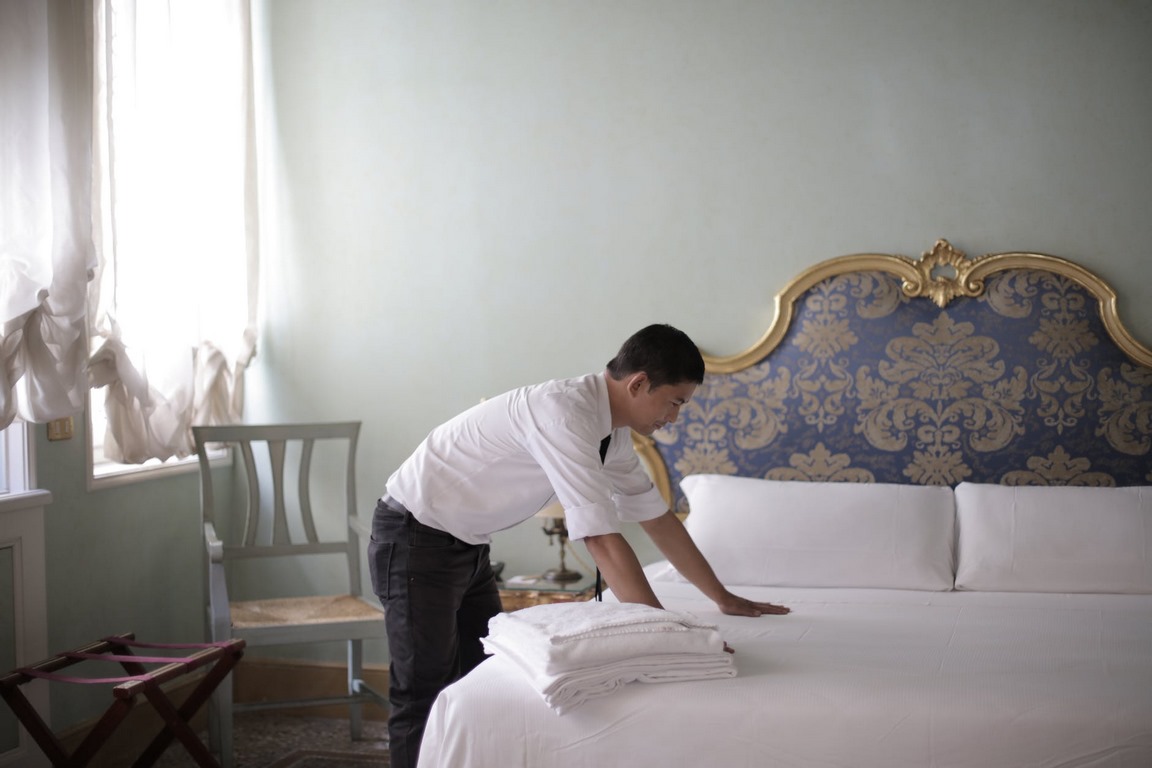 Find something that is comfortable and nice to look at, and consider heating or cooling blankets if you live in harsh terrain.
You might also want to look into weighted blankets for those suffering from insomnia or other sleep conditions where falling asleep is difficult.
However, be wary of having a weighted blanket if small children regularly climb into bed with you. Smaller children might find the weight overwhelming.
The above elements of a perfect bed can be overwhelming when you think about them all at once.
Remind yourself that it is completely okay to take your time and make sure you are completely happy with one element before moving on to the next.
Do your research on materials and how they affect your sleep, and choose accordingly.