When it comes to home cleaning, floors are undoubtedly one of the hardest parts. But, if you don't clean your dirty floor, it will show.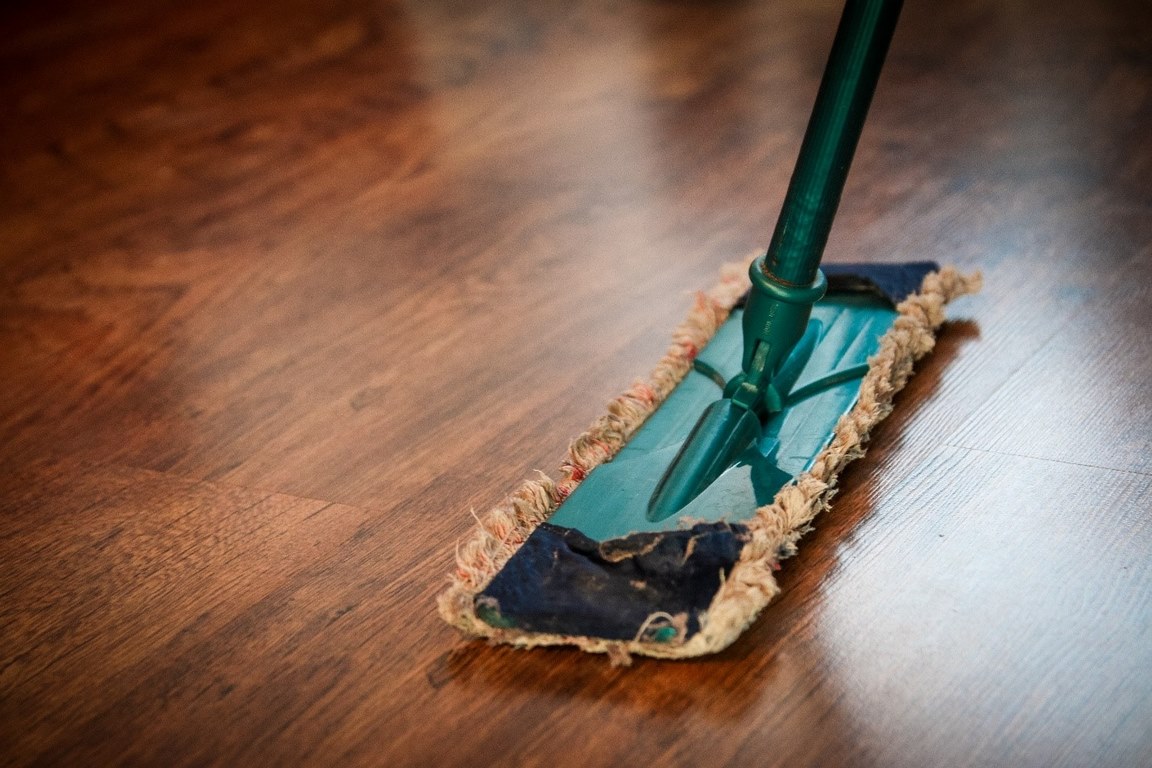 Guests do not like to come into a dirty house, so you must somehow get to those floors and clean them until they shine. But it is easier said than done; cleaning the floor may take a lot of time and hard work.
But with every massive task, there is an easier way to do things. There is no point in procrastinating when you have to do the work. Continue reading this article to learn valuable tips about cleaning the floor in some easy and simple steps.
Empty the Room
Many people have carpet lying over their floor, making it harder to clean the floor every day. Therefore, when you decide to clean the floor, it is better to remove all the items from the floor altogether.
Remove the carpet and the furniture, and you will have the space all to yourself. You can put the items from one room in the other for the time being. Once one room is cleaned, you can move on to the other one.
---
Read Also:
---
Get Your Cleaning Supplies
You need the proper cleaning products if you want the room to shine. Some cleaning items take longer to clean, while others considerably less time.
If you are not sure which products will be best for your floor, ask for a recommendation at the shop.
They might be able to help you get the most trusted brands of cleaning supplies. Here is a list of everyday items you might require for a thorough cleaning.
Bleach
Vinegar
All-purpose cleaner
Baking soda
A mop
Sponges
Dishwashing liquid
Rubber Gloves
Paper towels
Spray Bottle
Bucket
Broom
A Toothbrush
However, if you are cleaning a toilet, you may require a few additional items such as toilet bowl cleaner and so on.
Start the Process
Now that you have your cleaning supplies, it is time to dig in and do the actual work. You can start by vacuuming the room.
This process is pretty easy and does not take much time. Next, take hot water in a bucket and mix some bleach, vinegar, and all-purpose cleaner in the water.
You may sprinkle some baking soda on the floor before sweeping the floor with a wet mop. For complex strains, you may use drops of dish soaps and a toothbrush to clean the particular spots.
At times, you might need professional help to clean a dull surface. For example, the experts know how to clean tile and grout properly and bring back a brand-new shine.
Homemade methods cannot compete with the professional touch. The professionals will even save you a lot of time and trouble.
Repeat
Once the room is clean, sweep the floor again now with a mop dipped in only water. You must get rid of the chemicals poured on the floor.
People with children should be extra careful while cleaning the floor with chemicals. Be sure to wipe the floor with clean water to eliminate all the harmful chemicals.