There are a lot of uncertainties and stresses associated with being a caregiver to someone suffering from multiple sclerosis (MS).
The unpredicted nature of the disease makes it difficult to figure out what the person with MS will need, from emotional support to changes in the home.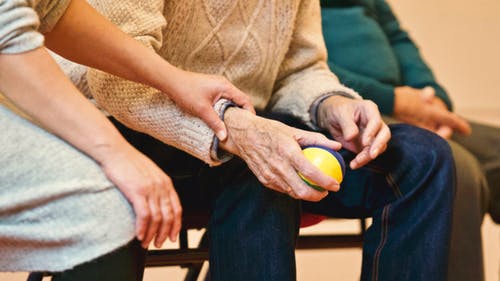 Getting Support as a Caregiver
Among the most important steps to effective caregiving is remaining calming and finding out what you need to offer your loved one the best support. Do you need assistance on a regular basis? Do you need to take occasional breaks from the responsibilities and stresses of being a caregiver? Is the financial pressure taking its toll?
As the multiple sclerosis continues to progress, these and other questions will emerge. However, many caregivers refuse to offload some of the burden and take care of their needs.
Where Can Caregivers Get Help?
The good news is that there are many resources available to caregivers. Numerous groups offer information on nearly every problem or condition that MS sufferers and the caregivers struggle with.
National organizations that help caregivers maintain a more balanced life include:
The National Multiple Sclerosis Society runs a program called MS Navigators in which professionals link caregivers with wellness strategies and emotional support services among other resources.
The Family Caregivers Alliance offer state-specific support to caregivers. Some of the resources are targeted toward respite care services.
The Caregiver Action Network provides caregivers an online forum where they can connect with others like them. This is an important resource for sharing advice and for caregivers who feel depresses or isolated and need to talk to others who share their struggle.
It's difficult for caregivers to resolve some of the emotional and physical problems related to MS. The above organizations offer services and informative material to ease the burden of caregiving.
Are You Suffering Caregiver Burnout?
Familiarize yourself with the signs of burnout. Many of these signs look like the typical symptoms of depression. They include:
Lack of interest in everyday activities
Physical and emotional exhaustion
Sadness
Irritability
Trouble sleeping
Feeling as if you're on the verge of tears
Taking a Break Can Make All the Difference
There's no shame in asking for help and taking breaks. Allowing guilt to guide your decision is a disservice to your loved one and yourself. So realize that taking time off is being responsible and not a sign of weakness or failure.
Share the responsibility with family and friends who are willing and able. If they're unavailable. Consider hiring professionals to offer short term care services as you recharge. You can also find assistance from local churches, civic groups, and other community organizations.
The Bottom Line
The daily responsibilities and stress of being a caregiver take a huge toll on anyone who volunteers for this noble service. So don't feel shy or guilty about asking for help or taking a break when caring for a loved on suffering from multiple sclerosis. Using stress-management strategies and ensuring your physical and emotional needs are met makes you a better caregiver in the end.