On account of my unexplainable addiction to British television, growing roses in our backyard were one of my goals a few years back.
Much to my chagrin though, growing roses is much like an ongoing battle against everyday pests, instead of general tweaking with the bushes while sipping on my Earl Gray tea. Making the Earl Gray tea was the only part that I was successful at in the beginning.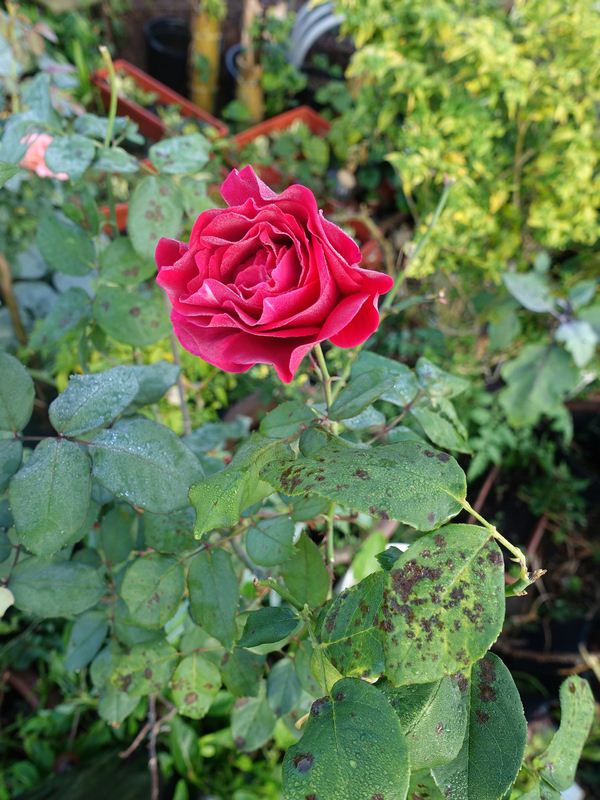 Common Rose Pests, Introduction and Prevention Guide
As the battle continued, some successful war strategies were developed and supported by side of the battle.
---
Must Read:
---
Rivals in the Battle and Counterattack: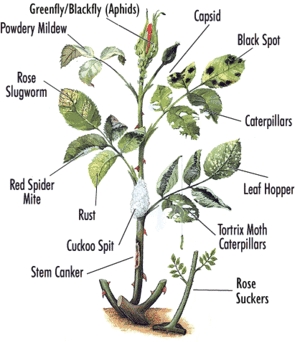 Rival #1: Japanese Beetles:
Although the British beetles were allies, Japanese beetles are a common betrayer in gardening roses. The appearance of these pests are much like an everyday beetle, however, these have metallic green head and thorax with copper-colored wings.
The common symptoms are seen during the months of July to September as large bites taken out of the leaves and petals. Prevention includes purchasing pheromone traps or by the use of sprays of pyrethrins, rotenone, neem, malathion, and/or carbaryl (Sevin).
Most local gardening centers and grocery stores have been increasing the amounts of available sprays. If using traps, it is important to empty them before they have completely filled up. If using sprays, it is important to keep children and pets away from the plants while spraying and wet.
Rival #2: Aphids:
These tiny sucking insects feed on the plants' sap and are usually on the younger plants, especially those that have been over-fertilized with nitrogen. The common symptom is seen on the leaves which turn black with sooty mold.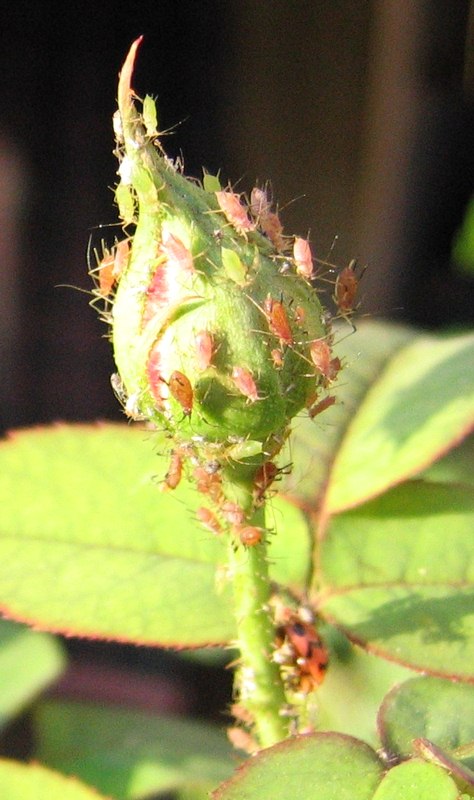 Prevention includes purchasing insecticidal soap to spray and clean off the mild up during the morning hours. This can also be done by hand, however, I prefer to use the insecticidal soap instead.
While fertilizing, avoid high-nitrogen contents and make sure to follow the directions that are given on the package. In addition, encouraging ants, wasps, and lady beetles will assist in eating away from of the aphids and clear away the issue naturally.
Rival #3: Thrips:
These small, skinny yellow-brown or black insects can cause lots of damage to roses. Some common symptoms to know these little rivals are making an attack are the visibility of damaged petals with brown edges.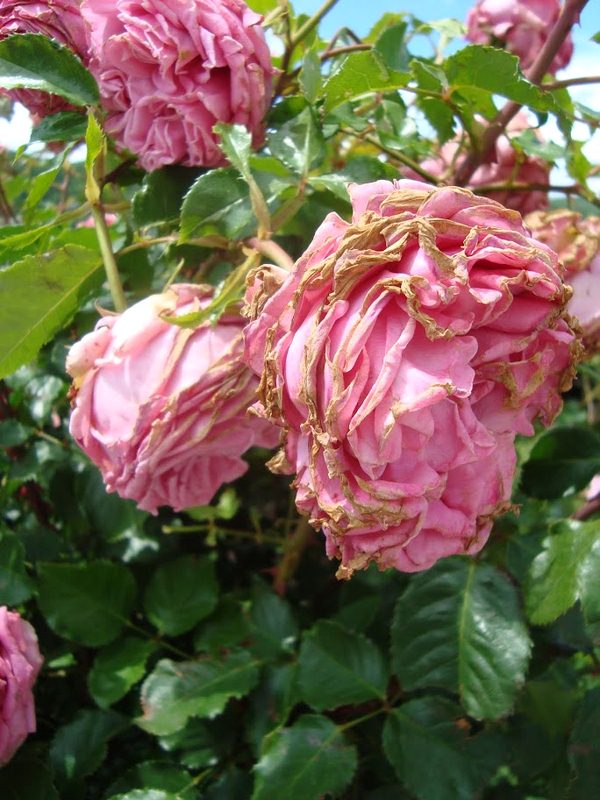 A common tip is to plant roses away from other roses and weedy locations, too many roses in one location can cause an issue. Most of the available sprays and insecticidal soaps are immediate prevention, however, do not have a long-lasting approach to fight in the battle of roses. Spraying the roses twice a day helps to blast the insects away and help against the fight.
Rival #4: Leafcutter Bees:
These small bees use leaf material to line the nests that they create to live in. The common symptoms are semicircular holes. These holes create no harm to the plant, however, do not meet the proper British aesthetic specifications.
Although there are no known effective controls against these enemies, it is easy enough to pluck the damaged leaves off from the plant without harm.
Rival #5: Spider Mites:
These tiny mites that are most commonly seen in hot, dry locations will bruise the plant cells by sucking on the sap of the rose bush. The common symptoms are leaves that have been turned yellow and often dry up and fall off.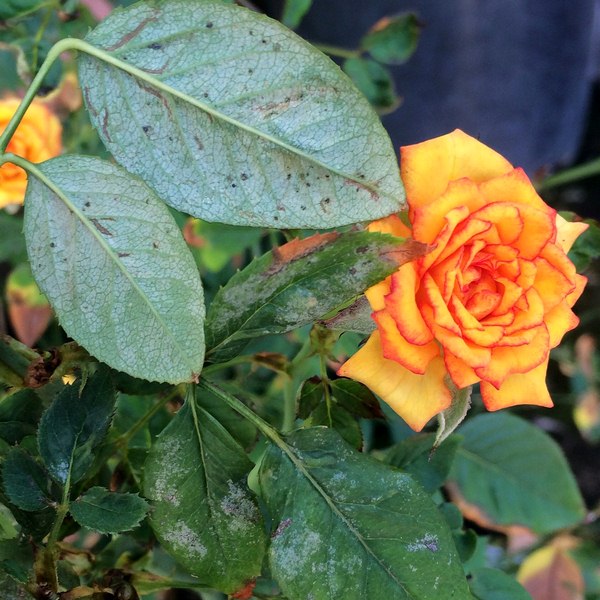 To prevent these spider mites from killing leaves, it is best to supply the bush with a plentitude of water and wash the leaves with water in the morning hours. For severe infestation, try using neem oil or insecticide soap to use on the leaves.
By recognizing the symptoms that are seen on your rose bush any gardener (or British fanatic) can distinguish between the common rival and create an attack plan. Although there are no purple metals or other battle awards for the hard work, sitting back and grabbing a cup of Earl Gray tea will be one's award.