There're various ways to tie the design elements in your den together.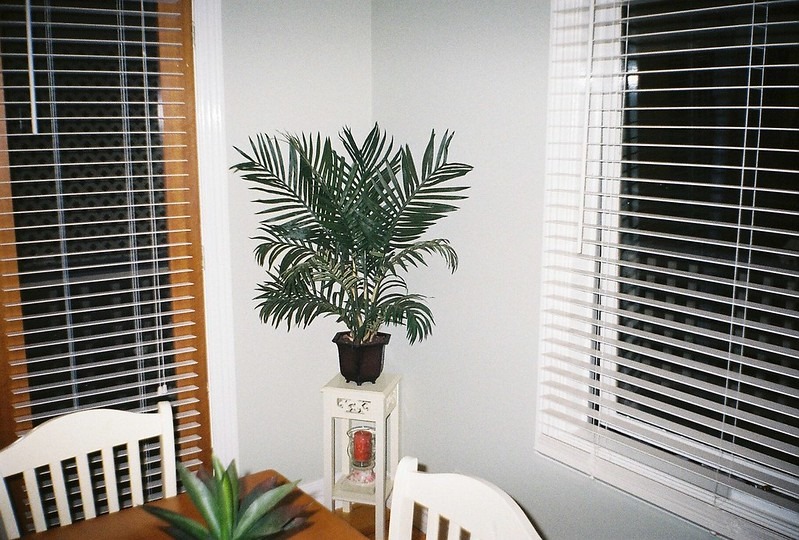 Chief among them is through the use of window treatments. Whereas you're spoilt for choice as window treatments go, window blinds are ideal for many homeowners.
Window blinds such as back door window blinds lend a functional and aesthetic value to your interior space. Let me unveil six types of window blinds commonly integrated into a home's interior design.
1. Blackout Blinds
Blackout blinds are perfect for maximizing privacy by dimming or filtering the light coming into a room using opaque fabrics. Some blackout blinds (especially light-colored ones) often sport a blackout lining to keep out unwanted light. Generally, these blinds come fitted with side rails to minimize light leakage at either end.
Blackout blinds are ideal for the bedroom, where you would prefer to keep as much light as possible from streaming into your space. You probably know what this means if you're used to sleeping during the day after the graveyard shift.
Besides, blackout blinds can benefit anyone sensitive to light. These blinds also work well in home theater rooms or meeting rooms where you need to control the ambient light.
You want to change the look of your home but you don't want to spend a lot of money. You want window blinds, but you don't have the budget for custom made blinds.
The fashion blinds offers affordable and stylish window blinds that will fit any decor.
2. Venetian Blinds
Venetian blinds are a popular design element in modern interior spaces despite their classic look. These blinds feature horizontal slats made of PVC, faux wood, wood, or aluminum. The slats are adjustable to filter as much or as little light you need in a room.
Vertical lift cords or cloth tapes usually are threaded through the horizontal slats on either side. Tugging at the lift cords causes the slats to rotate in tandem as the blind raises from the bottom upwards.
Modern-day blinds sport motorized and cordless lift options besides the manual type. Venetian blinds do a neat job of evoking a timeless feel in a contemporary or modern home.
---
Read Also:
---
3. Sheer Blinds
Sheer window covering features adjustable horizontal stripes that can be lowered or raised to control the amount of light filtering into a room. Integrated screen layers help diffuse light and enhance your privacy.
Generally, sheer drapery softens the harsh light streaming through the windows. These blinds are valuable to your living room as they protect your furniture from harmful UV light. Sheer blinds are also perfect for adding a touch of glam to your space while giving it an upscale feel.
4. Vertical Blinds
As the name suggests, these blinds consist of vertical slats interconnected by a chain or wand. The plastic, wood, or fabric slats roll to one side upon twisting or pulling the pre-fitted cord, letting in light into your room.
If you're looking to enhance the privacy of a room fitted with an odd-shaped window, vertical blinds can do the trick. You can keep out unwanted light and prying eyes with the blinds closed.
Vertical blinds can also be a great addition to a room with a low ceiling as they add a dimensional element (height) to your space. Thus, if you intend to incorporate diverse aspects in your space's design, a vertical window treatment might be worth trying.
5. Mini Blinds
Mini blinds feature horizontal slats with a shorter width than conventional blinds. A string connects the narrow slats. Mini blinds also come with lift cords or wands for convenient opening or closure.
Mini blinds control light to some extent, but not as well as other types of blinds. They are also a great option if you plan to enhance your space's aesthetic. Their versatility allows them to go well with other décor elements.
6. Roman Blinds
Roman blinds provide a great way to integrate classic and luxurious fabric into your space. These blinds are applicable indoors and outdoors. Indoor window coverings infuse elegance into your room while giving it a warm and welcoming feel.
Such blinds fold neatly into horizontal pleats when the fitted cords are pulled to allow light to filter into a room. In general, indoor roman blinds bring softness to your room and can be used with curtains to create a dressy yet layered look.
Conversely, outdoor roman blinds usually come with braces to keep them in place as the wind blows. Other designs feature slings that allow more straightforward operation while enhancing the blind's structure.
Ultimately, whether you plan to take your space from plain to glam or intend to control light, window blinds can get the job done. What design do you think would work best in your home? Please take your pick based on your need to elevate your space.