Window treatments, or coverings, are extremely popular all over the world. They are used in some regions to help to cool rooms, in others to keep the home warm. They can be used to divide rooms up, add privacy, as well as block out the sun.
The global window coverings market was worth around 26.7 billion USD in 2018 and was predicted to keep on growing year on year. The market itself is split fairly evenly between commercial and residential customers, although Covid may have affected that some.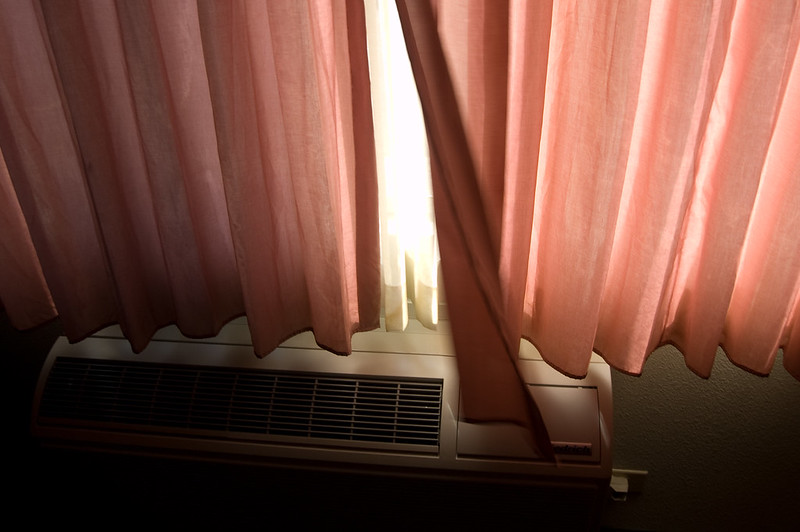 While office space is less ought out as remote working becomes more popular, residential customers are continuing to purchase blinds and curtains. Now that more people are spending longer at home, and many are working there, perhaps decor is more important than ever. Curtains aren't just aesthetic additions to the home, they offer practical benefits too.
So, how do you choose the right window coverings for each of your rooms?
When Were Curtains First Introduced?
You could easily think that curtains arrived in just the last few centuries, but there is evidence that they were used in Ancient Egypt. Animal hides were used as door and window coverings back, and the same happened in western cultures later on.
According to Britannica, Egypt was still influencing curtains in the 19th century, as motifs adorned curtains in England when the Regency style was popular.
As time moved on, different materials were introduced, including synthetics. Fashion also changed, and blinds became popular with some too. This evolution has led the market to where it is now when all manner of shades, drapes, blinds, and curtains can be bought and used to decorate a home.
---
Read Also:
---
Why Do You Need a Selection of Curtains and Blinds in Your Home?
Part of the reason you cannot use the same window treatments in each room is down to the aesthetic appeal. How you decorate your rooms, and their function, will play a big part in what coverings will work the best.
Modern blinds and curtains come in all types of design and can be used to great effect, both visually, and for practical purposes. Curtains and blinds can help to retain heat, let light in, or block prying eyes. Modern city townhouses may require blinds to help introduce light while keeping out the attention of curious passers-by. Conversely, an old country house might benefit more from thick drapes that help to keep the home warm in the winter.
The Best Window Coverings for The Kitchen
While this article can only generalize what your home might need, it is probably fair to say that most people's kitchens overlook their backyard. At least in houses, they may do.
This means that privacy isn't the biggest factor in a kitchen. Practicality is far more important. Therefore, blinds are by far the best choice for a kitchen.
You can easily get away with a roller blind for kitchen windows, as it can be used to shield the room from the sun while still being partially open to let light in. Flame retardant blinds are a good choice if they will be positioned near cookers.
What Coverings Should You Use for Your Bedroom?
Bedrooms require privacy, so double-lined drapes could be a good option. The main requirements for bedroom window treatments are privacy, warmth, and light.
Thermal lined curtains can help to keep the warmth in, and blackout drapes or blinds can be useful for keeping light out. There are many reasons why blackout blinds are becoming popular now, and one is that they aid sleep.
If you are particularly light-sensitive and have trouble sleeping, then blackout blinds may be the best choice. They can also help migraine sufferers to recover from an attack.
What is the Best Window Covering for Your Home Office?
Home offices are more popular than at any time in the past. Due to the sudden rise in home workers because of Covid, more people have a designated work area in their house now.
When working on computers, it is necessary to avoid glare and eye strain. Lighting is very important in this instance. Therefore, Venetian blinds would offer a great option.
These blinds give the necessary control over privacy and lighting. They can be adjusted to let just the right amount of natural light into the room and closed at night to increase privacy when working late.
Living Rooms Can Work Well with Curtains or Blinds
The living room is where you are likely to spend a lot of time. This is the area where you relax, and entertain guests. It is also the most complicated for choosing the right window coverings.
However, you do get perhaps the most options in this area. Both blinds and curtains will work well in a living room. You do still need to think of privacy, and retaining heat, or letting it out. But, you have to consider the materials, color, and design too.
If you have a lot of prints, and motifs, on your upholstery and cushions, then go for solids when you choose curtains. Horizontal and vertical blinds generally come in neutral colors anyway.
Summary
It is a frequent question for people looking to decorate their homes. Just how do you choose window coverings? Well, in many ways it comes down to each room.
There are practical concerns for the kitchen when it concerns high temperatures, oils, and flames. The bedroom and living room will require warmth. But homes in other regions will need lighter fabrics to allow the air to flow as well as keep a sense of privacy.
Largely it will be a matter of personal choice how you choose your curtains or blinds for these rooms, but if you love home decor, you can have a lot of room to decide.