Selecting which paint to use to freshen up your home can be daunting. Even professional painters have a hard time determining which is the best paint brand to use.
Today, the market has different paint brands with varying qualities.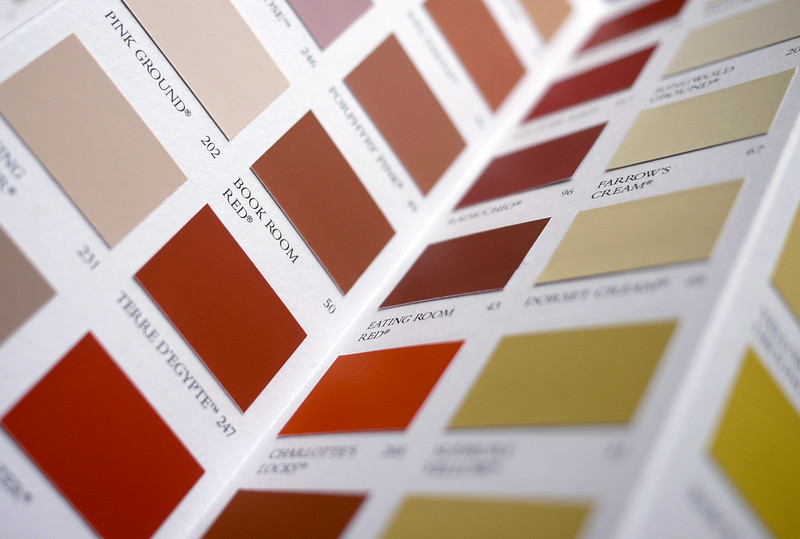 Therefore, selecting the best paint brand to use will require you to conduct a lot of research and testing, which is probably time you don't have.
That is why the professionals at Elite Finishing LLC – paint company in Westport have done the heavy lifting for you. Below is a list of the paint brands they consider the best.
1. Benjamin Moore
If you're on a budget, Benjamin Moore paints are reasonably priced paints in the market.
The brand also offers great value for its paints. For example, the brand's signature paint Regal Select is one of the best overall paints to use.
The paint is thick and easy to apply and also offers exceptional coverage that lasts for long.
In terms of value, Benjamin Moore's Ben paint is the best. It is not only reasonably priced; it has zero VOCs (volatile organic compounds or, in a simpler word, 'gases').
Benjamin Moore's paints are also known for a primer-free formulation, quick-dry finishes, and consistent blending during touch-ups.
2. Pratt and Lambert
We've recommended this brand because their paints are especially easy to apply. If you're a novice in painting, then this is the paint brand for you.
Pratt and Lambert's Accolade paint is probably their best invention. The paint dries faster, is easy to apply, and facilitates easy stain removal.
The paint is also excellent to use in your bathroom and kitchen because it is highly resistant to mildew and mold.
---
Read Also:
---
3. Sherwin Williams
Sherwin Williams paints are known for their smooth application and the fact that they rarely leave streaks compared to other paints.
The brand is also popular among pro painters because the paints are primer and highly pigmented.
The brand's Duration Home paint is one of their well-known paints. It has an impressive coverage area.
It also fades slowly due to its high resistance to sunlight and has high abrasion resistance.
4. Behr
You should know that Behr is one of the most expensive brands. However, you will not go wrong when you use their paints since they offer great value.
One of their most popular paints, the Behr Marquee, is especially popular during home renovations.
While the paint may be expensive, it saves users money during home renovations because of its impressive coverage.
Therefore, if you're looking to renovate a house any time soon, save yourself some money by purchasing this paint.
The paint is also popular for hiding old paint in one coat. Behr Marquee is also stain-resistant and has low VOC levels.
5. Glidden
If you're a painter or a homeowner looking for paint that can withstand high moisture levels, then Glidden is the paint brand for you.
Glidden Interior Premium paint is mold and mildew resistant and excellent for high moisture areas like kitchens and bathrooms.
Therefore, making it especially easy for painters to paint such areas.
The paint has one of the highest resistance to fading compared to other top paint brands. Glidden Interior Premium paint dries fast, is easy to clean, and resistant to stains.
6. Valspar
Valspar is one of the top brand paints in the country. Professional painters will tell you that Valspar paints are of high quality.
It is one of the best brands to use on your walls. And on top of that, the paints are reasonably priced.
A good example is the Valspar Signature paint. The paint has got good coverage, stain resistance, and excellent quality.
The paint is also popular among professional painters because it utilizes scuff shield technology and has low VOC.
On top of that, it has primer, which makes it an excellent choice for many painters.
7. Farrow & Ball
If you want a rich blend of beautiful paint colors, Farrow & Ball is the paint brand. They produce paints with a high pigment to base ratio, which improves the richness of their paint colors.
Farrow & Ball is one of the few paint brands where you can find the exact hue you are looking for due to the large number of paint colors they produce.
For example, the Farrow & Ball Exterior Eggshell paint comes in 148 different colors.
It is excellent for painting exterior walls due to its highly modified resin formula that facilitates the paint's expansion and contraction during sunny and cold weather.
Therefore, preventing the paint from flaking and peeling for several years.
If you have found any other brilliant paint brands, please share them with us in the comment section below.