Everyone loves a perfectly painted room. It makes the room feel homely, adding a dash of persona to it.
In case you are looking for a painter for your interiors and exterior, all you need is to pick the color, avoid lead-based paints and hire an expert painter service like the painters Gold Coast.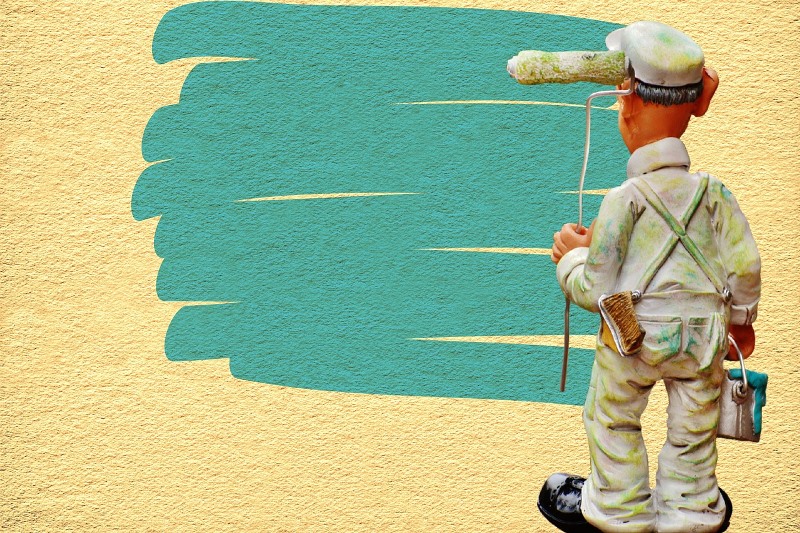 Key Considerations Before Hiring Wall Painters Gold Coast
However, there are a few considerations that you need to be aware of before you hire your painter. In the following section, we have gone over them in detail. Read on to know more.
---
Read Also:
---
Avoid Lead-based Paints at All Costs
If you have moved into a home that was built in 1970, then the existing interior paint job will surely contain lead. Hire an expert and get it checked. Remove the old layer with proper precaution and re-paint the interior with lead-free paints.
Prepping for the Paint Job
You need to prepare for the ongoing project at your workplace or house. If the paint job prepping is done amateurishly then the paint won't last and will peel off, chip, or crack soon. Make sure the dirty walls get cleaned, and repairs are made before commencing with the project. Grease affects the adhesion of paint, so make sure all surfaces are oil-free.
Hire Your Professional
Check for online reviews and customer ratings before hiring a professional. Make sure that you are aware of all the work to be done and the products utilized. This includes surface preparation, primer, and paint color/brand /type. Additionally, ask about the number of coats of paint to be used.
Inquire About the Costs
Other than the painting and the labor charges, make sure you are aware of additional charges if any. Additional fees include the cost for moving heavy furniture, crown molding, baseboard painting, and ceilings.
About the Paint Colour
Our experts would like to inform you about a few trade secrets when it comes to painting the interior walls. Darker shades make a room look smaller, whereas lighter shades have the opposite effect.
Before making your choice, you can do a wall paint test with different colors. Apply a light coat to a small section of the wall and see how it interacts with the ambient light in the room to demonstrate the possible colors.
You also need to keep in mind that in case you think about selling your property, your color choice will influence the buyer for the interior. So make sure you consider all the probabilities and go for something sensible.
About the Finish
There are various painting techniques available, including faux painting, color washing, sponging, and crackle. Each method brings out a different facet for a room. So make your choice after careful considerations. Imperfections in walls are adjusted best by flat paints, but these are harder to clean.
The eggshell finish adds sheen and holds up to cleaning once every year. So, make your choice after a review of the finishes.
It is essential that you get at least three quotations from local painting service providers to make sure you have the best deal. What are you waiting for? Pick up the phone and contact your expert today.