As summer approaches, a new name is being passed around a lot, Home Humidifiers! These effortless but effective devices add moisture or humidity to the air present in a room simply by releasing steam or water vapors.
Many types of humidifiers exist, but the most common ones you can buy are steam humidifiers which heat water to steam and cool the steam before releasing it.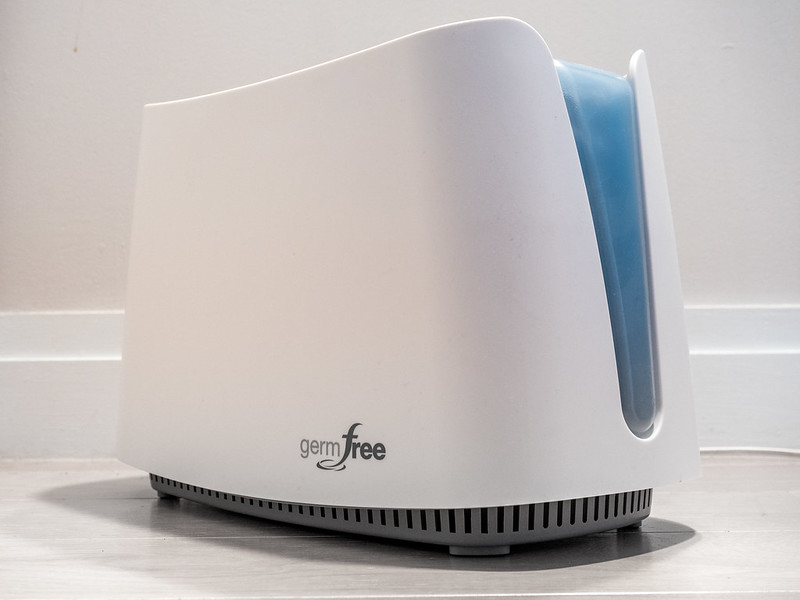 (Note – Steam humidifiers boil water to humidify room and hence should be kept away from children and handled with care).
Benefits of Humidifiers
Having controlled humidity levels can help you by –
Moisturizing Skin and Lips Naturally, Unlike the Use of Lotion and Chapstick
Dry air can induce a range of unpleasant skin problems. When forced-air heating is turned on, and the humidity drops to 20-30%, or when the weather is exceptionally dry, your skin begins to lose moisture.
This might cause your skin to feel tight, dry, itchy, and flaking. While hand lotion and chapstick might help you rehydrate your skin, adding moisture to the air in your house with a humidifier can also help naturally rehydrate your skin without the use of chemicals.
Help Soothe Your Throat Against Dryness and Scratchiness
Your throat can become dry and scratchy if you are exposed to dry indoor air.
Maintaining proper humidity levels in your house might help lubricate and soothe your throat.
As a result, the dryness that might cause irritation in your windpipe and voice box is reduced, and your throat is relaxed.
---
Read Also:
---
Improve The Sinuses and Breathing in General by Reducing the Swelling in Sinuses
Low humidity is also known for causing nasal passages to dry up. A humidifier can not only calm your sinuses but can also reduce your chances of developing a bloody nose and help you clear out extra mucus so you can breathe easily.
By Humidifying House Plants, You Can Provide a More Natural Environment for Them to Grow
Many of the most popular houseplants are native to the jungle, which means they thrive in surroundings with high humidity levels.
When the air is dehydrated, it can create plant problems such as leaf loss, dry leaf tips, and stunted development.
Using a humidifier improves the chances of your indoor garden surviving. One such example of this is indoor money plants which tend to have leaf loos in a dry environment.
But the package seems too good to be true, so what's the catch? The cleaning up!
While being very technologically advanced, humidifiers cannot still clean themselves. Dirty humidifiers can result in the breeding of bacteria in the water through the mineral collection and even mold formation.
Luckily the solution to dirty humidifiers is very easy – regular cleaning.
How Often Should You Clean Your Humidifier?
It is recommended to clean the humidifier every week as it helps keep the mineral build-up low and removes any bacteria that may have gotten inside.
If you see signs of the humidifier becoming dirty more frequently, you can clean it every 3 to 4 days.
How to Clean a Humidifier?
To clean a humidifier, you'll need the following –
Dry towel or cloth
Vinegar or any other cleaning solution if suggested by the manufacturer
Freshwater – Do not re-use water of the purifier after cleaning
A 10% bleach solution or 3% hydrogen peroxide solution (both readily available at local drug stores)
Here are some general rules, but since each machine is unique, it's best to refer to the print or online manual for your make and model.
Before you start, make sure your device is unplugged.
Empty the tank of water and dry it with the use of a cloth or towel
To get rid of the mineral build-up, pour in vinegar till brim in the tank and soak any removable parts into a bowl of vinegar for 20-30 minutes.
After removing the vinegar, dry clean the tank again, and this time pour in a teaspoon of bleach or hydrogen peroxide with water to the brim of the tank and let it sit for another 20-30 minutes. (Note – do not rinse the removable parts in bleach, or the solution may not be removed)
Once the cleaning is done, just rinse thoroughly with clean water and dry again with the use of a cloth or towel.
Arrange and reassemble the parts and refill the tank with freshwater ready to be used again.
Voila! You're All Done!
While cleaning is an effective solution to the dirt build-up, it is recommended that you take care of your humidifier regularly.
Some Tips for Top-Notch Humidifier Maintenance Are
If possible and readily available, try and use distilled water. Minerals in tap water might collect in your humidifier, increasing bacterial growth. When these minerals are discharged into the air, they typically appear on your furniture as white dust.
You may potentially be inhaling minerals that have been dispersed in the air. Water that has been distilled has much fewer minerals than tap water.
Replace the humidifier's water as needed. Allow no film or deposits to form within your humidifiers. If possible, empty the tanks, dry the internal surfaces, and replace them with clean water. Do this every day, mainly if you use cool-mist or ultrasonic humidifiers.
Replace humidifier filters regularly. If the humidifier has a filter, replace it at least as many times as the manufacturer suggests — and more frequently if it's dirty.
Humidifiers – Yay or Nay?
Humidifiers, when used properly, may make a big impact on dry skin and airways. Keep in mind, however, that this is a home cure, not a medical therapy.
Moisturizing the air in your house using a humidifier or vaporizer is not only an excellent method to improve your living circumstances. It also plays an essential part in helping to reduce symptoms of a range of health ailments.
Humidifiers are only helpful if they are routinely maintained and cleaned. Not cleaning the humidifier might exacerbate your air quality issues.
Consistent humidifier care, such as emptying, drying, and refilling your humidifier after each use, will get you the most out of a humidifier for your loved ones' health.
If you develop signs of any airborne illness or skin problems, stop using a humidifier and contact your doctor.