A smart home is a residence that has appliances, devices, and systems that are connected to the internet and can be controlled remotely.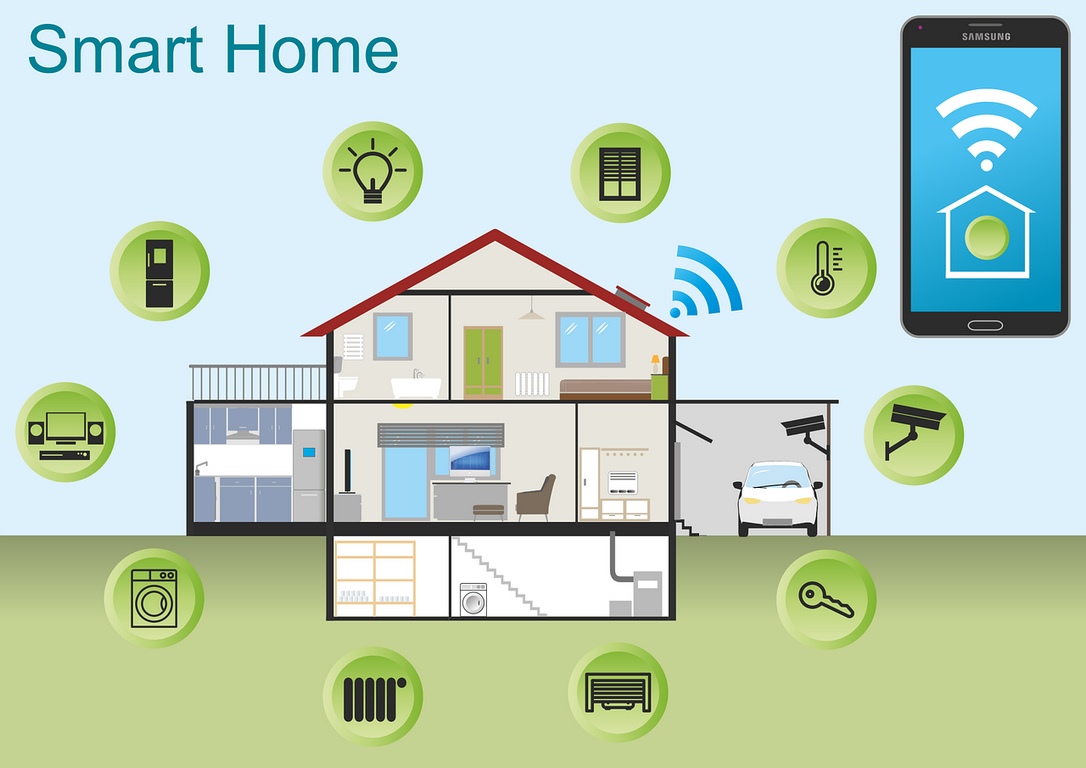 With the increased popularity of smart homes, many people are looking to automate their home's tasks. A smart home is a great way to make your life easier. By using smart technology, you can automate many tasks in your home.
However, setting up a smart home can be daunting, especially for those who are new to the concept. Before you set up a smart home, there are some things you should keep in mind. Here are three tips to help you get started:
Buy Quality Smart Light, Fan, Table Lamp, and Other Electronics:
It is important to buy quality smart lights, fans, table lamps, and so on. If you are going to spend the money on these devices, you want them to last. Look for electronics that have a good reputation and are known for their quality.
When it comes to smart lights, there are a few different types to choose from. LED lights are the most popular type of smart light because they use less energy and last longer than traditional bulbs. They also come in a variety of colors, so you can choose the perfect one for your home.
Fans are also a great way to save energy and stay cool during the summer months. Look for fans that have an energy-saving mode or that can be controlled with a smartphone app.  Smart Table lamps are a great way to add some extra light to a room without having to turn on all the lights.
A Good Router is Essential for a Smart Home:
A good router is essential for smart homes and should be chosen with care. A router with a good range and speed is important for streaming movies, music, and gaming.
It is also important for online security and privacy. When shopping for a router, be sure to consider the size of your home, the number of devices you plan to connect, and the type of internet service you have.
When shopping for a router, consider your needs and how many devices will be connected to it. If you have a lot of streaming devices or if there are several people in your household who like to game online, you'll need a router with a high bandwidth capacity. Coverage is also important, especially if your home has large rooms or multiple levels.
Be sure to read reviews before making a purchase. Consumer Reports is a good source of information, as is the website of the router's manufacturer. And don't forget to update the firmware on your router regularly; doing so can improve its performance and security.
---
Read Also:
---
knowing about the Controlling Process of Smart Electronics and Getting Used to Voice Control is Key
The controlling process of smart electronics is key to their proper function. By understanding the sequence of commands that are sent to a device, you can troubleshoot problems and even reprogram them. Smart devices can include anything from home appliances.
One common way to control smart electronics is with remote control. The remote sends infrared or radio signals to a receiver, which in turn activates the device.
Many remote controls use a code system where each button on the remote corresponds to a specific command. If a device isn't working properly, you can try pressing different buttons on the remote to see if that fixes the problem.
Smart devices can also be controlled through computer software or apps. This type of control is called "remote access.
One way to perform smart devices is voice control. As voice control becomes more prevalent in smart lives, it is important to understand how it works. Voice control is a technology that allows users to interact with smart electronic devices using their voices.
This can include issuing commands to control functions on the device or entering text through dictation. For example, if you ask your phone to play music, it will select a song from your library and start playing it.
Final Words
Setting up a smart home can be a great way to make your life easier and more convenient. However, there are some things you should keep in mind before getting started.
By following these tips, you can create a smart home that meets your needs and fits your lifestyle. Also, do follow https://lushcyber.store/ for quality smart devices.