The basement is an excellent space for storage or maybe even your favorite chill spot. But this quiet space can become a source of stress and potential damage due to unexpected floods.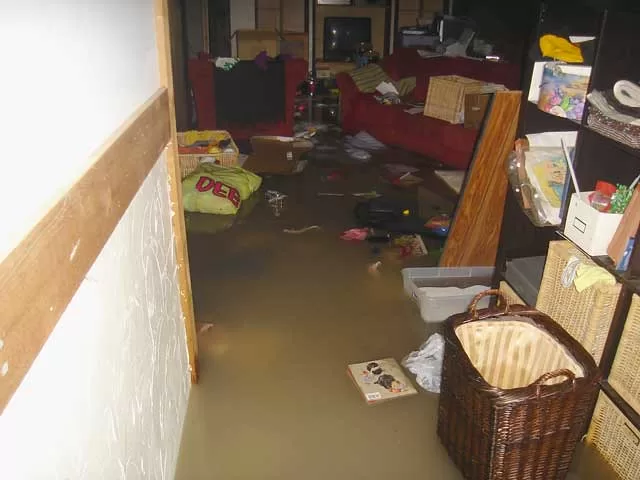 Now, you may wonder why this flooding happens. And more importantly, how can you prevent it? Well, don't worry; we have answers to all your questions.
In this blog, we'll dive deep into the common culprits of basement floods and provide actionable tips to keep the space dry.
Let's get started!
Plumbing Failures
Sometimes, the things you don't see can cause the biggest problems. Plumbing failures are the prime example of that. They're often out of sight, happening behind walls or under floors, and before you know it, you've got a problem on your hands.
Some common culprits are clogged gutters and plumbing leaks. Clogged gutters can spill water over and pool around your home's foundation, eventually finding its way into your basement. Similarly, a small leak in a pipe can go unnoticed for a long time, slowly causing damage.
When it comes to plumbing-related basement floods, prevention is the key. For this, experts like those at WM Plumbing suggest scheduling regular inspections to find any hidden culprits.
They can spot if something is not right and fix it before it turns into a big problem. Apart from that, make it a habit of checking the gutters and clearing them up.
---
Read Also:
---
Broken Sump Pump
A sump pump removes excess water collected in a sump pit, a small underground basin found in basements of homes. However, sometimes, if you notice your basement flooded, the reason may be a malfunctioning sump pump. It could be due to a power outage, overheating, or other mechanical problems.
So, how do you ensure the pump works fine? Well, regular maintenance is the best way to prevent these problems. Check your sump pump and ensure it's in good condition. Next, install a battery backup system that lets your sump pump do its job even during a power outage.
Location of Your Home
Did you know the location of your home can greatly affect the chance of having a flooded basement? That's right!
Suppose your home is built on the ground that slopes downward, directing water to your house. This causes the water to rush down straight into your basement!
But don't worry; to rectify this, you only need to work on your landscape to help guide water away from your home. It's like creating a path for the water to flow where you want it to go.
Another great solution is installing what is called a French drain. Now, it's not as fancy as it sounds, but it's super helpful. It is a kind of drain that you put in the ground to catch water and channel it away from your home.
Foundation Cracks and Leaks
The dreaded foundation cracks and leaks can appear because of several reasons. It could be due to the settling or shifting of soil, water pressure, and even tree roots. As a result, the water seeps through them, causing flooding.
But there are things you can do to fix the issues! If you spot any signs of trouble, it's a good idea to call experts for foundation repair. They can help to strengthen the weak areas and ensure your home stands strong for years to come.
And what about those minor cracks and gaps you see? Well, you can actually deal with them yourself. There are sealing solutions that are easy to use and effective. By filling in those cracks and gaps, you can keep water out and maintain a dry, happy basement.
Downspout Malfunctions
Downspouts have a vital role in guiding water from the gutters away from your home and its foundation. However, a faulty or improperly positioned downspout can channel water toward your basement. And without an adequate waterproofing mechanism in place, this can easily lead to basement flooding.
So, to safeguard your basement from such mishaps, ensure that your downspouts direct water 5 to 6 feet away from the walls of your house. This way, you can guarantee water is removed safely away from your dwelling, helping maintain a dry and flood-free basement.
Conclusion
And there you have it, the potential causes of basement flooding. It's evident that your cozy underground retreats can be vulnerable to various elements. But knowledge is power.
Now that you have understood the culprits and the tools to deal with them, you can turn your basements into flood-free zones. And if ever in doubt, seeking professional guidance can be a game-changer.