Smart home technology is a broad term that refers to any collection of gadgets, appliances, or technologies that are connected to a shared network and maybe managed independently and from a distance.
When all of your house's technology is integrated into a single system, it is referred to as a "connected home," which is a more general term.
In your house, for example, the thermostat, lighting, audio speakers, TVs, surveillance cameras, locks, appliances, and other electronic devices are all linked together into a single system that can be managed from your smartphone or via a mobile touch screen device on the go.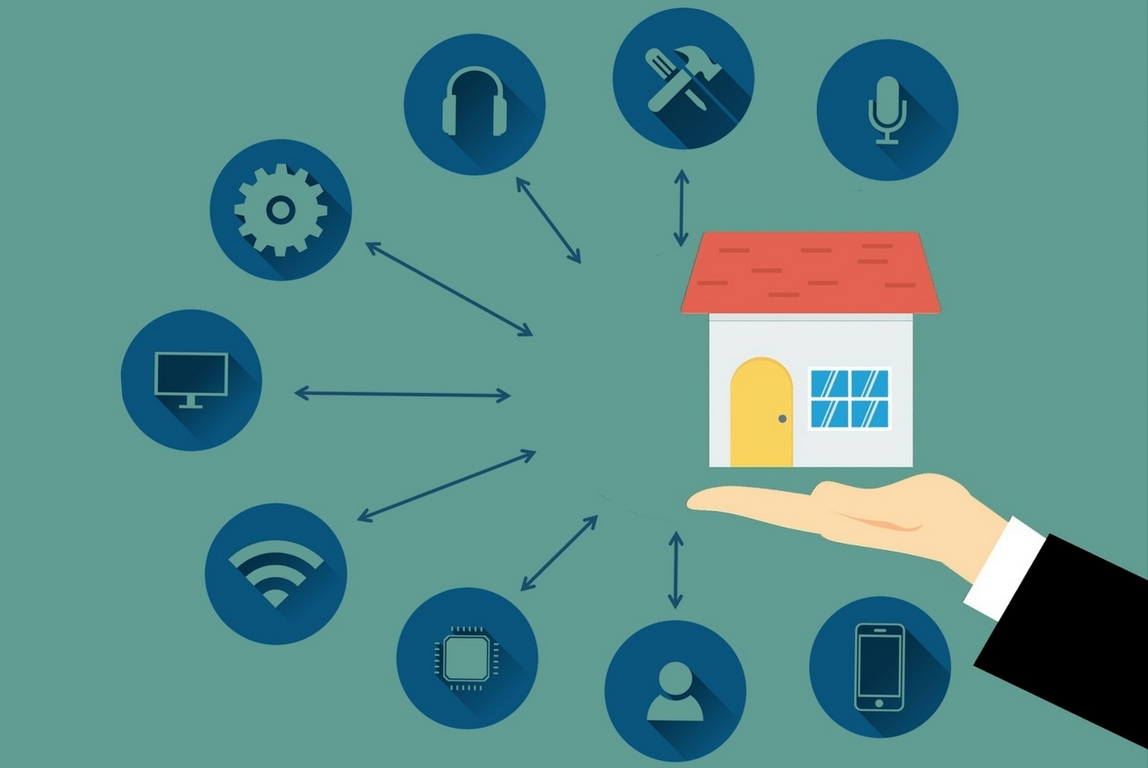 We spoke to a representative from Avisiouk, who's got knowledge about some of the best home automation systems in the UK, they say, "the advantages of home automation may be divided into a few categories, which include cost savings, safety, convenience, as well as control.
Furthermore, some customers buy home automation to provide comfort and peace of mind to themselves and their families.
You may make use of high-tech capability and luxury that was previously unavailable to you because of your home automation setup.
As technological advancement continues to advance, the potential for consumer home automation to make life simpler and more pleasant will grow in tandem with it. Here's a detailed look at some of the most significant advantages that home automation has to offer.
Savings
Smart thermostats and smart light bulbs conserve energy, resulting in a reduction in overall utility expenditures over time.
Some home automation systems also monitor water use, which may help you avoid paying excessive water bills. Certain gadgets are even eligible for rebates.
Safety
Numerous home automation systems are grouped under the umbrella term "home security." Consumers buy these gadgets to increase the safety and security of their houses.
Would-be thieves are deterred by automated lighting systems, while motion sensors allow individuals to enter and stroll along corridors late at night.
Security cameras provide advantages by allowing for remote surveillance of package delivery as well as real-time video of the occupants of the house or undesirable guests.
---
Read Also:
---
Convenience
Because home automation technology automates rote activities, end-users enjoy a high level of ease while using it.
Plenty of intelligent appliances work in tandem, and you can program various triggers for multiple devices to automate routine household tasks.
You might, for example, program your smart locks to switch on your smart lights whenever you open the front door to save energy.
Control
Smart home gadgets are also popular among consumers since they allow them to better control various operations inside the house. You can always be aware of what is going on in your house thanks to home automation technologies.
Comfort
For some individuals, smart technology is used for recording programs and playing music around the house.
Connected devices may also contribute to the creation of a pleasant environment since they offer intelligent and adaptable lighting, music, as well as temperature, all of which can contribute to the creation of a welcoming environment.
Peace of Mind
Finally, many customers purchase home automation technology to provide them with more peace of mind. A new parent can keep an eye on their child due to smart cameras as well as other technological advancements.
Alternatively, if you are unsure if you shut the garage door after leaving the house, you may check it remotely using an app.
Manage all of your Home Gadgets from One Location
The convenience factor is significant in this situation. The ability to keep all of your house's electronics linked via a single interface is a significant advancement in both technology and home management.
In theory, all you need to do is learn how to use a single app on your smartphone or tablet to access a plethora of functions and gadgets around your house.
As a result, the learning curve for new users is much reduced, and it is much simpler to get the features you want for your home.
Ability to Adapt to New Technologies and Appliances
When it comes to accommodating new gadgets and appliances, as well as other technologies, smart home systems have a reputation for being very adaptable. It doesn't matter how cutting-edge your appliances may seem to be now; there will be newer, even more, amazing ones created as time goes on.
Apart from that, you'll almost certainly be adding to your collection of gadgets as you replace older ones or find new technologies to complement your indoor and outdoor environments.
Being able to easily integrate these newcomers will make your work as a homeowner much simpler, and it will enable you to continue updating to the most up-to-date lifestyle technology available.
Insights on Household Management
Also worth mentioning is your capacity to get valuable insights about the operation of your house via your senses.
In addition, you can track how much time you spend watching television (and what you watch), exactly what sort of meals you prepare in your oven, what types of goods you store in your refrigerator and your overall energy consumption habits.
You may be able to examine your everyday routines and actions as a result of these revelations and make necessary changes to live the lifestyle you want.
Conclusion
Despite these advantages, convincing individuals of the benefits of home automation may still be a challenging task. A large number of individuals want the benefits of home automation, but many are skeptical that smart home technology will deliver on their expectations.
You can simply keep an eye on your children if you use a home automation system in your house. You may make certain that they make it securely inside the home each night by allowing them to enter without getting out of bed to welcome them first.
Having security cameras installed allows you to keep an eye on their movements and ensure that the porch lights are turned on when they get home.
This assists you in keeping them safe as well as keeping track of what they are up to daily, which can be very beneficial for a busy parent. In conclusion, investing in a smart home system will pay dividends in a variety of ways.
It is a cost-effective solution. You'll save both time and energy as a result. And, maybe most importantly, what is your point of view? It will ensure the safety of you and your family, as well as the security of your house.