A roof inspection is a report that assesses your roof's present condition. If there are any missing or broken shingles, leaks, clogged rain gutters, cracks, or other danger indicators, the inspector will point them out.
It differs from a home inspection in that home inspectors rarely climb up onto the roof to inspect it thoroughly. A roof inspection will not tell you how long your roof will last, simply what repairs are required.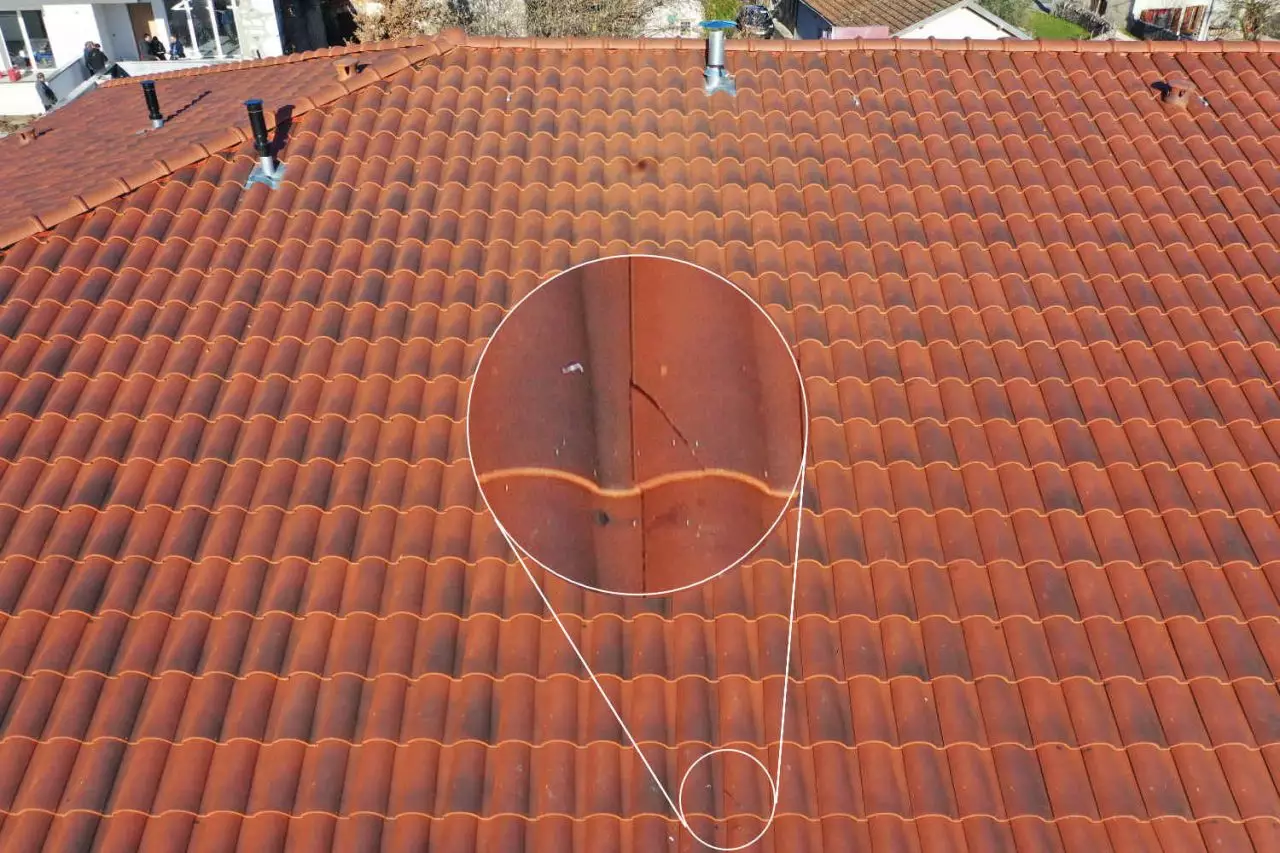 If you own an older house, your insurance company may require a roof check before issuing coverage. Roof inspections (and subsequent repairs) are very typical when selling a home since buyers want to ensure that the structure is safe.
Some purchasers, on the other hand, might want to hire their own inspector to assess your roof.
What a roof inspector will look for are the following:
shingles or tiles that are curled, broken, or missing
On the roof, there is vegetation.
Roof flashing indicators or rust
Flashpoints that are damaged or missing
streaks on the ceiling or under the roof caused by water
Gutters, drains, skylights, chimneys, and roof valleys that are damaged or clogged
What Is the Definition of a Roof Certification?
A roof certification is a professional assessment from a licensed roof inspector that assesses the roof's remaining lifespan. It goes a step farther than a roof inspection by certifying that your roof is in good working order (i.e., no leaks or cracks) and that no repairs are required. Most roofing companies offer two types of inspections: a roof inspection for a roofing quote, those are often shorter and free but are not the same as a roof inspection that will come with an inspection report. The roof inspections that come with a report are generally used in real estate situations when a house is being sold. They are also known as roof certifications.
If repairs are recommended during the inspection, they must be completed before the certification can be awarded.
This accreditation might last anywhere from two to five years, depending on the roofing business. Make sure the certification you're getting complies with Federal Housing Administration (FHA) guidelines, as this will ensure that your roof is safe if and when you decide to sell your home.
Inspectors must consider the following factors when determining the roof's remaining years:
Roofing supplies (i.e., composition shingle, slate, metal)
The roof's age
Pitch of the roof (how steep the roof is)
Count of layers
Roof repairs in the past
A guarantee may be included with some roof certifications to protect you from leaks and other sorts of damage.
If you're thinking about buying a warranty, check the tiny language carefully because occasionally only parts of the roof are protected, not the entire thing.
It's also crucial to check out the roofing company's track record and financial stability. If the company goes out of business, your warranty expires.
---
Read Also:
---
How Might a Secure Roof Help Me Save Money on Homeowner's Insurance?
Insurance companies want to ensure customers who have the safest homes possible. The lower your risk, the less likely you are to need to file a claim. Insurance firms are enticed to offer discounts to people who exhibit a dedication to safety as a result of this.
When it comes to your roof, getting a roof certification given by a qualified roofer may qualify you for a reduction in the form of a credit or cheaper monthly charges. You should have your roof inspected and certified by the firm that installed the roof in the first place.
Showing that certification — that the roof has been alright in the last couple of years — will lower the premium because today, if something happens, like a high wind, the roof will hold up a lot better than one that is six or seven years old, which will most likely leak.
How Do I Obtain a Discount on A Secure Roof?
If your insurance company offers the discount, you can ask for it when you apply for a policy or have a roof certification done after you've been insured. Each circumstance necessitates obtaining the necessary papers from your licensed roofing contractor and completing an insurance application.
We advise having a roof certification on a regular basis to keep your premiums low and your house in good shape. Homeowners with fresh new roofs should receive a certification every four to five years, according to him.
Roof certification may be required every two to three years on older roofs. Depending on the material used and where you reside, roofs can last anywhere from 10 to 20 years. (Florida roofs, for example, will face different weather considerations than roofs in Illinois.)
In some areas, you can also get a discount if you install impact-resistant roofing components or a completely new roof. Check with your service provider to see what they have to offer and they will let you know about the whole range within Rapid City SD To Alliance NE.
Is It Worthwhile to Pay for An Inspection and Certification?
Paying for a roof inspection and, possibly, a roof repair if a flaw is discovered, can be costly upfront. The cost of a roof inspection and certification varies, according to Austin, but it usually falls between $200 and $300.
Because home insurance can cost anywhere from $500 to $1500 each year, it may take years for the original investment to be recouped through the premium discounts you gain (depending on where you live and other factors).
The assurance that your roof is in good shape, on the other hand, is well worth it. You may rest easy knowing that it can survive strong winds, rain, snow, and other natural disasters.
Advice On How to Hire a Roof Inspector
Request recommendations from friends and neighbors in your area.
Check the company's internet reviews and ratings to discover if clients are satisfied with their service.
Check the Better Business Bureau's rating of the company.
Check to see if the company is certified by a professional organization, such as the National Roof Certification and Inspection Association, as well as your state, if appropriate.
Don't hire the first roofing contractor you come across. Request quotations from a variety of businesses.
Be wary of roofing con artists who offer "free" roof inspections, down payments, or high-pressure sales methods.