Trees add more than just aesthetic appeal to your property. They are both good for the environment and your health. Furthermore, they can offer you shade and natural privacy so that you can enjoy your space more.
However, if you do not maintain the trees around your property properly, they can overgrow, creating a canopy that blocks sunlight from reaching you or your lawn.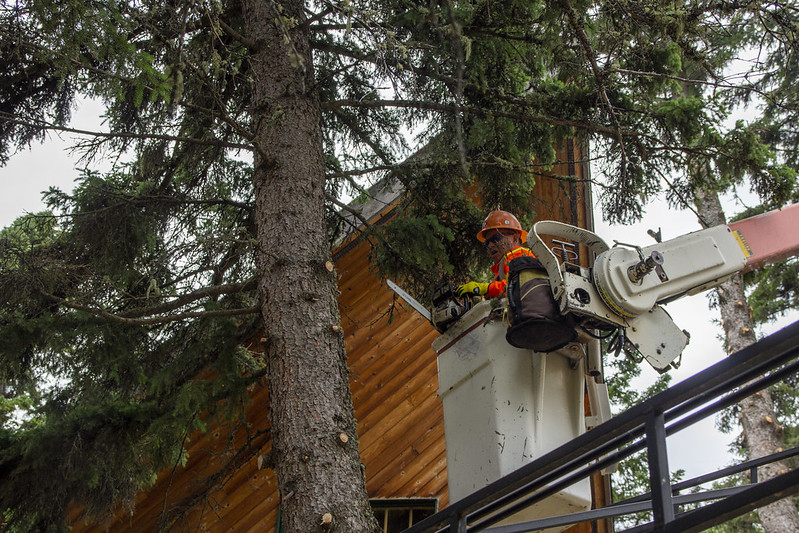 This can make your property appear dark and your lawn looks unmaintained. This makes finding a reputable tree care provider in Portland, OR, important for anyone looking to manage their yard properly.
Good tree care can help them grow healthier, producing fruits and flowers, further elevating your property. All these advantages are dwarfed compared to the safety good tree care brings.
Most trees are quite bulky, and if they are not managed properly, they can overgrow and cause damage to your property.
Furthermore, the protruding branches can break, falling on you, your loved ones, or your property causing disaster. But even though tree care and removal services are very important, you still need to find a service that works for you.
But the most important question you should ask yourself is what are the things to look for when finding tree care and removal services.
Insurance Policies
It goes without saying that when working with bulky things like trees, things can quickly go wrong. A careless heavy cut with the power saw can cause the entire branch to fall on your property or your loved ones.
Finding an insured company can ensure that in case of any unforeseen damages or injuries, you do not pay out of pocket.
The good thing is you do not have to rely on the word of the tree care company. You can be proactive and ask the insurance agency itself for the company's insurance paperwork.
This way, you can independently and unbiasedly see if they are covered and to what extent the insurance runs before working with the tree care company.
It is important to find a tree care company with insurance coverage covering both property damage and injury.
---
Read Also:
---
Credentials and Certification of The Company's Personnel
It is important to remember that it is likely that a company with more qualified personnel who have more credentials is likely to be more expensive. This is because you are paying for more experience and expertise.
However, working with a company with better credentials often results in better quality work with fewer mistakes and risk of injury or property damage.
The Tree Care Industry Association International Society of Arboriculture, the Tree Care Industry Association, and the American Society of Consulting Arborists are just some of the certifications a good tree care company should have.
You can also check if they are part of the Better Business Bureau. BBB is not associated with any government body. However, companies that join and follow their quality and trust control measures have been shown to be better professionals, meaning you are more protected.
Check Their Reputation
There are many trees care companies that are formed every year. However, not many are able to maintain the business or offer the service level required in the industry.
As a result, one of the first things you should look at is how long the company has been in existence. If they have been around for a long time, it is very likely that they are good at what they do.
However, the length of time in the business is not the only indicator of a good reputation.
Today there are many online third-party companies where you can find unbiased reviews of a company. For example, with Google reviews, you can quickly check what past customers say about the company.
The experience they got, the customer care, and the cost should be things you should try and learn from the reviews you read.
Make Price Comparisons
First of all, it is always important to work with a company that provides quotes. This way, you know exactly what you will pay, which can help you avoid any issues with the tree care company after the work is complete.
But it would be best if you always took it a step further by asking for quotes from different companies before making your decision. Check if a company has rates way above or below market values.
If the cost is too low and the deal looks too good, in most cases, it is. If a company is too expensive while offering the exact same services that other companies offer, that is also a red flag.
Ask The Right Questions
As you can see, choosing the right tree care company can be tricky. But by following the steps above and asking the right questions, you can avoid any hiccups.
Some questions that you should ask are, what equipment are you using? How long will the project take? How many people will work on the project? With the right questions and the right knowledge, you can be able to choose a company that is ideal for your needs.