Door types that assure you of virtual indestructibility and timeless beauty are worth incorporating as a structural element within your property.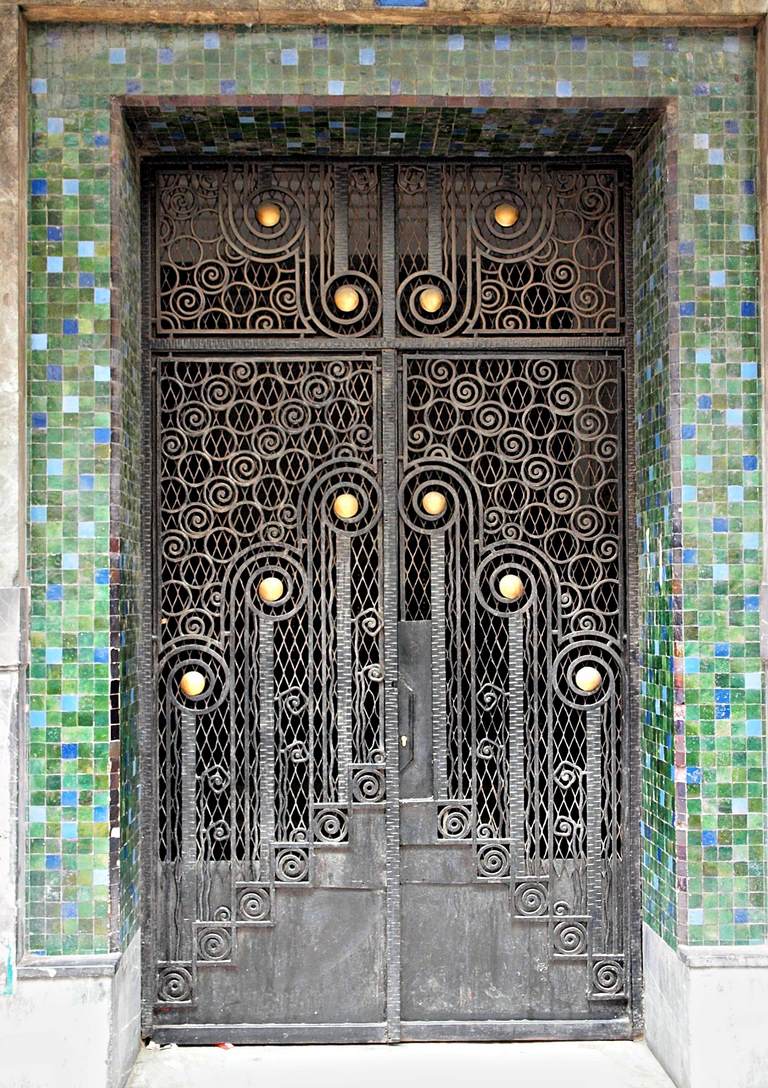 Glancing through wrought iron doors for sale, you can comprehend how these impressive installations make a contemporary design statement.
Owing to wrought iron's lower carbon content, it is easier to weld yet is a hardy and strong material. Unlike their wooden counterparts, you will never complain of wrought iron fixtures warping or rotting. These doors are energy-efficient, offer enhanced security, and are easy to install.
Useful Guidelines
A wrought iron door enhances your property's curbside appeal besides safeguarding your indoor space from unwanted intruders.
As a homeowner, the many design options that these attractive wrought iron doors for sale provide will excite you.
You can create that grand entrance you yearn for with such installations. When shopping for a wrought iron door, pay close attention to the listed aspects.
---
Read Also:
---
Craftsmanship
Assess the level of craftsmanship your potential door displays. Manufacturers who take pride in thoughtfully crafting such doors let their work of art do the talking.
At first glance, you can gauge whether the door design has been planned and executed to perfection or hurriedly put together with little attention to detail.
Hand-forged wrought iron uses fired solid steel that is bent into shape manually. Machine cut or mass-produced doors, although cheaper, typically incorporate hollow material that resembles wrought iron but is not as durable. If the door claims to be handcrafted, it should reflect that superior finish.
Outer Coating
Cheaper coatings tend to peel and crack with changes in temperature. A more durable outer coat begins with an acid wash, sandblasting, and hot zinc spray. An epoxy primer and black base coat application are subsequently undertaken.
In the end, a clear coat of surface color is usually hand-painted to extend the lifespan of the door installation. On examining this coating, you can assess how durable it is to withstand temperature changes.
Insulation Properties
A functional door is not merely decorative but adequately insulates your interior spaces. Insulated doors keep your cooling and heating costs in check with their triple-layered construction.
Foam insulation and weather stripping on fine glass panes assure you of a conducive indoor environment. Such doors keep your interiors cool in summer and comfortably warm during the winter months.
Durability
Solid wrought iron door frames are typically constructed from a single and sturdy iron piece. The one-piece solid iron frame enhances the door's strength.
When a manufacturer claims that solid iron has been incorporated in the door's construction, you need to investigate further.
The door's durability and maximum strength can mainly be attributed to the use of a single and hardy iron frame.
Warranty Provision
Manufacturing companies that have confidence in their expertise in constructing long-lasting wrought iron doors will willingly back their product with a significant warranty cover.
The absence of a warranty provision on such a valuable investment should make you think hard and evaluate other brands.
Finalize your pick after assessing all the above essential factors by trusting a reliable name in the wrought iron door-making industry.