Are you thinking about using epoxy resin on your floor? If so, you need to know more about epoxy resin before you make a prudent choice.
Don't make the mistake of choosing your floor solution without doing your research. This epoxy resin absolutely does have its pros and cons.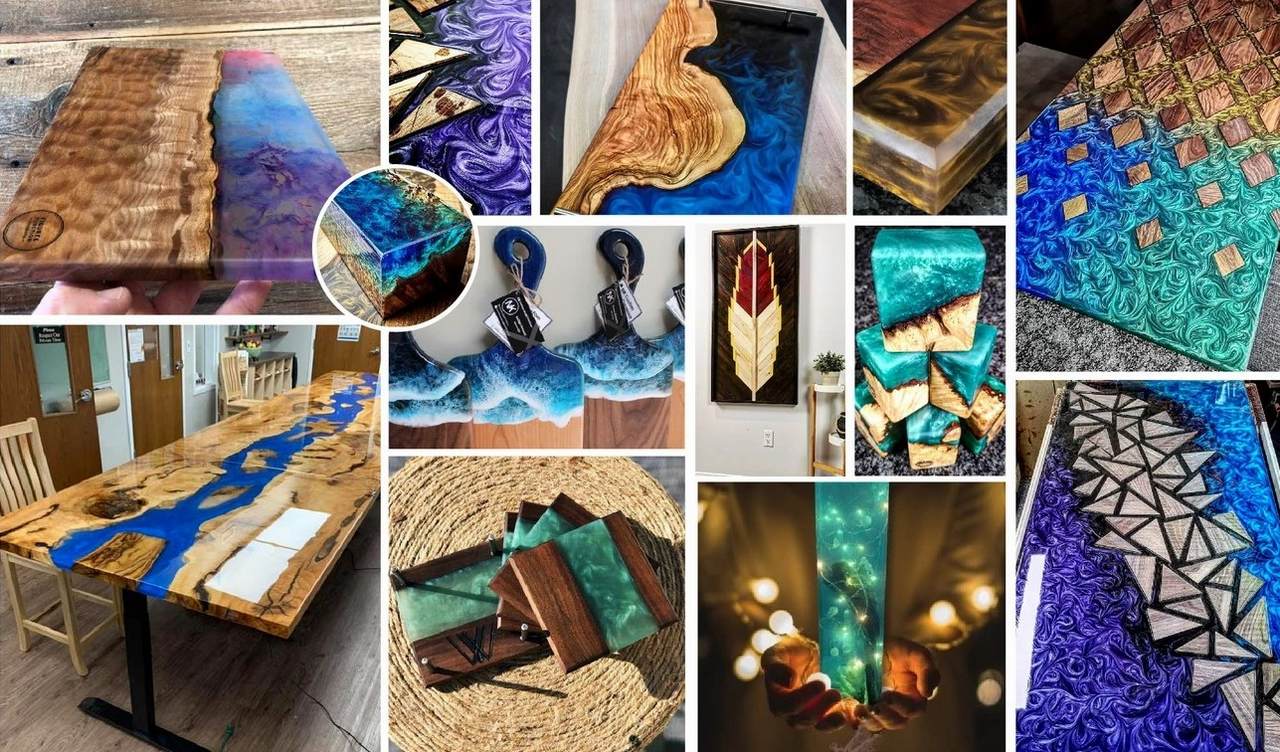 Epoxy resin has grown in popularity because of its excellent mechanical strength. As much as some people may consider welding, epoxy resin will be affordable.
Also, it is resistant to chemicals. When you use it, you won't have to worry about a chemical reaction that will ruin the seal.
Epoxy is resistant to heat, which is beneficial if you're dealing with electronics and other industrial jobs. If you've used epoxy resin before, you know the mechanical strength and the curing process.
Epoxy resins are well-balanced and suited to handle a wide range of applications. But before you make your final choice, here are the disadvantages of epoxy resin:
It Will Take a Long Time to Cure
Installation of epoxy resins can take several days to cure. Also, it will depend on the intensity of the project and the epoxy coating. Applications will take on average 72 hours to dry and cure. But if you apply epoxy resins in small rooms such as garages, it can take 24 hours.
The curing time can hinder you from doing other things if the resin is applied inside your home where foot traffic is expected. If you reside in an area with a humid climate, the drying time will be longer.
Epoxy is Expensive
Generally, epoxy is expensive, and this is because of the formulation requirements and mechanical strength. If you wish to use an affordable coating, you need to look for other forms; Resin is mostly used for jewelry because of the lower price.
If the price is not a significant factor, you can choose epoxy. Epoxy is water-resistant, and there are specific formulations that can be used underwater.
Strong Fumes
When you apply epoxy, you need to know that it will emit an unpleasant odor. Most people who handle epoxy will wear masks and goggles to protect themselves.
The fumes are unbearable and can be toxic. If you're asthmatic, you should approach the project with caution. Epoxy can cause health problems if you don't do what is required.
Make sure you seek medical advice if you are considering using epoxy resin in your home. The room that will receive an epoxy application should be well ventilated to keep people safe from the fumes.
Slippery When Wet
Since epoxy is dense, it can be slippery when wet. If you apply it where older people or kids will be regularly traversing, they could fall, and you could deal with unnecessary medical expenses.
The disadvantage of epoxy resin is that it can cause severe injuries to your loved ones. There are mitigating aspects, all of which can be changed during the application.
Before applying epoxy, you will need to speak to epoxy flooring professionals. With the extra materials, the epoxy could become non-slip. It will depend on the application you pick.
Epoxy Can Cause Respiratory Illnesses
When you inhale epoxy fumes, your throat, nose, and lungs will be affected. The common symptoms are inflammation and irritation of the respiratory organs.
When you are exposed to epoxy fumes repeatedly, you could have asthma. Even if you get cured, there will be particles trapped in your respiratory system, and you could suffer severe health conditions.
According to epoxy professionals, dust should not be inhaled. If inhaled, seek medical advice as soon as possible.
Prone to Trapping Dust
If you use epoxy resin, the coating could trap dust or air bubbles. After the coating has dried, the bubbles will appear. It is expected because of the sticky nature of epoxy.
It isn't always guaranteed to get an impeccable finish, but most experts always try their best to keep the resin safe from external components.
Ripples Can Be Seen After Some Time
If there is unevenness or cracks in the coating, be prepared to see ripples on your floor. It will happen if the epoxy can't bridge existing cracks. If you're not sure what to do, you can reach out to an expert.
The floor will adhere to the substrate. Therefore, it is crucial to apply epoxy on a smooth surface. If the floor is not uniform, you need to repair it before the application. There are high-quality pastes that will remove the unevenness in your floor, even if it's a concrete one.