Living rooms are the focal point of the home because different activities usually take place there.
That is why the best decoration must be done in the living room to make it stand out. Different purposes for different people typically occur in the living room; that is why the right furniture is required.
The question remains, what furniture do you need for a living room? This will depend on your taste; however, there are essential pieces of furniture that should never miss in the living room.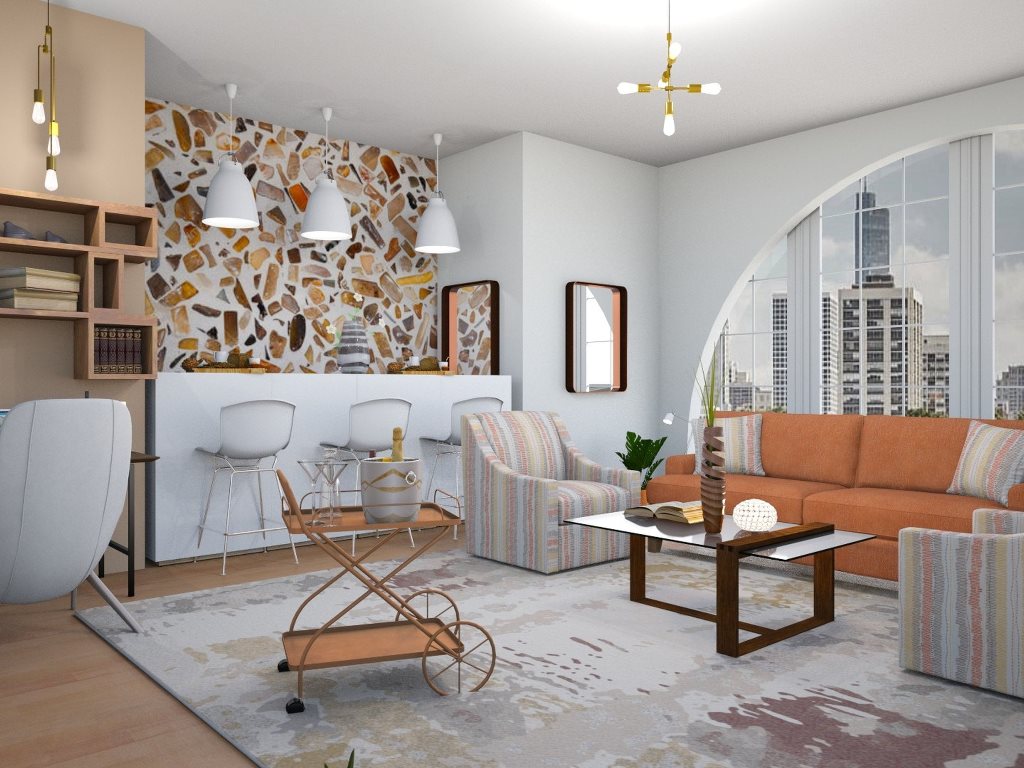 When selecting furniture for your living room, bear in mind the people living there. Consider kids, the elderly, and anyone else who might be having a disability. The best living room chairs for lower back pain are ideal for those having back problems. Such a seat should be placed at the rear end of your living room.
---
Read Also:
---
Living Room Basics
When considering furniture for your living room, there are essential pointers you have to bear in mind. There is mostly primary furniture that should be part and parcel of your living room to complete the entire place. The furniture creates a comfortable, peaceful, and relaxing place for you and your family members.
Keep furniture from the wall. Don't have the habit of pulling your furniture to the wall. Bring your pieces of furniture close together to create a warm setting.
Let the furniture allow people to have conversations freely. Comfortability is critical if you are to make a conversation. This is enhanced by having the right furniture that makes people talk comfortably without straining.
Enough room should be available for people to pass through with comfort. Do not overcrowd your living. That is not appealing at all. You should be able to move from one point to the other with ease.
Find the focal point of your living room and use that to arrange your furniture. That way, every furniture will fit perfectly in its specific position.
What Furniture Do You Need for a Living Room?
If you want your living room to be phenomenal, you have to invest in the best furniture. So, what furniture do you need for a living room to make it stand out? It should be the kind of furniture that will say something about who you are.
Therefore, you need to choose your living room furniture according to your taste and preference. Let us have a look at some of the furniture you can consider for your living room.
Chairs
The living room requires to have some chairs as well as recliners to create a cozy living space. Chairs should, however, come after placing sofas because they should complement the style of the sofa you have.
You can opt to go for sofa chairs that act as chairs and a set with your sofa. This is the best option, not only affordable but also one that will make your chairs complement the sofa because they come as a set.
Also, don't forget to pick the best living room chairs for lower back pain because they can be of great help when you have back pain.
Sofa
This is a living room essential that cannot be left behind. Note that your living room cannot be complete without a sofa. The sofa is the most significant piece of furniture that will occupy your living room; hence it needs proper positioning.
It is the sofa that sets the tone of your living room space. Some of the sofas come with a loveseat, which compliments your living room perfectly.
You can place a loveseat right across the sofa; that way, you will bring out an exceptionally comfortable seating area. A sofa is ideal because it makes conversations flow with ease.
Coffee Table
Once you have the centerpiece of your living room, which is the sofa, it is time to get a coffee table. It would be best if you had a coffee table in your living room because it provides a dominant surface area that you can place your newspapers, TV remotes, magazines, etc.
Though many people do not like having a coffee table in their living rooms, I must stay, it is crucial to have one because it brings the living room together.
A coffee table does not overwhelm the space; that is why it is perfect for your living room. Apart from that, you can use the coffee table to rest your feet after a long day of hard work.
Side Tables
To add more surface area to a room, you can choose to get a side table. This furniture is like a coffee table, though it provides adequate space to place other items on the rear end of your living room.
Side tables work well in large living rooms that come with long sofas. This is where you use side tables to place your mobile phone or even set down drinks when sitting at the end of the couch.
Your side tables should be of the same color scheme with the rest of the furniture in your living room. You will find that side tables play a vital role in filling up spaces in your living room, making the whole room complete.
Entertainment Units
You will find a TV and other entertainment devices in most homes, that is why it is ideal to have an entertainment unit. Go for a media console that stands out because everyone in your living room will focus on the entertainment area.
The unit you choose should fit your TV well and the other entertainment components. Some modern entertainment units have a hidden look feature concealing your TV perfectly in a cabinet with doors.
Therefore, you should have a reasonable budget for your entertainment unit because it is an area that everyone will focus on once they step into the living room.
Overhead Lighting
Your living room cannot be complete without proper lighting. That is where overhead lighting comes in because it will light up your living room, making it lively.
Overhead lighting is usually positioned on the ceiling as it throws light down, lighting up the entire room. These lights come in all sorts of designs; thus, it is up to you to choose the one that suits your preference best.
Final Thought
We can all agree that the living room is the heart of your entire home. Therefore, it should have the best furniture that defines you. This is the room that family and friends gather for conversations and to spend time together.
The question of what furniture do you need for a living room has been answered in detail, having outlined the essential pieces of furniture you need to get.
The right furniture for your living room will inspire warmth and invite a peaceful atmosphere. That is why you have to note the furniture you choose for your living room because they will reflect your taste.
If you have been holding back in getting furniture for your living room, do not hesitate anymore. Hit the market today and start shopping for the necessary furniture to compliment your living room.