Did you ever use a palm router tool while working with materials? Do you have enough ideas about how to use this? If don't, then this content will help you.
This tool has many beneficial features for you. Laminate trimmer or palm router has many advantages than other bigger tools.
This small version of the tool can provide you with various woodworking benefits.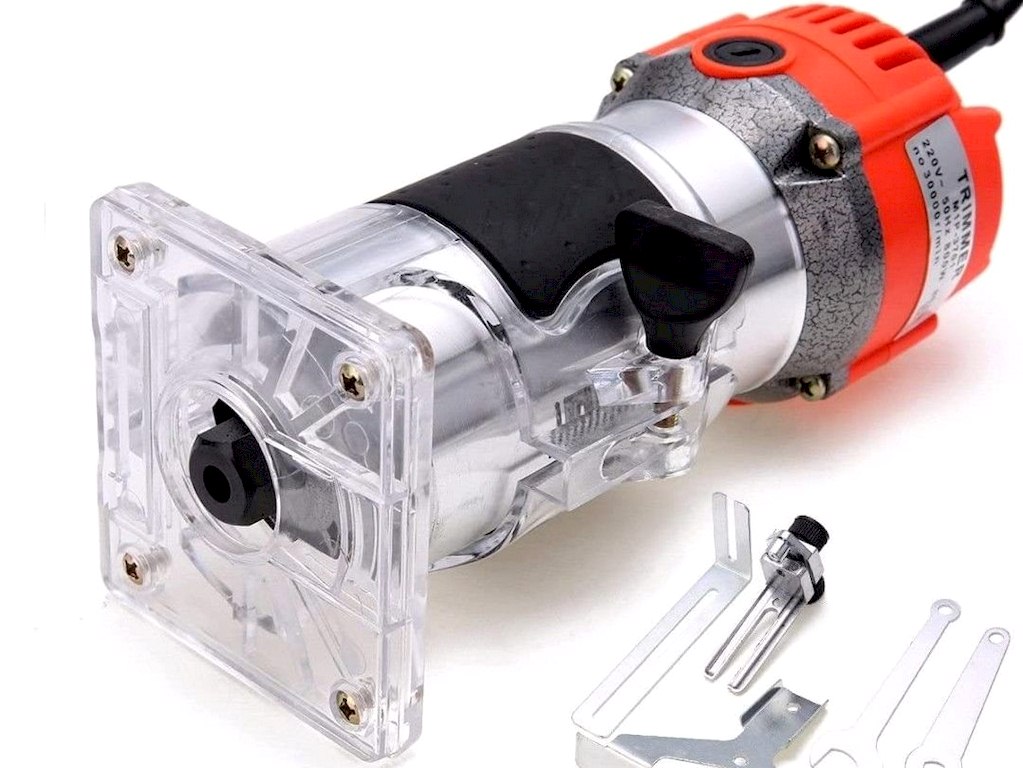 Whenever you need to do a lot of work at a time, this tool will help you. A woodworker can cut stock comfortably with a palm router. Besides, you can use palm routers for various reasons.
You can use spindle locks and variable speed control features. Their different trimming routers are available for you.
What Is a Palm Router
There are many woodworking tools, and a palm router is one of them. Besides, this tool is also known as a laminate trimmer or a trimming router.
Palm router is a tiny version of a wood router. Moreover, woodworkers use it in their workshop for various woodworking purposes.
Basically, people use it to trim laminate, including Formica. A palm router has a collet of one-fourth inch.
 On the other hand, various laminate trimmers can spin the bits. Spinning is about up to thirty thousand RPM.
Besides, different models provide various features. From them, some trimming routers provide variable speed control options.
There are other features, and uses are available. Different kinds of palm routers are available for users. Such as Dewalt, Ryobi, Porter-Cable, Ridgid, Makita, and RotoZip (Bosch).
---
Read Also:
---
Uses of a Palm Router
The use of a palm router or a trimmer is many. It is a small tool but can do lots of work. Whenever you want to do a lot of routing, your first choice should be a palm router.
It has less weight that can eliminate fatigue.
When you work with a big router tool, you may have to face fatigue. A palm router has different chores, such as chamfers and round overs.
There are some bits available for a palm router. Besides, you can use it in different ways. You can fit a trimming router into different spaces. Besides, the spaces are too tiny for a bigger router.
Laminate trimmers are very special and useful for users. Cutting veneers using other router tools are disturbing.
But if you use a palm router in that place, you won't cut veneers oversize. A laminate trimmer has different features. The features are useful according to their uses.
Moreover, the flush trimming bit helps to cut the veneer. It can cut veneers to its fixed or final size. The bearing can guide the bit according to the wood substrate.
A palm route helps you to make a clean cut. You will be able to work with the edge of the wood substrate.
Laminate trimmers are experts in these tasks. They can do this for their one-handed operation and less weight.
The shops that may use CNC technology, palm routers are very useful in that. As it is a small tool, it is easy to move while cutting on a CNC machine.
So, woodworkers prefer using a method named "onion skinning". Users can prevent the issues using the "onion skinning" technique.
The CNC can route many ways through a stock piece. If you leave a small skin that can hold the parts.
Therefore, a woodworker can route through the skin using a palm router. They also can use flush trimming bits that can release the part from the stock.
Spindle Locks
While choosing a palm router, you need to look for some main features. Spindle locks are such a good key feature. This feature can make a little change.
Besides, you can remove the spindle by pressing a spindle button. You may loosen the collet nut with the spindle button. Spindle locks feature is for professionals. So it will help if you look for this.
 Variable Speed Control
This feature is going to be amazing for any woodworker. You can use a palm router in your CNC machine for better results. You will find the variable speed controlling feature easier.
For this, you can work with various materials. Many manufacturers create palm routers. The laminate trimmers have variable speed control. So you can find the best palm router.
It is essential to have this feature in a palm router. It will help if you use large diameter bits. When you want to slow down the router, this feature will help you.
Conclusion
In the article above, we have tried to let you know about the palm router. You will get a basic and deep concept from this article.
Palm router tools are very beneficial for the woodworkers. You can also use this tool with other materials. While cutting wood or other metal, you can do lots of work comfortably.
Palm router or laminate trimmer is a very useful tool for users. Manufacturers have built it with so many facilities. If you know the features and advantages, you will be able to pick up the appropriate one for you.
So check out our content and gain a lot of ideas about this. We hope you will be able to choose the best palm router tool after reviewing the uses of it.