Fire damage is one of the most devastating forms of damage that can potentially occur on your property.
From fire to an electrical malfunction and everything in-between, there are numerous types of emergencies that require immediate attention.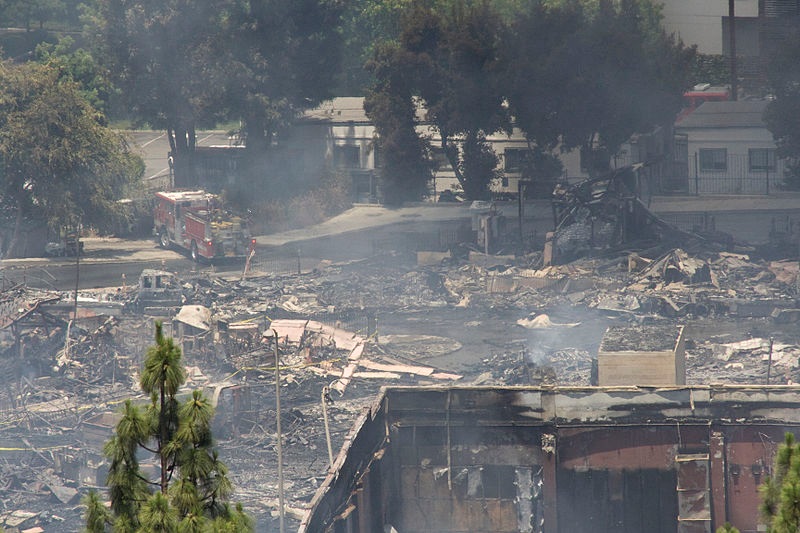 However, when it comes to fire damage, one needs to be mindful of how restoration will work.
In fact, Good Life Fire Restoration, a reputable restoration firm that specializes in fire damage, provides the best solutions for all kinds of fire damage. But first, you must understand what fire damage is and how restoration works.
What is Fire Damage?
Fire damage is a term used to describe the destruction that occurs when a fire breaks out. This can include everything from structural issues to smoke and even water damage.
However, restoration regarding fire damage focuses on smoke, water, and structural damage caused by the blaze.
How Does Restoration Work?
There are steps involved in restoring a property that has suffered damage due to fire. Restoration may also involve primarily clearing smoke from a house or other structures.  Below are some of the steps that should be taken when dealing with fire damage:
Step 1: Assessment of Damage
The first step in restoring a structure's fire damage is to assess the damage that has been done. The extent of the damage will determine how much time will be required to complete the process.
At this point, it is vital to remember that one cannot rush restoration when it comes to fire damage.
In addition to assessments, it is important to take pictures and make notes of the damage in order to have a record of what has been done during that time. This will be useful in the event of any insurance claims.
Step 2:  Security of Property & Debris Removal
Any form of fire damage restoration must be done in a secure manner. It is important to ensure that the property is safe enough so as not to cause any additional damage to the structure or its contents.
It is also vital to make sure that any debris or items are removed from within the structure where necessary. Affected areas need to be cleaned of any soot and other contaminants in order to make the structure safe for any further restoration.
---
Read Also:
---
Step 3: Demolition, Water Mitigation & Dry Out
This is where the actual restoration process begins. Depending on the extent of the damage, it may be necessary to tear out part or all of a structure.
The extent of fire damage will determine how much demolition will take place and how much reconstruction will be necessary.
At this point, water mitigation and dry out must be done to prevent mold from occurring and to ensure that structural issues do not occur as well.
Step 4: Clean Up & Smoke Removal
Your possessions will then need to be cleaned up and sorted through. This includes dusting and mopping affected areas and items. In addition to this, clean-up crews are going to need to focus on the removal of any soot or smoke.
This will be especially effective in removing smoky odors and ensuring that restorations can be completed effectively. Additionally, if water damage has occurred, the restoration crew will need to sanitize and apply antimicrobial chemicals to the affected areas. This will help to prevent any future growth of mildew or mold on the property.
Step 5: Construction & Restoration
The last step involves the construction of any structures that were beyond saving. This is usually related to the extent of fire damage and how much demolition has taken place.
Depending on the extent of what has been done, it may be necessary to rebuild a structure entirely or merely restore it to its original state.
It is also important to ensure that the reconstruction is done in a way that will prevent any damage to the structure while still maintaining its integrity.
It is important to remember that restoration needs to be done in a manner that takes into account the extent of the damage and plans for reconstruction based on what has already been deemed necessary.
You can also work with a fire damage restoration Denver professional company to complete the restoration in a more efficient manner. This way, you can ensure that the process is done properly and the job is completed in time to prevent any further damage.
It is also important to make sure that you consult with a professional restoration company to find out about all of the different restoration services that are available for fire damage.