Home should be the most comfortable place for you and your family. This is where you can bond, rest, and recharge for the next day. If it doesn't give you comfort, your stress and anxiety will double up.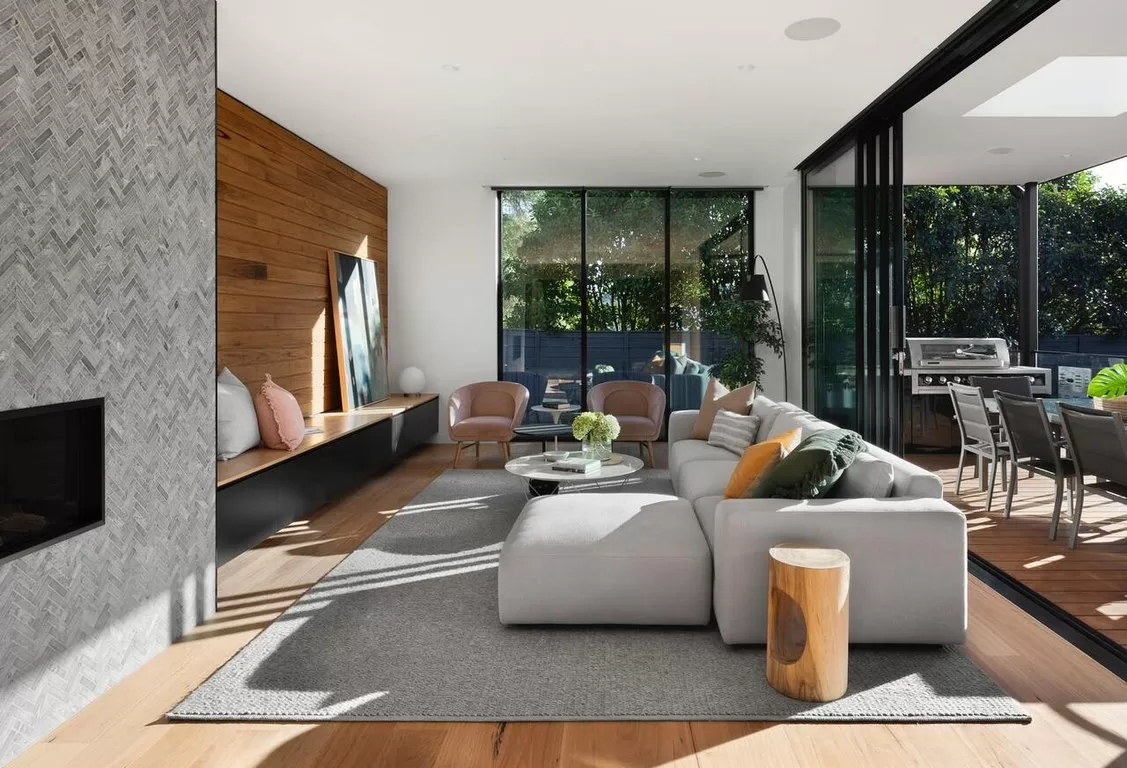 When your home is comfortable, you'd have a happier life. And if you're looking for ways to make your home feel happier, you can always visit Rossomatto.com, as it has the most comprehensive guide for any type of home.
Making your home comfortable can be challenging. However, you don't need to worry because I have got you covered. I will suggest some efficient ways you can do to make your home more comfortable for you and your family.
Use Bright Colors for the Paint
Have you ever entered a room and felt down because of the colors? Imagine you're entering your bedroom with a dark color on the walls. How would you feel? Most likely, you'd feel negative.
Little do we know; these colors affect our mood. When we are tired from work or school, and we see dark colors surrounding us, it won't help us feel better. Instead, it would add more pressure.
On the contrary, bright colors can give us positivity. The most common options are white and cream, but don't let those colors stop you. You can also choose yellow, sky blue, or other vibrant colors. Remember not to stick with one shade. Create a color combination instead to make your home more interesting.
Make Sure Everything is Organized
One mistake we usually make is after using some stuff, we leave them anywhere. We also put many things around the house. This simple thing can be harmful to our brains as it gives us stress.
When something isn't organized, you would have a hard time looking for some items. When this happens, you'd feel irritated, giving you more stress.
It's best to sort your things carefully. You can use various organizers for every room and each type. Not only will it keep your home tidy and organized, but it'll also give your home more space.
Another thing that you should consider is getting rid of items you no longer use. You can donate it to charity or sell them for extra cash.
---
Read Also:
---
Get a Comfortable Couch for the Family
When you arrive home, you want to sit on a comfortable chair and relax. However, wooden chairs might not give you the best comfort; it's ideal for getting a cozy couch for you and the family.
You can use the couch for sitting on after work or whenever you want to relax. It's also an excellent place to sit when you're watching a movie.
You can set personalized couches for each family member. Not only will this make them feel comfortable, but it will also make movie time more enjoyable. Your movie time with the family will be more memorable.
Add Greenery
Breathing clean air inside our homes is beneficial for our bodies and mind. It can make our heads clear from the daily stress we experience. You will also be healthier.
Not all houses have a yard for a garden, and even if you have one, we still recommend people have indoor plants. They clean the air and add stunning beauty to your home.
You can start by putting indoor plants around the house. You can put them as decorations; in your bedroom, bathroom, living room, kitchen, and more. If you're worried about growing them, there are ideal indoor plants for beginners. They usually don't need much attention and are inexpensive.
Ensure Good Lighting
As mentioned above, using bright colors to paint your home contributes to your mood. It's highly similar to lighting. For instance, your room is a little dim. It'll be difficult for you to see things.
Instead, make sure that your room is bright enough. Ideally, for 10×10 feet, nine watts of LED light would suffice. However, it would still depend on the paint you use. Make sure that the room isn't dark enough with the lights on. However, the room shouldn't be too bright as it could also hurt your eyes.
If you want to have better lighting, avoid putting one big light bulb at the center. There would be dark areas, so instead of using one bulb, try to spread it around the room. We recommend the corners or places where you usually stay.
The Bottomline
Making our home comfortable is essential. We need to make sure that when we are at home, we feel the comfort we need and feel more relaxed. There are many ways that we can do this, but the ones mentioned above are effective.
You can do simple things, such as painting your home with bright colors, organizing all your things, adding some plants, getting a couch, and making sure the house is bright enough inside. Once done, you'll have the comfort you and your family truly deserve!