All house owners want to renovate their houses in the best possible way to enhance their look and feel.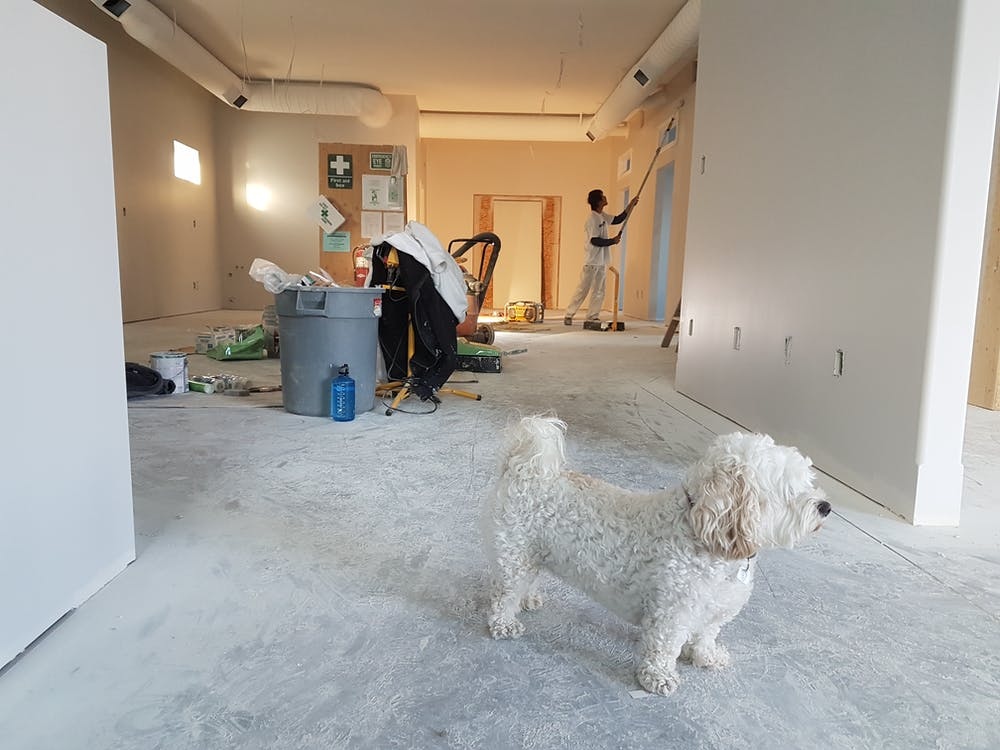 Seeing their house filled with desired comforts and luxuries gives them fulfillment. From decorating your walls with artwork to decluttering your space, there are different ways to make one's home feel cozier.
Re-investing in your home allows you to not only improve its look but also boost the value of your property. When the worth of your asset increases, you can consider selling it to buy a property with a better value. But it can be only possible if your home is well maintained.
While you are looking to invest money in your house, you need to keep different factors in mind.
Firstly, you need to analyze which area of your home requires improvement. It will give you a clear idea of where you need to begin. Also, you need to assess your budget, which will help you modify your home accordingly.
Let's find out how you can make your home feel more comfortable and cozy without further ado. Check homenerdy.com for more home ideas
1. Avail of Pest Control Services
Pest control is one of the major concerns of every house owner. You should eliminate pests as they damage your house and spread harmful infections. You need to hire a competent pest control team to help you instantly get rid of pests.
Look for experienced service providers with a good track record. You may visit their website and online social media platforms to learn about customers' feedback. It will make the hiring process easier for you.
In addition, you should keep your house clean anyways, as pests thrive in an untidy environment. You should keep all areas of your home clean, including the kitchen, bathroom, and bedrooms. Clean your room drawers and shelves regularly with a disinfectant cleaner to avoid any pests in your home. A pest-free home will ensure peace of mind and coziness for you.
2. Decorate your Walls
Empty walls make zero contribution to the look of your home. You should look to fill your home walls with decor products with home decor items that will give your rooms an appealing look.
You can consider hanging your favorite artwork on the walls. Choose paintings of your favorite artists, so every time you see them on the wall of your room, it makes you forget all your worries.
Also, you must ensure that the artwork is properly sized per the wall. Furthermore, you should not hang it too high or low, or else it will not have the right impact on your room.
---
Read Also:
---
3. Have More Plants and Flowers
If you do not have any plants and flowers in your home, you must consider adding them. Plants and flowers create a cozy and comfortable environment in the house.
Water them regularly to keep them revitalized. However, if you are not available or are busy due to some professional work, you can ask your family members to water the plants daily, depending on their daily schedule. It will help keep plants safe from dying, so you do not have to spend money again to buy more plants.
Plants in your house increase greenery and fresh flowers can enhance the house's aesthetics. Although, you need to take special care of flowers to ensure they last long. Placing flowers and plants randomly in your house will create a positive feeling across the entire home.
4. Declutter your House
Home renovation experts suggest that decluttering your house helps you feel more comfortable and increases its value. Therefore, you should declutter your house regularly by removing unnecessary items.
You should analyze which items are occupying the space in your house. Hiring the self-storage unit can help you in this regard as you can keep your stuff there. When you find a good buyer, you can sell that stuff and invest that money in your house to boost its value.
Decluttering your house will keep it organized and pleasant. Additionally, spacious and clean rooms create positive vibes, making you feel relaxed every time. Try to look at every area of your house, from kitchen cabinets to bedroom cupboards, to eliminate unnecessary stuff.
5. Repaint your Walls
Repainting the walls of your home can create a positive impact on the overall look of the house. It is one of the best ways to upgrade your home interior.
You need to choose colors that can create good vibes so that they can impact your mind positively. Do not choose bright colors such as red or yellow as they may not be pleasing to your eyes. Try to go for the basic colors such as cream, off-white, or similar types of colors that are pleasing to your eyes.
6. Go for Comfort and Upgrade
Comfort is one of the important factors when it comes to cozy living. You should often change your sofas, heaters, and air conditioning system. It will elevate your lifestyle, improve your home's quality of life and provide comfort to you.
Also, you can upgrade your house by installing smart gadgets as per your needs. You can go for programmable and smart thermostats that can control your house's heating and air conditioning systems. It can automatically adjust the temperature according to the presence of people so that it can save your cost and energy as well.
Making such investments ensures a comfortable living for you and your loved ones. It gives you peace of mind and positively impacts your mood and overall health.
Conclusion
Making your home feel more comfortable and cozy is not an overnight process. To renovate and maintain your home efficiently, you must pay attention to different areas.
From getting rid of pests to decorating your walls to decluttering your house, you need to pay attention to all the parts of the house. Also, it would be better if you could hire a home renovation expert to guide you better on what modifications your home requires. In this way, you can create the right action plan to renovate your home effectively.
Hope this article is of help to you and you learned several simple ways to make your home more comfortable and cozy.