Water heaters are an essential part of each home as hot water can be used for cooking, cleaning, washing, bathing, and even heating up space.
It's highly likely that you don't even realize just how much you actually rely on your water heater until you endure an ice-cold shower or wash the dishes with freezing water.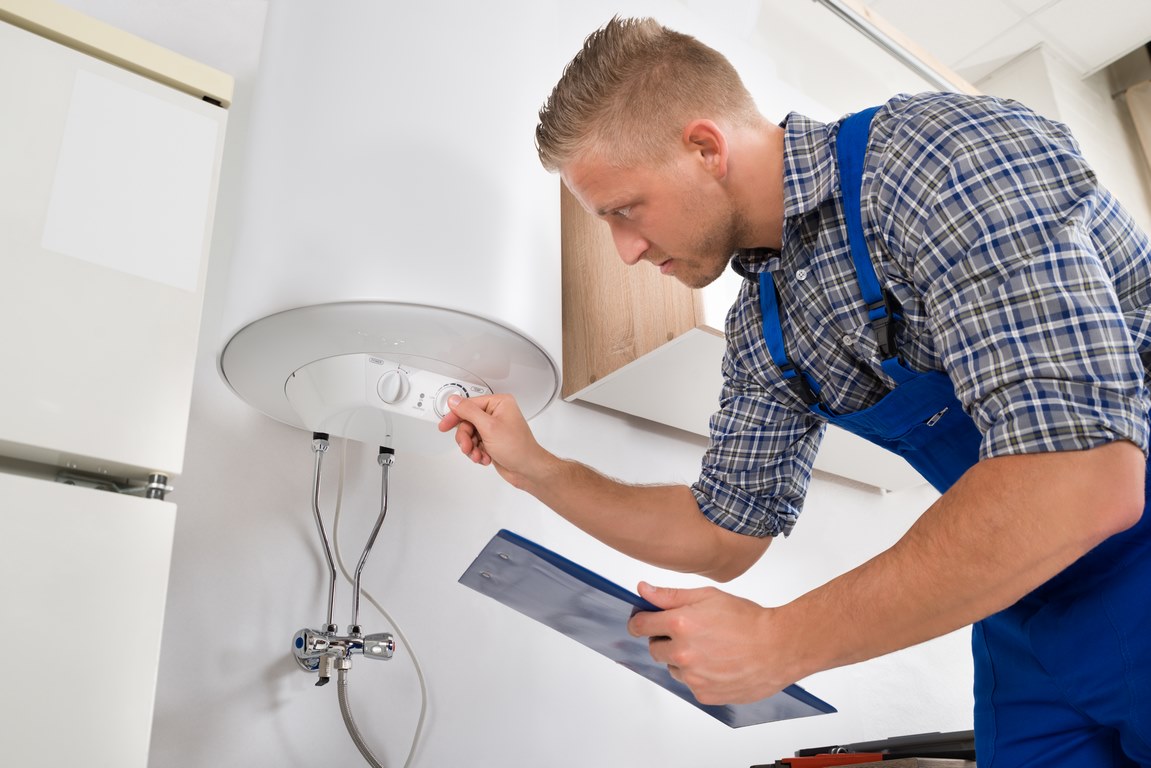 Because of its importance, regularly taking care of your water heater should always be on your to-do list of chores.
Aside from keeping your water heater running at optimum efficiency, exercising regular maintenance can save you the trouble of having to pay for repairs or buying a replacement.
In the event that you do need to purchase a new water heater, shopping around or reading reviews from sites like WaterHeaterHub can help you pick which water heater suits your needs best.
That said, here are six tips you can follow to maintain your water heater:
1. Inspect the Temperature and Pressure (T&P) Valve
The pressure and temperature valve have something to do with your water equipment's safety valve.
Excess of these things is released through this valve, ensuring that pressure doesn't build up in the machine when it reaches its temperature limits.
Thus, it's important to inspect the T&P valve as it's what can prevent an explosion due to a faulty water heater.
To inspect the T&P valve, you need to lift the lever partway, then snap it back in place. The valve should produce a bubbling noise as it sends water down the drain.
Thus, if there's no water coming out or there's a significant leakage, then it's a sign the valve needs replacement.
2. Mini-Flushing
Sediment gradually accumulates in your heater tank, lowering the machine's efficiency and corroding its tank.
To prevent this, you should flush your water heater frequently, but you should also take note that the frequency of doing this will be based on the water's level of acidity and hardness.
To flush your water heater, first shut off the machine's power. Then, place a bucket under its drain valve or connect a suitable hose that will usher the water out.
When this is set, open the water heater's drain valve. Be warned that the water will be extremely hot, so exercise caution to avoid burns. After emptying 1 to 2 gallons, shut the valve off.
If your water heater hasn't been maintained properly, the drain valve may be corroded, preventing it from operating properly.
If you suspect your water heater is damaged, contact a local professional plumber to have it checked.
---
Read Also:
---
3. Examine the Anode Rod
The anode rod is another critical component of your water heater as it attracts corrosive minerals from the water.
If the anode rod isn't properly maintained, these corrosive minerals can wreak havoc on your tank's interior.
As a rule of thumb, the anode rod should be examined every three years and replaced after around five years.
To check the integrity of the anode rode, attach a hose onto the drain of the tank and release a few gallons of water.
Then, fit a 1 1/16-inch socket onto the hex head of the rod, which is located on top of your heater or under the top plate. This should unscrew the rod.
Check the rod and if it's less than half an inch thick or is coated in calcium, then you need to buy a new one. Wrap the rod's threads with Teflon tape and place it back into your tank.
4. Lower the Temp
The default setting for most water heaters is 130 degrees Fahrenheit or more, which can be higher than necessary. A temperature of 120 degrees Fahrenheit or lower will be enough.
Lowering the temperature setting not only helps reduce the risk of your machine overheating, but it also helps save on your energy bills.
5. Insulate the Tank and Pipes
Insulating your water heater tank as well as any exposed pipes can help lower your energy consumption by reducing the amount of standby heat loss.
This can also extend the lifespan of your water heater.
In addition, pipes tend to reach dangerously cold temperatures during the winter months so insulating them will prevent water from freezing inside, which will keep the pipes from bursting.
6. Get a Professional to Inspect Your Water Heater
DIY inspections and maintenance, while conducted regularly, can only do so much for your water heater.
Don't hesitate to hire trained and certified professionals to do the job. After all, they know what to look for and can perform the most effective steps for maintenance, replacements, or repairs.
Conclusion
Regular water heater maintenance can go a long way toward preventing operating issues and damages.
A well-maintained water heater could last for years, saving you the trouble of spending extra for repairs or a replacement.
Other than extending the lifespan of your machine, regular maintenance can also help you save on energy costs.