Roofing takes a large percentage of the exterior beauty and functionality, depending on the architecture of the house.
So, it is safe to say there is always a roofing style and structure peculiar to your house's architecture.
When scouting for roofing materials, there are myriad roofs you'd meet in the market. What really matters is compatibility, beauty, durability, and strength.
Here are some types of roofs you probably have not heard about, that fit your taste. Also, see this best roofing Chula Vista company for all your roofing services.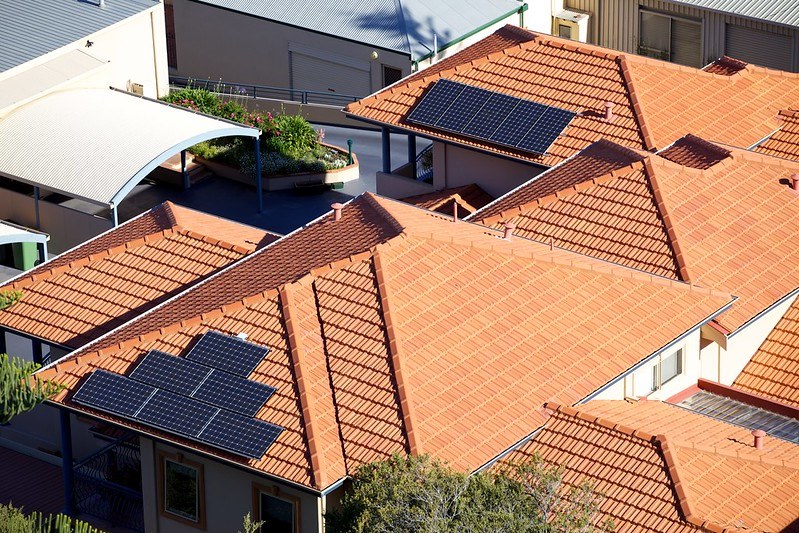 Gable Roof
A Gable roof is a triangular a penciled-shaped kind of roof. You'd probably drawn it when drawing a home back then in high school.
It is formed when two sides meet, and the base is directly facing the sky. It works well on simple home architecture.
It is highly affordable. It is also built to prevent rainwater and snow buildups.
Flat Roof
Flat roofs are cost-effective and simple. Just like the name, they are naturally flat, with a smooth surface resting atop the house.
An advantage of a flat roof is that the surface can be used for multiple purposes; it can be used for relaxation, meetings, water tank installation, solar panels and as well, a roof garden.
Curved Roof
Curved roofs are usually stylish. Although there are several materials for curved roofs, steel is commonly used.
It makes the exterior look quite modern and unique aesthetically; this explains why most simple house-owners prefer the roofing design.
As regards temperature, the structure makes it firm against sunlight penetration, hence you feel cooler.
Pyramid Hip Roof
Exactly like a pyramid, it has four slanted sides. The four slides meet at a junction, which serves as the tip of the roof.
It is usually strong because it lacks ridges [ridges tend to leak and get destroyed easily].
Also, the roof eaves attached to the pyramid hip roof are usually during summer to keep the house temperature cool.
---
Read Also:
---
Mansard Roof
Mansard sounds like a French word. Well, yeah! It is a French design. Quite complex and difficult to build.
Although it has similarities with the hip and gable roof, the Mansard roof has two slopes on each side.
The bottom side of the roof makes it possible for the pitch of the roof to create a surface, hence there is available space on the inside. It is usually costly, as it looks like a castle design.
Shed Roof
The shed roof looks like a flat roof; however, it has more pitch and additions. It is usually sloppy like a bus stop shed. Also, cost-effective and simple.
Gambrel Roof
It is used on barns, that's why it is usually called a barn or warehouse roof anyway. It is an asymmetrical two-sided design with two different slopes on each side.
Dormer Roof
A Dormer roof is an additional roof. It is placed on an existing roof slope. Usually, a window and a small roof.
Apart from the beauty, it adds to the house exterior, it adds natural sunlight to the headroom.
M-Shaped Roof
The M-shaped roof is a double-gable roof with two slopes. Those slopes meet in the middle of the corresponding slopes placed on each side. This design forms an M on the exterior.
Butterfly Roof
It sounds very beautiful and unique with the name. Although they are expensive in design and costs, it gives room for proper ventilation and light, and with the design, it captures rainwater and snow. It is designed with two