Cleaning your home can be a very annoying task, but you can't escape it. If you have a demanding job, you may get away by hiring a professional cleaner.
And in that case, I recommend Done Just Right, Inc. However, if you can't afford one, you have no option but to clean.
Hey, there's excellent news! You can clean your home quickly. What's more, you may not necessarily need new tools than the tools that you already own in the house.
Let's discuss twenty cleaning hacks and styles you can employ without wasting strength and time.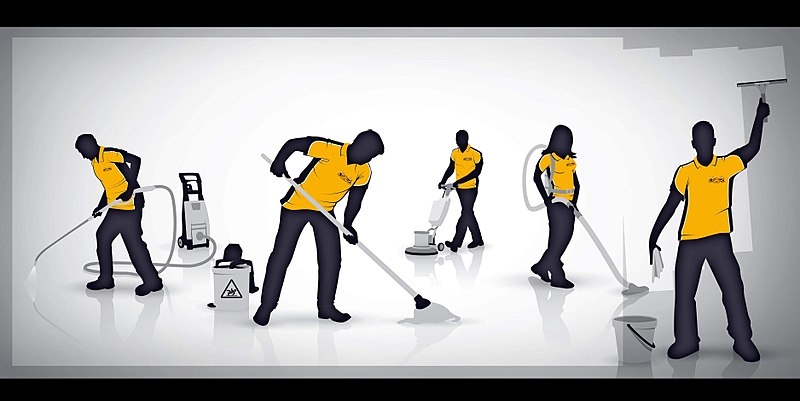 1. Clear Furniture Scratches with Olive Oil
It's normal for your chairs and other furniture to get scratches over time. However, with olive oil, you can cover these scratches.
All you need is a cotton cloth and olive oil. Pour some olive oil on the cloth and apply to the affected area. Clean the oil after about 60 minutes.
2. Clean Toilet with Essential Oils
If your toilet has ever given you issues, there's an easy style of cleaning up. For this process, you need to have lemon, baking soda, and essential oils.
Mix the baking soda with the essential oils and lemon, then put it in the toilet bowl. Wait for about thirty minutes; then, you can scrub and flush the toilet.
3. Clean your Pet's Hair
If you have pets, hair can get stuck in tight areas. All you need to clear this hair is a rubber glove. Rubber has some elastic properties that help bring out this dirt.
4. Use Baking Soda for your Mattress
Your mattress has lots of hidden dirt. To clean this dirt, you don't need more than baking soda and little vinegar.
Apply both the soda and vinegar on the surface. After that, leave for a few hours before you use your vacuum cleaner.
5. Clean Chopping Board with Lemon
For this process, all you have to do is clean the chopping board with lemon and salt.
6. Oven Cleaning with Baking Soda
You'll be saving a fortune when you use vinegar and baking soda to clean your oven.
7. Toilet Cleaning with Coca-Cola
It may seem funny, but Coca-Cola makes an excellent cleaning solution for your toilet. It's better than most chemical cleaners.
---
Read Also:
---
8. Use a Coffee Filter To Clean the Screen
Coffee filters have a unique way of cleaning dust. So, you can use it to clean your screens without leaving fibers.
9. Bathtub Cleaning with Salt
If you struggle with grime and dirt in your bathtub, you can clean easily with grape and salt. Once you apply it across your bathtub
10. Make your Iron Sparkle Again
When you mix baking soda and vinegar, you've got the magic mix to make your iron new again.
11. Clean Microwave with Lemon
You can make a lemon solution in your microwave and steam it. After that, you can use a clean cloth to clean the steam.
12. Give your Home a Pleasant Smell with Vinegar and Water
A good combination of vinegar and essential oil with a lovely scent will give you a pleasant smell.
13. Clean your Blinds with Socks
Cleaning your window blinds with socks and a vinegar-water solution gives an excellent result.
14. Clean Grease Stains with Baking Soda
You can clear some green stains when you mix vinegar and baking soda
15. Shower Cleaning with Vinegar
That old-looking shower can be as clean as new with a vinegar solution.
16. Use Lemon to Clean Limescale
Lemon naturally cleans limescale excellently well.
17. Clean More Materials with a Dishwasher
Of course, your dishwasher is primarily for dishes, but you can wash other materials like a brush and flip lips.
18. Create your Glass Cleaner
You don't need to buy a glass cleaner when you can make one. Once you mix clean water with a little essential oil and vinegar, you're good.
19. Clean Lime Water Stains with Shaving Cream
If you have a water stain on any surface, shaving cream is a great option to clean that surface.
20. Clean Carpet with Alcohol
For this process, you should apply the alcohol after you have blotted the stain out.