When purchasing or selling a house, it's essential to have all the information about the property in order to make a choice. This is where a licensed home inspector comes into play. With the help of a licensed inspector, buying a home becomes easier as one is able to get hold of the repair issues needed and the future concerns that may arise.
With their expertise and knowledge, home inspectors can provide a thorough inspection report that highlights any issues or concerns with the property. Furthermore, in New Jersey, it is highly advantageous to hire a home inspector for several reasons.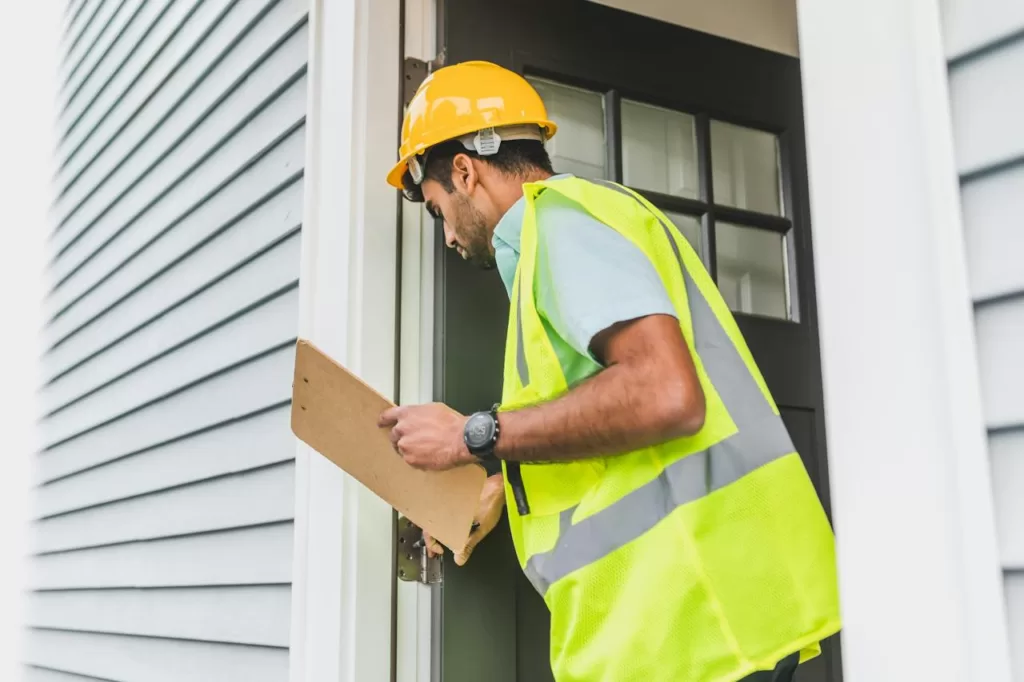 So, in case you are planning to buy a new home or resale property, try contacting a licensed inspector to get the best out of your investment.
Here are some of the primary reasons why hiring a home inspector in New Jersey is crucial;
1. Experience and Expertise;
A licensed home inspector in New Jersey undergoes extensive training and must meet specific requirements to obtain their license. They possess knowledge and experience in inspecting homes, enabling them to identify problems that may not be apparent to an untrained individual. This expertise is invaluable in helping both buyers and sellers make informed decisions about the property.
2. Comprehensive Inspection;
A licensed home inspector in New Jersey will conduct an examination of the property, meticulously assessing all systems and components. This includes scrutinizing the roof, foundation, electrical wiring, plumbing system, HVAC system, and more.
They will also evaluate the state of the property, looking for any indications of damage, water leakage, or potential safety risks. By conducting an inspection, they can offer an evaluation of the property's condition.
3. Impartial Evaluation;
Licensed home inspectors are professionals who have no stake in the inspection outcome. They provide an assessment of the property, giving you an evaluation of its condition.
This is especially important for buyers who may have an attachment to the property and might overlook issues. With a proper evaluation, buyers can make decisions based on facts rather than emotions.
---
Read Also :
---
4. Negotiating Advantage;
With the information provided by a home inspector, buyers gain leverage during the purchasing process. If significant issues are identified during the inspection, buyers can request repairs, replacements, or even a price reduction to account for fixes. This has the potential to save buyers thousands of dollars in renovation expenses.
5. Sellers Disclosure;
In New Jersey, sellers must provide a seller's disclosure that outlines any known problems with the property. However, not all sellers may be aware of existing issues.
By engaging the services of a licensed home inspector, potential buyers can obtain an assessment of the property, enabling them to make informed decisions and possibly uncover undisclosed issues.
6. Peace of Mind;
Purchasing a home is a commitment, and the last thing anyone wants is to discover hidden problems after finalizing the deal. By enlisting the expertise of a licensed home inspector in New Jersey, you can have peace of mind knowing that you have made a choice regarding the property. Their thorough inspection will ensure that you are aware of any concerns, allowing you to address them before completing the transaction.
7. Compliance with Standards;
Licensed home inspectors in New Jersey are obligated to adhere to standards set by organizations like the American Society of Home Inspectors (ASHI) or the International Association of Certified Home Inspectors (InterNACHI).
These standards guarantee that inspections are conducted professionally and meet industry benchmarks. By hiring a licensed home inspector, you can be confident that the inspection will be carried out according to established guidelines.
8. Insurance Coverage;
Licensed home inspectors in New Jersey are required to possess liability insurance coverage for their protection as well as their clients. This insurance policy offers an added layer of security for both buyers and sellers in case any problems occur after the inspection. It provides peace of mind knowing that you have protection in case unexpected situations arise.
Conclusion,
On a concluding note, it is crucial to hire a home inspector in New Jersey when buying or selling a property. Their expertise, thoroughness, and impartial evaluation provide information that helps buyers make decisions and negotiate effectively.
Moreover, a licensed home inspector ensures adherence to industry standards. Offers insurance coverage for added peace of mind. Therefore, before engaging in any real estate transaction in New Jersey, make sure to enlist the services of a licensed home inspector for a worry-free experience.