People resort to different methods to cope with anxiety and depression. Some of them go on vacations while others prefer using their hands to create different things.
For instance, woodworking is one of the hobbies that you can try when you're feeling down, as it clears your mind and gives you something to focus on other than your own thoughts.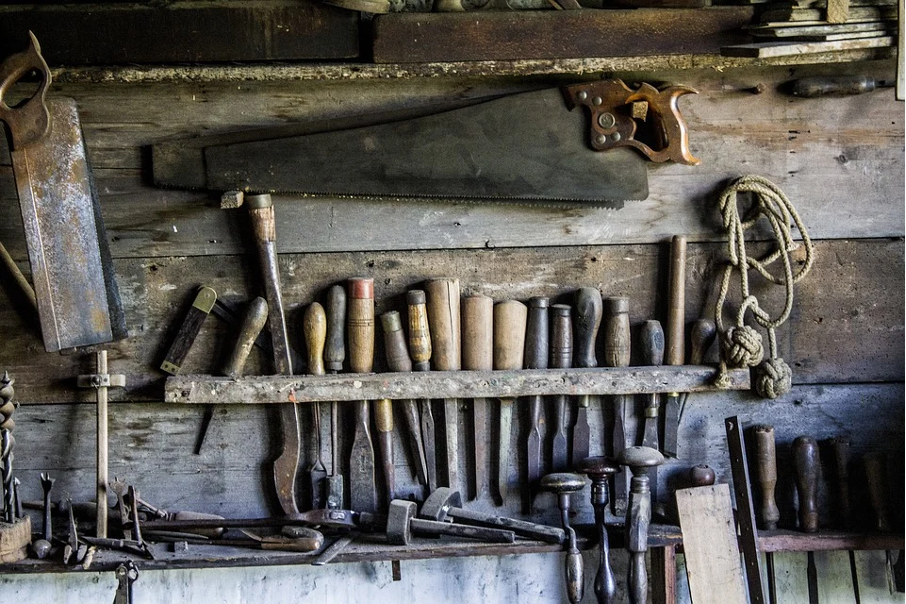 It is also a high-paying profession that plays a key role in the manufacturing industry. Whether you do it for a living or as a hobby, you need to know more about the tools you need to become a good craftsman. Here are some of the essential tools you'll want to invest in.
Different Saws
Any project starts with wooden pieces that are waiting to be cut and put together. However, to get different shapes and sizes out of a single slab of wood, you will have to start ripping or cross-cutting it, and you will need a reliable tool to help you do that.
One of the most common tools used is a saw, which has various types that are used for more than one task.
---
Read Also:
---
A Circular Saw
One of the most common saws used in woodwork is the circular saw, which is power-activated and can be used in woodworking as well as rough carpentry.
Circular saws are round and come with three types of blades: ripping, crosscutting, and combination blades. They are available in two different designs to fit all needs;  a direct-drive saw has a 90-degrees mounted blade, while a worm-drive saw has a blade that is placed ahead of the motor.
A Jigsaw
Another power-activated saw that you should get is a jigsaw. Jigsaws perform various types of cuts, such as straight, curved, or zigzag, which is why they were given that name.
They are also called saber saws and have revolving blades that move back and forth or up and down, which makes cutting wood into specific shapes a lot easier.
A Table Saw
A table saw is specifically designed to make cuts that cannot be done by other types. The blades are placed below the table, and they can be adjusted according to the degree of precision needed.
Table saws are great for beginners and they come in various types, such as cabinets, benchtops, and contractors table saws.
A Bandsaw
If you want a tool that combines the best of a circular and a saber saw, you may want to go for a bandsaw. It can cut through rough materials to make curved cuts with high precision.
The blades' teeth can be coarse for fast and deep cuts or smooth for slow, artistic cutting. They can also be wide to rip through the wood or thin to perform zigzag cuts effortlessly.
A Router Table
If you want to work on any project, you will need a workbench to perform all of the tasks that come with woodwork.
A router table can be the answer to your prayers, as it can help you build pretty much anything, from a huge cabinet to a small surfboard. However, it can be daunting to try and choose between all the different types and brands available.
That's why the woodworking gurus at https://toproutertables.com/ recommend reading reviews online to gain more insights about the advantages of different router tables. You should invest in a high-quality one that will last longer and allow you to cut into thick materials without requiring extra pressure or effort.
An Orbital Sander
Moving on to the finishing tools, an orbital sander is one of the most essential tools you need to have in your workshop or garage if you're serious about woodworking.
Orbital sanders are electric-powered and they come with sandpaper pads that revolve in a circular pattern, so you won't strain your arms while attempting to sand a piece of wood.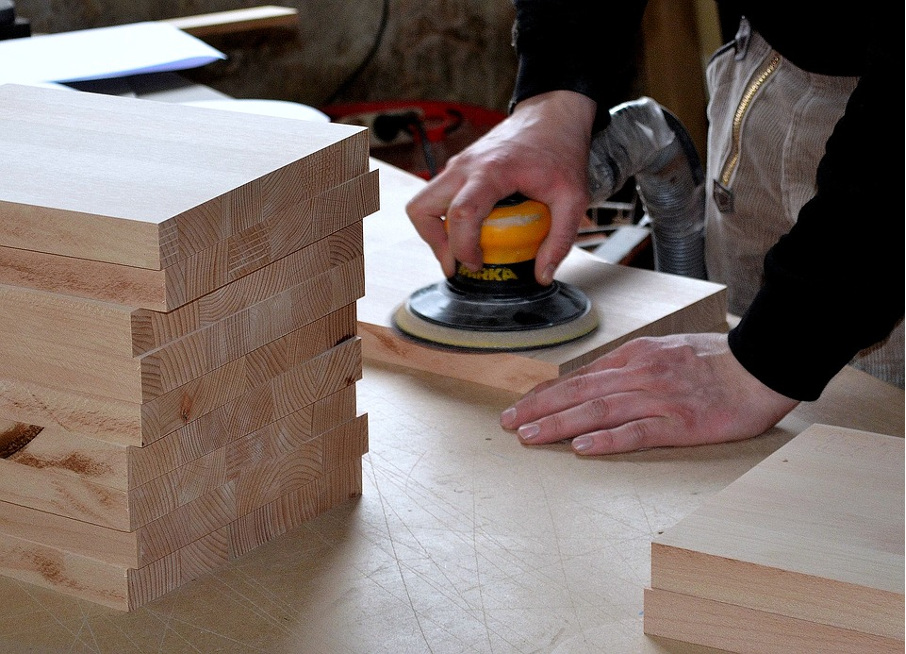 However, you need to be careful while buying one because regular sanders may leave some marks that are almost impossible to remove. That's why your best bet is to choose a reliable orbital sander that will leave the surface smooth without any marks.
Assembly Tools
After cutting and sanding the wood, you should have the appropriate tools to assemble all the pieces. For instance, you will need a hammer to pound, pry, and fasten nails.
Many beginners think that they can just get any hammer, but hammers come in different types that serve various purposes, depending on the task and the amount of force needed to perform it.
While it's true that woodworking requires some serious skills, the tools you use play an important role as well. You will need different equipment to cut, smoothen, and assemble pieces of wood together. It is important to understand the nature of the projects you plan on working on so you can purchase the necessary tools accordingly.
Woodworking tools come in different shapes and sizes to fit the needs of every woodworker, so make sure you choose the right ones from this list to develop and improve your skills.