A safe and comfortable bathroom is essential for everyone. The bathroom can be one of the most challenging areas in the house to navigate, and it can be especially dangerous for those with disabilities or limited mobility.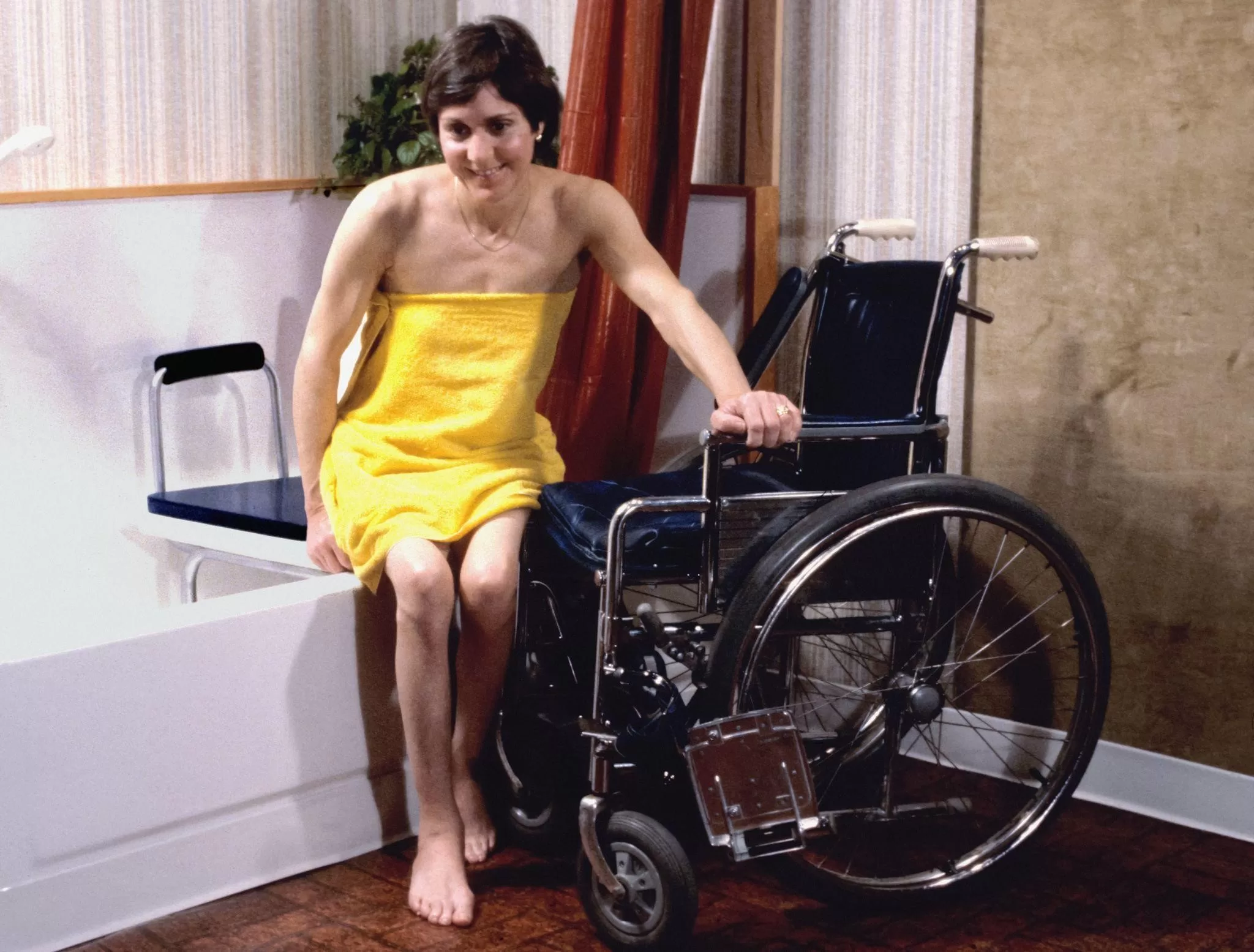 Fortunately, there are ways to remodel your bathroom to make it more accessible, functional, and comfortable for people with limited mobility, disabilities, or those who are aging in place.
Here are some tips on remodeling your bathroom for accessibility and comfort, highlighting the essential considerations you need to make to create a safe and convenient space.
Consider a Walk-In Shower
Unlike traditional showers that require a step or a high threshold, walk-in showers have a flat or low-profile entry, making them easy to access for those with mobility limitations or disabilities.
This design not only provides safety and convenience but can also be a stylish addition to your bathroom when done well, as it creates the impression that your bathroom is spacious and luxurious.
You can also customize a walk-in shower with other safety features like built-in seating, grab bars, and anti-slip flooring, making it a safe and comfortable bathing alternative for those with diverse needs.
Install a Handheld Showerhead
A hand-held shower provides greater flexibility and control than a fixed showerhead, allowing users to adjust the water flow and direction to suit their needs.
This feature can benefit individuals who need to shower while seated or those with a limited range of motion. Installing a hand-held shower is relatively simple, as all you need to do is add a shower head holder to the wall and attach the hand-held shower to the existing plumbing.
Handheld showerheads are also affordable and are easy to install yourself. Most, if not all, models come with detailed manuals, which come in handy when doing it yourself.
You can learn more about showerheads and other bathroom supplies if you're looking for value for your money and long-lasting bathroom supplies solutions.
---
Read Also:
---
Install a Bath Seat
A bath seat can offer a convenient and safe space to sit during a shower, reducing the risk of falls and providing much-needed support. When choosing a bath seat, it's crucial to select one that is sturdy, waterproof, and easy to clean.
It's also essential to make sure that the seat's height is suitable for the user's needs and that it's positioned in a way that allows easy access to shower controls and other bathroom amenities.
Adjust the Height of the Sink
By lowering the sink height, individuals can use the sink while seated or in a wheelchair, improving their ability to perform daily hygiene tasks independently.
You can accomplish this by either installing a new sink or modifying an existing one. Choosing a sink with a  touchless faucet can further increase accessibility and ease of use.
Install an Elevated Toilet Seat
Elevating the toilet seat can make it easier for users to sit and stand on the toilet, reducing the risk of falls and injuries. They can easily install one onto your existing toilet bowl or as part of a complete bathroom remodel.
It's important to choose a sturdy seat that's easy to clean and appropriate for the user's needs. You can also opt for elevated toilet seats with armrests or other support features, as they can provide additional safety and comfort.
Use Anti-Slip Flooring
Anti-slip flooring can help reduce the chances of slipping, tripping, and falling by providing better traction, even when the floor is wet. When selecting anti-slip flooring, it's important to consider the material's durability, ease of maintenance, and overall aesthetic appeal.
Some popular options include slip-resistant tiles, vinyl, and textured surfaces, which you can install over the existing flooring or as a part of a complete bathroom remodel. Remember to avoid glossy finishes, as they can be slippery when wet.
Consider Motion-Activated Lighting
Motion-activated lighting can help prevent accidents by automatically illuminating the bathroom when someone enters and turning it off when the person leaves. This feature can be particularly helpful for those who need to use the bathroom at night or who have limited mobility and need extra lighting for navigation.
Installing motion-activated lighting is relatively simple, and you can easily do it yourself by replacing the existing light fixture or installing motion sensors on the walls or ceiling. Consider choosing energy-efficient LED bulbs, as they can reduce energy costs and provide long-lasting illumination.
Install Lever-Style Faucet Handles
Lever handles are easier to use than traditional knob-style handles and require less hand strength and dexterity, making them an ideal choice for those with arthritis or other hand and wrist conditions.
You can install lever-style faucet handles instead of traditional knobs in both the sink and shower faucets. They come in various sizes, shapes, and finishes to match your bathroom's aesthetic.
Consider choosing a lever handle with a single lever design, as it can further increase ease of use and reduce the risk of scalding.
Install Grab Bars
Grab bars offer support and increase stability when entering or exiting the shower, toilet, or bathtub, reducing the risk of slipping or falling. When remodeling, consider placing these bars strategically at appropriate heights to provide the user with maximum support and ease of use.
Grab bars come in various styles and finishes, making it easy to match them with your bathroom's décor while ensuring safety and comfort for everyone who uses the space.
Offer Adequate Space
Providing ample space is essential to accommodate mobility aids such as wheelchairs, walkers, and crutches, as well as to ensure safe and easy movement within the bathroom.
When planning your bathroom remodel, you must consider the dimensions of the space and make adjustments to the layout, such as relocating fixtures or widening doorways, to create a more accessible and functional environment.
Additionally, allow enough space around the toilet, sink, and shower or bath to increase safety and comfort for users. Ensuring adequate space is essential for a comfortable bathroom that can meet the needs of everyone who uses it, regardless of their mobility or ability level.
Designing a safe bathroom that is accessible is an important consideration for anyone looking to create a comfortable and functional living space. Consider incorporating grab bars, walk-in showers, and adjustable sink heights.
You should also install hand-held showerheads, elevated toilet seats, motion-activated lighting, and lever-style faucet handles to achieve a complete and aesthetically pleasing remodeling exercise.