A bathroom is the second most important room in your home. Since you spend quite some time there, why not make it look good?
Giving your space a makeover is always worth it. Not only does it enhance the overall appearance, but it also adds value to your property.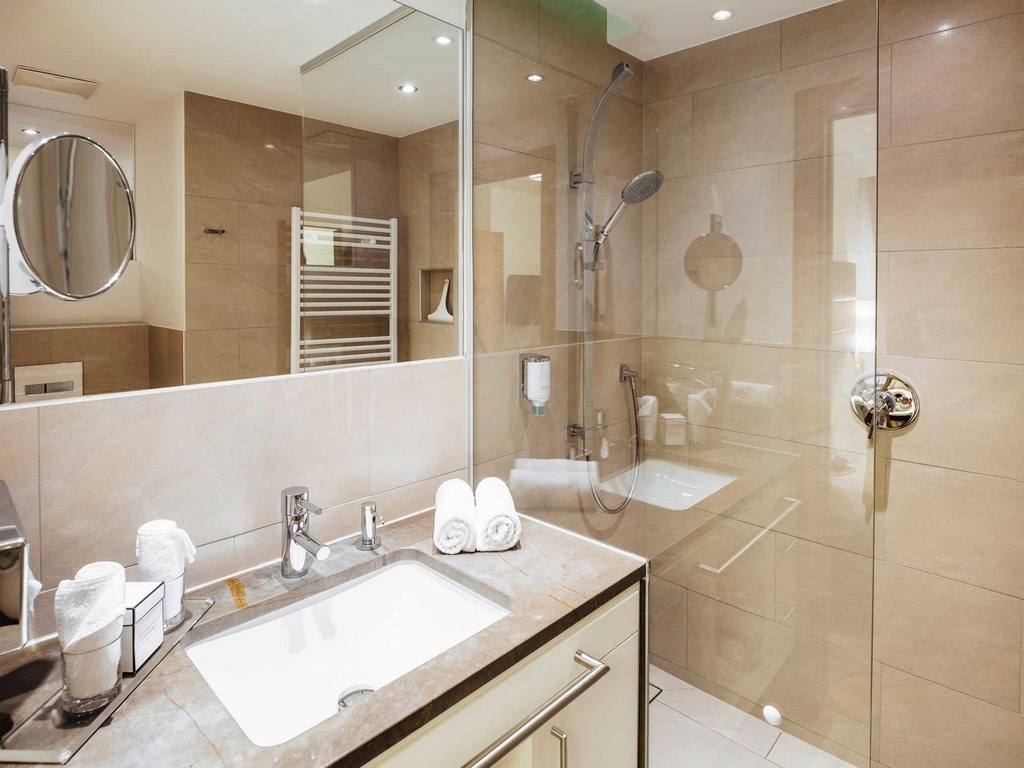 Indeed, a bathroom renovation requires a lot of research and planning, but it doesn't require a big budget to pull it off. Yes, it is possible to give your bathroom a luxe touch even if you are low on budget.
With that said, let's discuss some of the best bathroom renovation tips to make it look more expensive. So, let's get started:
1. Remove All the Clutter
This is one of the easiest things you can do to give your bathroom a makeover. Decluttering your space can do wonders for your bathroom and you might discover new storage space which you have never discovered before.
When upgrading a small bathroom, remove all the unnecessary items like empty bottles, unused body wash, hair accessories, decor items, etc. Once you are done decluttering, it's time to give your bathroom a deep cleaning. Make sure you don't miss out on anything that may give your bathroom a messy look.
2. Use Dimmable Lights
Instead of having bright lights in your bathroom, consider replacing them with dimmable lights. These dimmable lights create a calming atmosphere and make you feel relaxed. You can easily install a dimmer switch and set the mood as per your preference.
As compared with other lighting options, dimmable lights are more durable and long-lasting. Also, these lights can cut down the electricity bill as they are energy-efficient. It can help you save 98% more energy and up to 10% off your energy bill.
---
Read Also:
---
3. Add Some Storage Space
When planning a bathroom renovation, you can't afford to miss out on adding storage space. Think about organizing your bathroom in a way so that you can put your makeup items, toiletries, and linens organized. With the right storage planning, even a small bathroom can give you a luxurious feel.
However, the best storage option is adding open shelves to your space. It's one of the best options if you already have some built-in wall unused space.
4. How About Hanging a Wall Art?
Who loves the bare walls in a room? None, maybe. Hanging wall art in a bathroom is one of the best ways to say goodbye to bare walls. You can hang some photographs, prints, and other images that are professionally framed with a sealed back.
In a bathroom, it is safe to hang canvas prints because they have a special coating that has the potential to combat moisture.
5. Replace Your Showerhead
Replacing the accessories like faucets and bathtubs can instantly uplift the appearance of your bathroom – and the showerhead is no exception. It will give you another level of bath experience.
However, it doesn't mean investing in an expensive showerhead. A simple and comparatively cheap showerhead would work.
Wrapping Up
Like other rooms in your space, your bathroom also deserves your attention. When it comes to renovating a bathroom, the opportunities are endless!
Try experimenting with the tips mentioned above to give your bathroom a luxurious touch on a budget.