Moving to a new home can be fun and exciting, especially if you are relocating to a new city.
However, working on everything you need to accomplish before moving day can be overwhelming, especially when you have to do everything on your own. Moving can be stressful no matter how much you prepare for it, but there are several ways you can reduce the stress and maintain a positive outlook toward this big change in your life.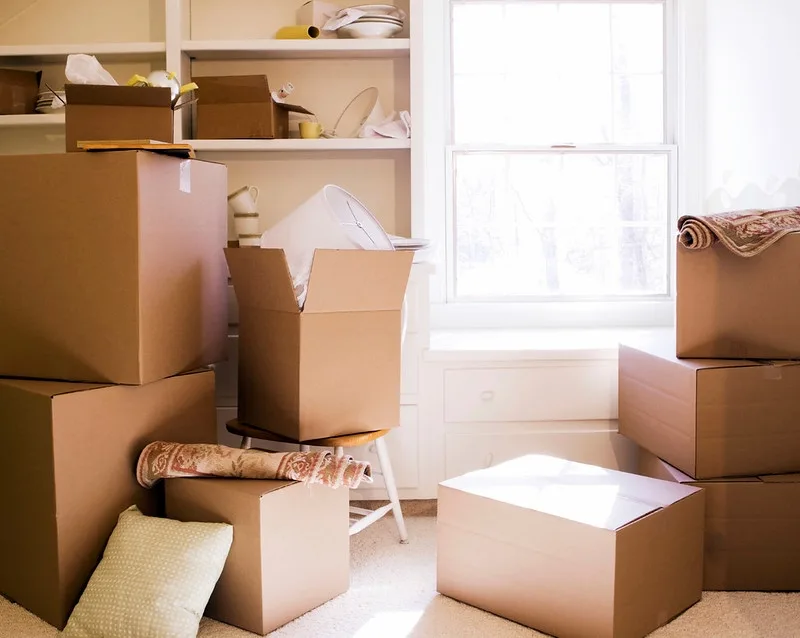 When moving to a new home, you may find yourself going through a roller coaster of emotions. Starting a new life in a new city can be exciting, as it creates opportunities for new adventures.
However, there are changes and adjustments you must make to adapt to your new environment. Aside from these changes, you also need to prepare your belongings and other requirements for the move.
Why is Moving Stressful?
Change
Moving to a new home means changing your location and the layout of your home. In some cases, it also means changing your job and making new friends. Depending on how far you're moving, you may also need to adapt or learn the culture in your new community.
Even good changes like this can make you anxious whether it's your first time moving or you've moved multiple times. If you are relocating with your children, you also need to make extra effort to help them cope with these changes.
Time
The moving process requires a lot of time. Whether you're moving across the street, to another state, or overseas preparing yourself, the requirements, and your belongings for the move can be time-consuming.
Even as you arrive in your new home, adjusting your routine and getting used to the new place will take some time, especially if there is a huge difference between our new and old environments. In most cases, you may need to put a lot of things on hold whilst sorting everything for your move.
Cost
One of the most stressful factors in a big move is the cost of moving to a new home. Whilst moving on your own is always an option you may look into, there are other expenses that you need to consider including the cost of hiring removalists Queensland, packing materials, moving vehicle, and new furniture of materials for your new home.
If your move requires items to be stored, you may need to allocate an extra budget for the storage cost. Depending on the size of your vehicle, it may be used to relocate most of your belongings. However, if you are taking your furniture, you may need to rent a larger vehicle.
---
Read Also:
---
How to Reduce Stress When Moving?
Whilst experiencing stress during a move is almost inevitable, there are certain things that you can do to reduce the stress.  Do your research Doing your research about your new neighborhood will help you manage your expectations upon arriving in your new location.
Aside from looking at moving guides that will make the moving process more convenient for you, you may also start looking into places you can visit and activities that you can do in your new location. This will help you visualize what your new life will be like, allowing you to adapt and adjust easily.
Plan the Move and Create a Checklist
Creating a detailed moving plan may sound like a lot of work but it can help you navigate the moving process more efficiently.
Even if you are hiring the best interstate removalist to pack and move your belongings, you still need to plan the other things that you have to accomplish before your scheduled uplift. For example, the paperwork and other requirements you have to submit to the proper authority, especially if you are moving interstate.
If you are moving on your own (with the help of family or friends) you may need to create a more detailed moving plan to make sure that you will be able to relocate all your belongings without delay.
To help navigate easier, you may create a moving checklist that includes the tasks you need to accomplish and an inventory of the items you must pack or prepare for the move. You may also use the checklist to delegate tasks amongst family and friends who will be helping you with your move.
Declutter
Decluttering before you move to a new home is not always required, but it can help a lot in reducing the things you have to pack and relocate.
Even if you don't have much time to thoroughly sort through your belongings and get rid of items you won't be needing in your new home, making an effort to reduce the items you pack can already help lower the number of packing materials you will need, as well as maximize the space in your container for more important items.
If you can't declutter before the move, prioritize packing the valuables and other important items that you will need and use in your new home. If you ever run out of space for other items, you won't feel too bad about leaving them behind or having them delivered to your new home at a later date.
Start as Early as Possible
Whether it's a small or big move, it's crucial to start with the preparation as soon as possible. Planning every detail of the move is not always a guarantee that you will not encounter any hurdles during your move. You may even encounter challenges that might cause delays in your schedule.
To minimize delays, avoid procrastinating and start with the move-related tasks as early as you can. If you have limited time before your scheduled move, get as many tasks done whenever you can. This way, you can ensure that you will finish some requirements of the move before the day ends.
Seek or Accept Help
If you're doing a big move, it's always best to ask for help, especially if you have heavy appliances and bulky furniture. If your moving budget will not allow you to hire a professional moving interstate removalist, you may ask your family and friend to help.
A DIY move will be more challenging, especially when you have to do everything alone. If this is the case, start working on the preparations as early as you can and leave the packing and moving of heavy and bulky items for when you have someone to assist you.
No matter the size of your move, an extra pair of hands to help you with your moving requirements is often a big help, especially in reducing your stress level.