Moving can be stressful enough as it is. As you might guess, dealing with an interstate move only gets worse.
Luckily, there are certain things that you can do in order to make your interstate move much less stressful. In this article, we will be going over some of the top tips to pack your household goods safely for this type of move.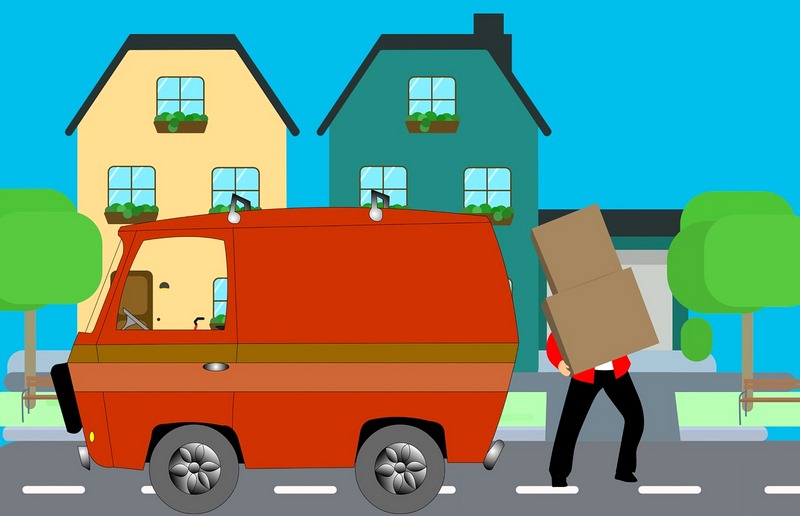 Top Tips to Pack Your Household Goods for an Interstate Move
---
Read Also:
---
Plan Accordingly
One of the top things that you can do to effectively minimise the stress involved with your move is to plan accordingly. Not only do you want to make careful preparations by hiring professional interstate movers, but you should be planning out when you will be moving exactly.
By having these preparations taken care of in advance, you should be able to execute your move with much less stress.
Hiring professional movers can really help you minimise the total amount of stress that you have to deal with throughout the entire moving process because they will know exactly what needs to be done and how to do it.
When you are in the process of hiring professional movers, you want to be sure that they are reputable and experienced.
Take Inventory
When you are looking to move interstate, one of the best things that you can do is come up with a thorough and detailed inventory of everything that you are bringing along with you.
This is a very critical tip that you should utilise when you are looking to make such a big move because you don't want to approach moving day without any idea on what you are taking with you and what you are leaving behind.
By taking inventory long in advance, you should be able to maximise the chances of being able to avoid forgetting anything that you should be taking along with you.
Get the Right Materials
In order to ensure that your goods are being shipped with adequate protection, you want to buy the right materials that are needed to secure your goods in transport. Depending on what you are going to be moving, you should be getting adequate packing materials.
You want to pack all of your fragile goods beforehand. You want to utilise cushioning materials which will help to provide shock absorption and write down where everything is on the boxes so you are able to recognise which boxes need careful attention.
Another good thing that you could do to minimise the chances of breaking anything valuable would be to get fragile stickers that you can place on the boxes which can minimise the chances that you end up getting anything damaged during transit.
Start Early
When you are looking to pack for your move, the earlier you are able to get started, the better. By starting as early as possible, you are going to be able to avoid the frantic rush that typically occurs right before your move.
By doing everything ahead of time, it is going to allow you to pack everything carefully and deliberately which can help you avoid making any costly mistakes along the way.
Stick to One Room
One of the keys that you can utilise when you are packing to ensure that everything goes as smoothly as possible is by sticking to individual rooms when you are packing everything.
By sticking to a packing routine which has you going from room to room, it will allow you to avoid the hassle of having to figure out where everything is when it is time to unpack.
This is also going to allow you to better account for what is in each box which can keep your things from breaking along the way. You want to organise everything on a room by room basis to make things much simpler.
Keep Valuables Close By
If you are going to be moving with all of your valuables, you will want to try to keep some of the smaller valuables nearby. By keeping them close to you, it is going to give you the peace of mind that you might need to get through your move with minimal stress.
Along with being able to improve your stress levels during the move, it will enable you to keep them as safe as possible throughout the move because you will be handling them and keeping your eyes on them at all times.
More Is Better
When you are moving, more is always better. You want to use thick boxes, high-quality bubble wrap, and more. By using all of the right packing materials in sufficient quantity, you should be able to protect everything that you are moving without an issue.
Mark Essentials
You should be placing all of your essentials in a marked box that you are able to identify easily. These should include everything that you will need quick access to as soon as you arrive at your new home.
Therefore, you want to mark the box as an essentials box or simply use a box that is easily identifiable when you are packing.
Box Contents
As mentioned above, you should be looking to label everything when you are trying to get a move done as efficiently as possible.
While labelling the box with its contents will surely take up a lot of your time, it is going to end up saving you a lot of time when it comes down to not only figuring out if you have everything prior to the actual move but also during the unpacking process.
Insurance
You want to try to get insurance or hire a mover that is willing and able to provide you with insurance for the move. That way, you will be able to get the move taken care of without having to stress about whether or not your expensive items are going to get damaged along the way.
By following the many tips above, you should be able to better handle your interstate move. You want to utilise a lot of the packing tips above to make your entire move much easier and much less stressful.