People are often looking for advice regarding their homes so that they can save money.
This may include getting DIY tips to help them prepare for house parties or the latest guidance on reducing their energy bills.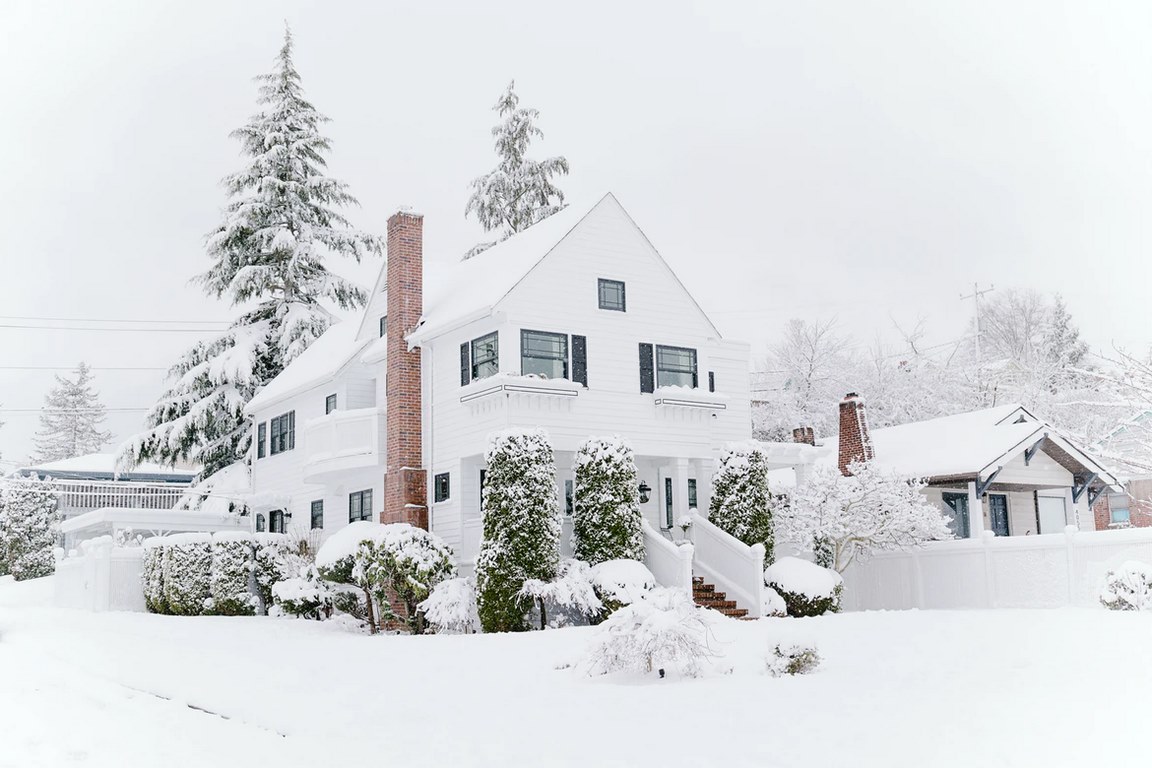 It may be that you are seeking new ways to save money on your heating costs, and even more so now that winter is fast approaching.
If this is something you are interested in, read on because this article will give you 6 handy tips to consider.
1.  Upgrade Your Doors and Windows
If the seals around your windows and doors are perishing, you'll be letting in unwanted drafts and turning up you're heating to compensate. While windows can be a huge source of heat loss, replacing them with energy-efficient versions is a great way to save money.
You might also want to consider adding some weather stripping (draft guards) around your existing windows and doors and caulking the outsides for an even more effective seal.
With a current population of around 1,680,669 people, Glasgow is full of residential and commercial buildings. If you need experienced Double Glazing installers in Glasgow you may be able to access 5 years of interest-free repayments, 0% APR, and zero deposits on your purchases.
Whether it's windows, doors, or conservatories, you can have energy-efficient installations that benefit the environment and increase your home's curb appeal.
2.  Install a Programmable Thermostat
This is an electronic device with a timer that enables users to efficiently control their home temperature settings from one central location. It allows homeowners to program their heating system in advance, based on the time of day, occupancy schedules, and weather forecasts.
It can also be set to operate during the most energy-efficient times of the day, resulting in lower costs. You should review your heat schedule, and set the thermostat to turn on about an hour before you wake up, or when you plan to come home from work.
If everyone is going to be away for several days, consider turning it down or even shutting it off. Some of the significant benefits of installing a programmable thermostat are:
keeping the house at an optimal temperature whilst saving energy
easy setup and programming process
affordability compared to other solutions
the ability to make adjustments by using a downloadable app on your smartphone
the ability to make changes from anywhere
---
Read Also:
---
3.  Insulate Your Home
As mentioned before, ensure all gaps around doors and windows are sealed shut using weatherproof tape or rubber seals. Use insulating blinds during the winter months to prevent heat loss in these areas.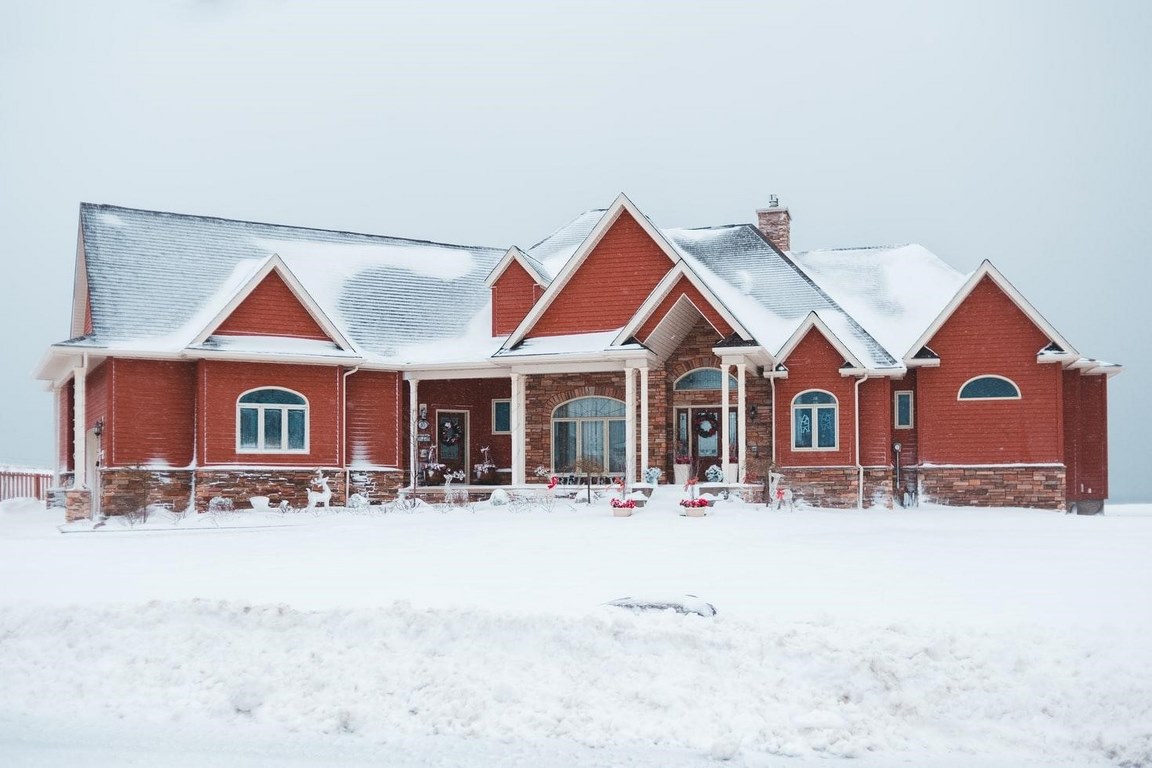 Check if there is any insulation missing in the attic or walls to ensure maximum warmth throughout your property. If necessary, look into such things as fiberglass rolls and spray foam insulation.
Consider insulating your pipes and buying a boiler jacket, and fill up any cracks or holes that could cause drafts.
4.  Manage Your Rooms Well
Close the doors on your unused rooms, especially those without access to sunlight such as bathrooms, spare bedrooms, etc. This allows you to keep your heating costs lower since most of your house will not require the same amount of heat.
For instance, there's no need to keep a bedroom warm if no one is sleeping in it, so switch the radiators off. If it's a cold room and you leave the doors open, the rest of your home will suffer.
Open your curtains and windows when it's sunny during the day because sunshine is free and it can help heat your home. Close your curtains at night because this can help keep your house warmer for longer.
If you decide to turn down your heating temperature by 5 degrees you may not notice much difference in terms of comfort. Having said that, these small money savings will soon add up.
It's healthier to put on a sweater than to turn up your thermostat and have the home as warm as a greenhouse! If you reduce the room temperature, wearing extra layers will help you conserve heat and stay comfortable.
Blankets can also be very helpful in this case, and some extra bedding may be a great idea at night to help compensate for the loss of warmth.
5.  Install a New Heating System
This is obviously an expensive option, but it could save money in the long run. This especially applies if your current equipment is old and inefficient.
By installing a more modern system, your boiler won't have to work as hard when it tries to keep your home warm.
Using low-cost heating oil instead of electricity could end up saving you money in the long term. In addition, natural gas is often cheaper than other forms of power and it's readily available.
Some key benefits of upgrading your heating system include:
Lower energy bills
Improved indoor air quality because of a more efficient system
A quieter heating experiences
Reducing greenhouse gas emissions
Modern water boilers last longer and offer improved performance
You'll spend less money on things like repairs or replacement parts
6.  Install Solar Panels
Solar panels convert sunlight into electrical energy. This has been used by many homeowners all over the world as it works off solar energy and doesn't require any other power source.
There are many benefits, including reducing your monthly bills due to lower electricity usage or being able to sell surplus electricity back onto the grid for credits towards future use.
It's wise when choosing solar panels to go for companies who can do the installation and also provide ongoing maintenance. This way, if there are any problems with the solar energy system, they will be able to come and fix it.
These aren't all the options when it comes to saving money on your home energy this winter season. Having said that, there are certainly some great ideas that are worth exploring in greater detail.
By making some changes, your home may become cozier than ever before, and there may be more money in the bank to spend on other things as a result.