Moving into a new home marks a new chapter for each and every person. It is an important milestone that should be remembered for the rest of our lives. Shifting into a new home has quite a lot of hassle that one needs to deal with, such as signing all documents, finishing escrow, paying off mortgages, and much more.
It is vital that you get exactly what you're looking for if you are putting so much work into it. Your house also gives off your first impression which is why you should decorate it exactly the way you want to. You might think of hiring a professional designer so that everything in your house compliments each other.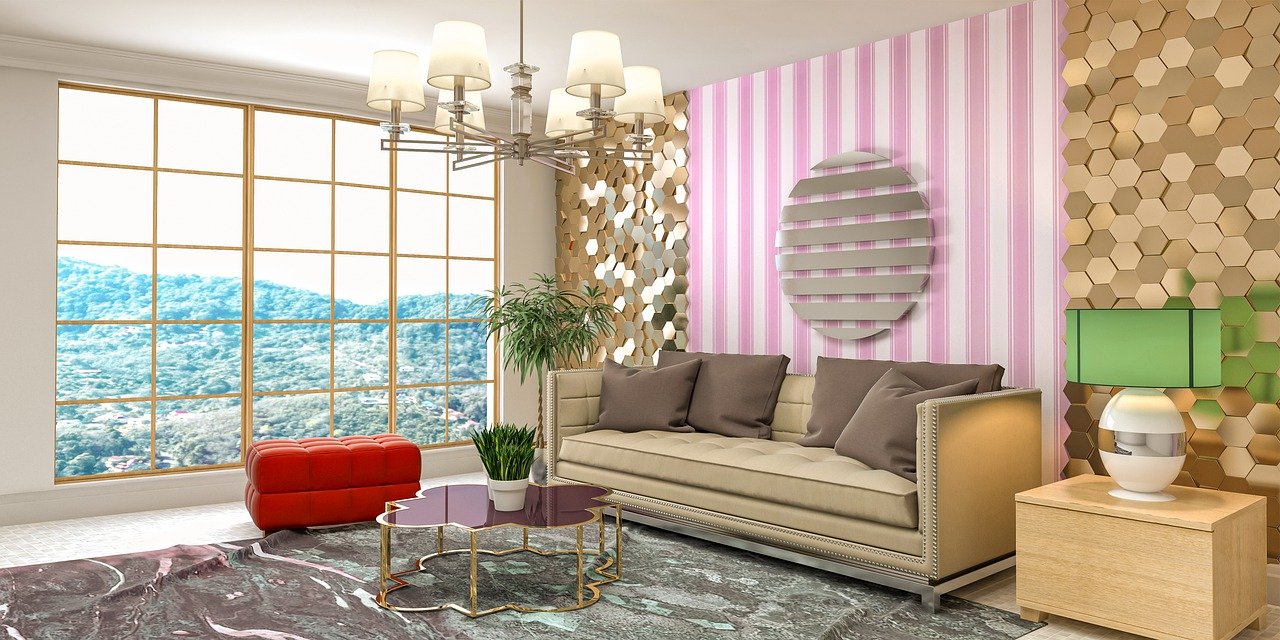 Getting a designer would be quite a luxury. They tend to be quite expensive. It might be a bit more work when you decide to decorate your own house, but it will definitely be worth it. There are many ways to decorate your home by yourself, but it is important to have a plan in place.
Allocate a budget for each room so that you do not go overboard, and always leave extra cash in case you do not get the exact items that you want. We have talked to some expert designers and decorators for tips on how to decorate your home by yourself.
Figure Out Your Style
There are quite a few styles that you can choose for your home's interior. This is actually one of the most important steps to take while decorating your home. Try using a style that will complement the exterior of your house. For example, a house that has a ranch-style will go quite well with dark wood pieces and clean-lined furniture. The most common decor styles are;
Transitional
Most styles are complemented by transitional decor. This look is a combination of traditional and modern styles. It is actually perfect for updating certain homes that are old in style such as a Victorian house.
You can use dark woods, stone, earthy colors, olive greens, and even sages as accent colors. Ornaments would have softer and curvier lines while your furniture would be fairly streamlined.
---
Read Also:
---
Modern
If you love clean lines, modern decor is the way to go. Earthy tones and wood complement these clean straight lines. You can use mid-century modern elements and sofas for decor. Homes that have been constructed after the 1950s go really well with modern decor.
Contemporary
If you are aiming for a minimalist design, be sure to look up contemporary styles of decoration. Very few pieces will be used in each room. Your color selection would mostly comprise grey, black, or white, with a few pop of colors here and there. This is good for modern spaces and for highlighting features such as huge windows.
Farmhouse
Designers like Joanna Gaines have made farmhouse styles quite popular. These exude comfort and whimsy to your house. Try picking up cozy and practical pieces in order to decorate your home in this style. Also, look for some vintage wood pieces to bring everything together.
Decorate Your Walls
Decorating your walls will make all the difference in the world. This can make a bland room look exhilarating. It can also help refresh your space and turn it around completely. If you wish for your house to look more modern, you can look for contemporary art for sale to put up on your walls.
You can even curate a gallery wall for people to look at in wonder. You can also go one step ahead and incorporate an accent wall into your house. Wall decor by itself looks quite great. Go for quirky items to hand such as plates, mirrors, fabric, or even shelving.
Decorate Room by Room
Sure, you want everything in your house to give a cohesive outlook, but it can be quite overwhelming if you do not categorize your decor room by room. Prioritize what rooms are most vital and start decorating there. You can start with your bedroom or even the living room.
Planning each room separately will also give you an idea about what kind of vibe each room is giving out. It is not important to match all the rooms in your house. If you want a modern room but a transitional living room, go for it! There is no harm in doing this as long as you add one element that unifies each room, such as the wall color.
Start with Bigger Pieces in Each Room
After you have decided which room you should start with, take the same concept and start finding the biggest pieces in each room. For example, the bed would be the centerpiece in the master bedroom. This piece would usually be the most expensive or the most important and practical thing in the room.
You should get a piece that you love and work your way down from there. Start with the dining table and chairs in your living room and try to get pieces that compliment their style.
Use Experts to Your Advantage
There are quite a few stores that offer well-priced or even free design services to their customers. You can even ask for help from design professionals working at the store when you go there to pick up a few pieces of decor for your house. Their advice can be quite beneficial for you as it can help you save a lot of effort and money.
Layer Things Over Time
You do not have to be all over the place in one go. You can easily try to layer items in your house over time. A minimalistic design for a while wouldn't hurt and would be quite easy on your pocket as well. Get your essentials before getting random decor pieces in order to make your house functional. You will get to know the layout of your home over time, and will also understand what would fit best in there.
It is important to understand how easy it is to decorate your house from scratch by yourself with just a good plan. Use these pointers to help you design the perfect home.