In a perfect situation, you may have enough time to look for a new place, pack all your belongings, and quickly move.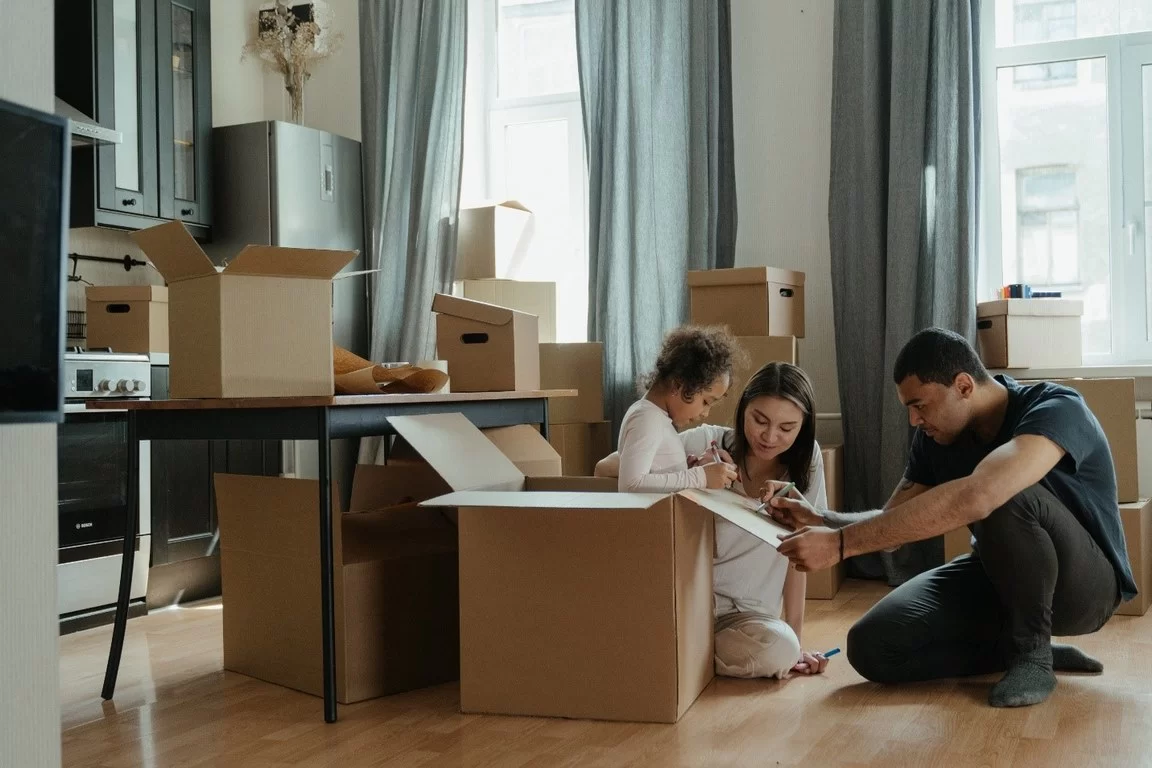 You can easily move into your new home in approximately three to four weeks. But, there can be unpredictable scenarios where you might have to move within a week. The moving process is not just about packing everything and hiring a moving company.
It's about making sure everything is safely packed and doesn't get damaged during transit. There are also situations where you might have had a lot of time to prepare for the move. But, you procrastinated and delayed the packing and moving process. Whatever the case, here are seven ways to move into your new space faster and easier.
1. Create a Moving Checklist
Thinking about moving can make you feel stressed and overwhelmed. Yes, you would move eventually but to speed up the process and make it less stressful, create a checklist. This checklist should include everything that needs to get done before you settle into your new home.
From all the belongings you need to any subscriptions or utility services you may have to cancel before moving out, include everything in that last. If you are moving with kids and pets, make sure the new place is pet- and kid-proof. You might want to enlist everything due for the new home, like electrical wiring, plumbing, and installing new security locks.
---
Read Also:
---
2. Prepare for the Move
Once you have created a moving checklist, start looking for ways to move. If you're moving in a hurry, a storage unit might be the best option to store everything before the new space is ready for a move-in. For instance, if you're moving to Lawrence, Kansas, google "storage units Lawrence ks" and you will come across Cornerstone Storage.
They provide secure storage units when you don't have a place to move into and your lease is up. Once you have figured that out, start looking for ways to move into the unit or your new place. You can hire a moving company or ask friends and family to assist you with the process.
This depends on whether you need professional help or not. If there are a lot of bulky items, maybe let the moving company handle the packing and transport. If hiring a moving company is out of your budget, you can rent a truck and shift everything yourself. Get quotes from multiple rentals to book the cheapest and best option.
3. Get Packing Supplies
Getting packing supplies should be at the top of your moving checklist. Depending on your items, you may want specific packing supplies like bubble wrap for fragile items. But overall, every move needs a few basic supplies like cardboard boxes, heavy-duty duct tape, and packing paper.
Use items like thick and fuzzy socks for packing delicate and fragile items and towels and blankets to layer crockery in between. A good tip to keep jewelry from tangling during the move is to place it in rubber gloves.
To save time, you can create a packing station where all the packing supplies are laid out in your home. Use that space to pack everything in boxes, tape them, and roll them into the moving truck.
4. Pack Now, Organize Later
When packing in a hurry, don't waste time organizing everything according to the room or category it belongs to. Your goal is to pack everything in your current home to quickly move it into the new one. Instead of itemizing everything, just put everything where it fits.
For example, if you have to pack board games with crockery, just do it, though make sure fragile items are packed safely. Also, don't waste time labeling every box or storage item if you feel that takes up a lot of time.
You can also save time by packing items as they are. For example, for clothes hanging in the closet, use a garbage bag to wrap around them and tie the strings where the hangers are. This keeps your clothes intact and saves time when moving.
All you have to do in your new place is remove the garbage bag and hang the clothes they are in. Similarly, instead of taking out everything from your drawers and packing them separately, just pack and tape your drawers so they don't open during the move.
5. Keep your Essentials Separate
When packing your belongings for a move, make sure to put aside your essential items in a separate bag or location. This includes the prized possessions you cannot afford to lose during the moving chaos or essentials like toothpaste and medicines.
You also want to ensure important documents, a few changes of clothes and essential electronics are put aside. Keeping your essentials separate ensures you won't accidentally place them in a cardboard box that you won't have access to for some time. It's easy to lose your essential items when moving in a hurry.
6. Don't Pack Things You Don't Need
A key to moving into your new home is to get rid of belongings you won't be needing in the new house. Get rid of old clothes, expired medicines, and broken furniture before you start packing for the new home. Not only does last-minute packing and moving become a breeze, but it decreases the load that you will be carrying into the new space.
The key here is to think practically. Don't let your sentiments get in the way of packing. Spend some time going around the house, inspecting everything that needs replacement or can be donated.
Make separate piles for trash, donations, and resale. You may come across items in perfect shape that don't fit your new space's aesthetic. Get rid of those items by reselling them to declutter and make extra cash for spending on your new home.
7. Don't be Afraid to Ask For Help
Whether you live alone or have a small family, moving doesn't have to be a solo project. You can and should ask for help when you need it. Ask your friends and family if they are willing to lend a helping hand.
Of course, you can hire helpers to pack and move your stuff, but that can be way out of budget, and supervising them is another job. Whether you need help with packing and moving or rearranging everything in your new home, don't shy away from asking for help.
Packing your belongings is a time-consuming and sometimes stressful task. Ask for help when you need to, and show appreciation for your friends and family by treating them to a meal or hosting them in your new home.
Conclusion
Moving is an exhausting and frustrating process. If you are in a time crunch, it's better to plan your move strategically than to go all in without a plan or direction.
If you don't think you can handle the packing and moving process on your own, hire movers or ask friends and family for help. It is exhausting to pack your life up and move into a new space, especially with a job or a family to look after. But these tips will make your move and transit swift and more manageable.