Moving your household items from one place to another is a stressful event. Whether it is a local move or a long-distance move, many things are involved when moving.
And when you are occupied with so many responsibilities, you might forget to take care of yourself. But to minimize the stress associated with moving, you need to know how you can reduce the stress.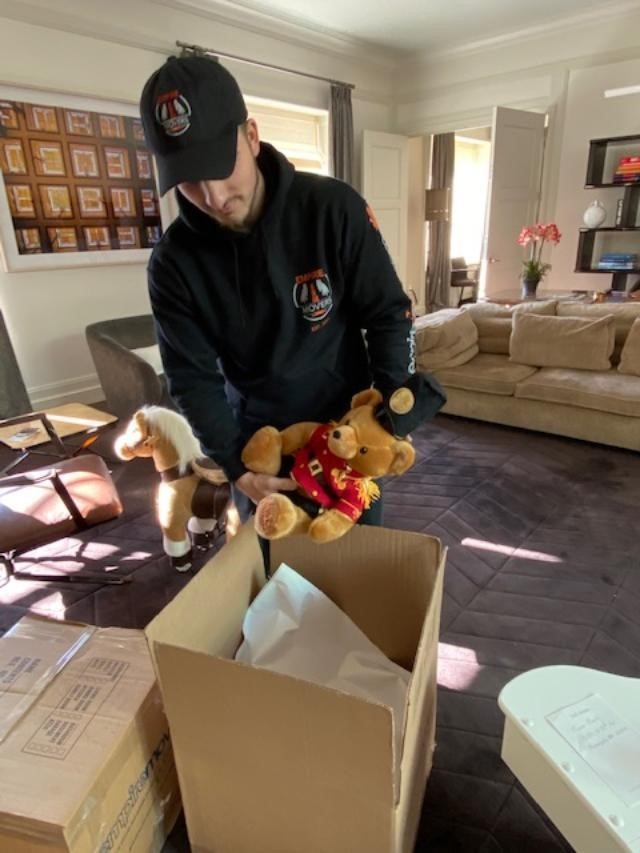 For instance, if you hire a professional moving company such as NYC movers to help you relocate, they will handle all the significant tasks.
This means you will manage to reduce the packing and moving stress. Moreover, they will help you save time and money. But if it is a DIY move, you can do a few things to make the process stress-free. Here are seven tips on reducing stress when moving your household items.
How to Reduce Stress When Moving
1. Get Organized
One way to ensure you are not overpowered by moving stress is by being organized. Sorting out your items will help you know what you need to take and leave out.
Hence, this is the best time to declutter. You need to eliminate items you no longer need and any irrelevant items. You will find toys, books, old furniture, electronics, sports equipment, tools, and many others that you no longer need.
Getting rid of these items will save packing time and money. You will purchase fewer packing boxes and use less time to pack only relevant things.
For items in good condition, you can have a garage sale or sell them online. You can also choose to donate others to friends, family members, or NGOs. For those that are not in good condition, dispose of them.
2. Set Realistic Goals
If you want to reduce stress when moving:
Make sure you set realistic goals.
Have a plan of how you want to carry out the moving process.
Do not try to pack and move all your belongings in one day.
Therefore, concentrate on individual tasks instead of trying to finish the entire project in a day. Tasks such as decluttering, buying packing materials, packing, and labeling should be handled individually.
Also, have real-time to complete the tasks. By paying attention to a particular goal, you will be relaxed and reduce stress.
---
Read Also:
---
3. Pack as Early as You Can
Another vital tip to minimize stress when moving is to pack as early as possible. Do not wait until the last minute. Remember, packing is a complex task that requires a lot of time.
So, if you delay packing, you will not be able to pack everything properly. Moreover, it would help if you learned how to pack your fragile items to avoid damage.
If you have many items to pack, start packing four to five weeks before your moving day. When you start early, you will carry out the task without stress. Also, if you want to save time, you can hire NYC commercial movers to help you pack.
4. Keep Your Routine
The moving process is challenging and very overwhelming. However, it should not disrupt your routine. It is possible to sleep less or skip meals when your mind is occupied, but you should try as much as you can to keep the routine.
Do not allow packing, decluttering, or moving to make you drink less water than usual. Disrupting your life can have a negative impact on your health and can increase stress levels.
Therefore, make sure you eat healthily, get enough sleep, and drink enough water. You can also try to do some exercises after a long day of packing.
5. Take Breaks
Packing is not a simple process. It is time-consuming and very confusing. Hence, it is possible to be stressed when packing. Hence, it is essential to take some breaks when packing.
This will help you relax your mind and take some fresh air. While taking a break, you can take coffee, tea, ice cream, water, or watch a movie.
6. Involve your Friends
Since moving is a process full of challenges, you need to involve all your family members. Do not isolate yourself and make it a one-person project.
Let them help you pack and offer solutions to some of the problems. For instance, kids would love to pack their toys, clothes, and books. Hence, let them help you.
7. Hire Professional Movers
The easiest way to manage moving stress is by hiring professional movers. When you hire a reliable company, they will help you pack and move all your items. This is because they are trained and have the experience to handle the process.
However, it is essential to research more about the company before hiring. This is because there are many unreliable movers. Therefore, visit their website and go through customer feedback before engaging them.
Final Word
Moving is a hectic process that makes you feel stressed and exhausted. However, it is possible to minimize stress if you plan well.
By packing early, decluttering your items, and hiring professionals, you can reduce when moving.