You must have seen so many ads prompting you to purchase Egyptian cotton sheets and wondered what it is all about. All over the world, people are crazy about this cotton and its products.
There is much information available online about this subject that one can get confused if they do not read the correct articles.
Here's everything you need to know about this particular cotton and why it has gained so much popularity. This article will also try to debunk some of the myths surrounding Egyptian cotton.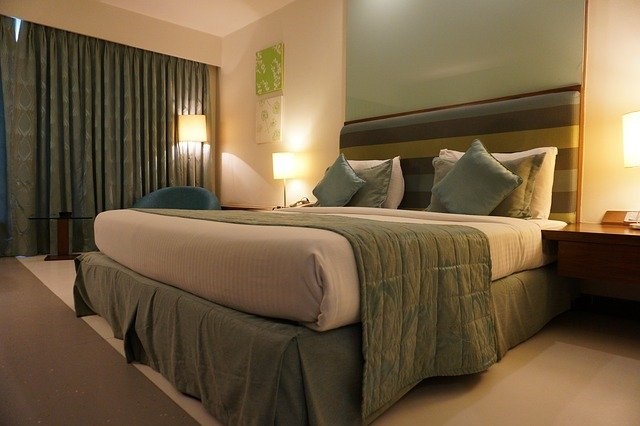 What Exactly is Egyptian Cotton?
The species Gossypium Barbadense is the plant that grows in Egypt that they use to extract cotton. Pima cotton also comes from the same plant.
Thanks to the climate in Egypt, the cotton that grows in this region gives longer staples or fibers. No other cotton in the world can provide such long fibers as Egyptian cotton.
You can extract extra fine threads from these long fibers. Weaving high-quality fabric is possible from this cotton.
What Makes Egyptian Cotton Sheets the Best?
One of the key reasons why this cotton produces excellent results is because of the Nile river. The soil in the Nile region is rich in nutrients, and the perfect humid climate in this area helps the cotton to grow well.
Undoubtedly, the quality that you get from an Egyptian cotton sheet is incomparable. The length, softness, and strength of Egyptian cotton fibers provide something that you cannot compare with any other cotton that you can find in the world.
The power of this fabric comes from its long fiber. Interestingly, your sleep quality increases when you sleep on these bed sheets.
This fabric is also effective in absorbing liquids that fall upon them. As a result, you get the best experience while sleeping.
---
Read Also:
---
How to Care for the Egyptian Cotton Sheets?
If you buy sheets made out of Egyptian cotton, it is best to avoid any detergent with bleach when washing them. You must avoid detergents with bleach because they can break or spoil the natural fibers in a sheet.
Therefore, when you go shopping, ensure that you pick a gentle detergent. When washing these sheets, use cold water and use a low drying temperature. It will help the sheets to last for a long time.
If you have the habit of using fabric softener, you must stop using it when washing Egyptian cotton sheets.
Things to Consider When Buying Egyptian Cotton Sheets
When you are planning to purchase Egyptian cotton sheets, these are some of the tips you must follow:
Percentage:
Now, this is one of the main things you must check when looking for a bed sheet made out of Egyptian cotton. While so many companies say that they are using Egyptian cotton, the amount of cotton they mix to make the fabric may not be high.
Sometimes, they might combine it with another material to make this sheet. If you want to get the best quality Egyptian cotton bed sheets, you have to do some research. Firstly, take your time to study the percentage before paying money to the vendor.
Company That Sells
Do you know that only one percent of cotton produced in the world is from Egypt? So many vendors and companies are fooling people worldwide by selling products made out of cotton grown locally.
Local farmers thriving in various countries are using some techniques to produce long-staple yarns.
For example, in the year 2016, Target refunded $90 million for selling fake Egyptian cotton sheets. It was big news then but most people indeed forgot this incident now. You need to realize that counterfeit products do exist in the market.
Hence, it would be best if you took your time to research until you find a company with the best reputation and is in the industry for a long time.
If you do not do the research, you might end up buying a product that is made locally but has a label that says that the cotton is from Egypt.
If you wish to avoid mistakes, always go with the company with the best name and reputation in the market. If you pick this option, there is no way you will go wrong.
Check how many years the company is into selling bed sheets that are made out of Egyptian cotton.
The Thread Count
Lastly, this is one more aspect that one must check before they purchase Egyptian cotton sheets. Unfortunately, not many people are aware of this concept.
Hence, they do not check this aspect when buying bed sheets. The thread count refers to the number of threads that you will find in one square inch of fabric.
When 120 to 400 thread count refers to bed sheets of inferior quality, anything around 600 to 1000 thread count is of the best or highest quality or one that provides ultimate luxury.
Depending on your need and budget, you must pick one that is apt for your requirement.