Epoxy concrete flooring is an attractive and cost-effective solution for many residential, commercial, and industrial businesses.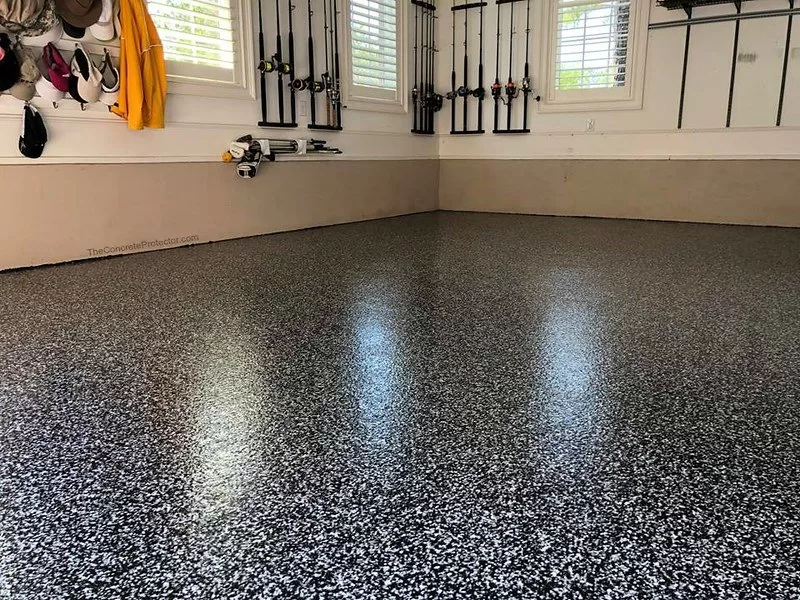 Not only does it provide a durable and low-maintenance floor surface, but it can also enhance the aesthetic appeal of any facility. However, regular maintenance is the key to preserving the beauty and strength of the floor.
An epoxy concrete floor can become damaged or even corrupted over time without proper care. This blog will discuss some essential tips for maintaining an epoxy concrete floor and ensuring it stays in top condition. Whether you're a business owner, a homeowner, or a contractor, following these tips will help you get the most out of your epoxy concrete flooring.
Clean the Epoxy Floor Regularly
Regularly cleaning your epoxy concrete floor is one of the most important steps to ensure it maintains its optimal condition. Sweeping the floor to remove any dirt, dust, and debris should be done daily, depending on the foot traffic the floor is exposed to.
For regular deep cleans, use a mild detergent and water, and mop the floor with a microfiber mop. Remember to dry the floor thoroughly after cleaning to prevent soap residue from being left behind.
Vacuum the Floor
Vacuuming removes dirt, dust, and debris that can cause your epoxy coatings to break down and wear faster, resulting in a dull and dingy floor. Additionally, vacuuming will help you spot any signs of damage, such as cracks or chips.
This way, you can address them quickly and avoid any permanent damage. Ensure to use a vacuum specifically designed for concrete floors and use attachments to reach into tight corners and hard-to-reach areas.
---
Read Also:
---
Avoid Scratching or Gouging the Surface
Epoxy concrete floor coatings are durable, but you need extra care to avoid scratching or gouging the surface. This means avoiding dragging furniture or heavy objects across the floor, which can cause scratches or gouges.
Use mats or pads to protect the floor when moving furniture to avoid accidental damage. If you use a tool to move furniture, make sure it has a soft rubber base to prevent accidental damage.
You should also avoid spilling any harsh chemicals on the floor, as these can damage the integrity of the epoxy coating and cause discoloration. If you have any pets, trim their nails regularly to avoid any potential scratches.
Seal Off Any Cracks or Chips
Over time, cracks and chips can appear on your floor due to general wear and tear. If left unchecked, these cracks and chips can lead to moisture seeping in, creating more damage.
To avoid this, you should seal any cracks and chips with epoxy concrete floor coatings. This will help to prevent further damage and keep your epoxy concrete floor looking great for years to come.
Stay Vigilant About Spills & Stains
When spills occur, it's important to act quickly to prevent staining and discoloration. The best way to stay vigilant about spills is to always have cleaning supplies on hand and to clean up spills as soon as they happen.
It's also important to use the right cleaning products and techniques. Using the wrong product or cleaning method may cause damage to the epoxy coating, leaving it looking dull and dirty.
If you want to get rid of tough stains such as oil, grease, and other substances, use an approved epoxy cleaner to tackle the mess. Such products are specially formulated to remove these stains without leaving behind a residue or damaging the epoxy finish.
Takeaway
Maintaining your floor is essential to keeping your property looking attractive and well-maintained. Following the tips discussed in this article, you can keep your epoxy floor in good condition and make it last for years.
Regular cleaning and maintenance of your epoxy floor will help ensure that your property remains a safe, attractive, and inviting place for you and your guests.