When your kitchen is old and outdated, it can damage your whole house. When your home is decked with modern appliances, it's hard to have an unappealing kitchen full of old appliances.
This amazing room is designed to support you in your daily routine. It should be a great place to cook, eat, and relax. One of the rooms in your house gets the most use.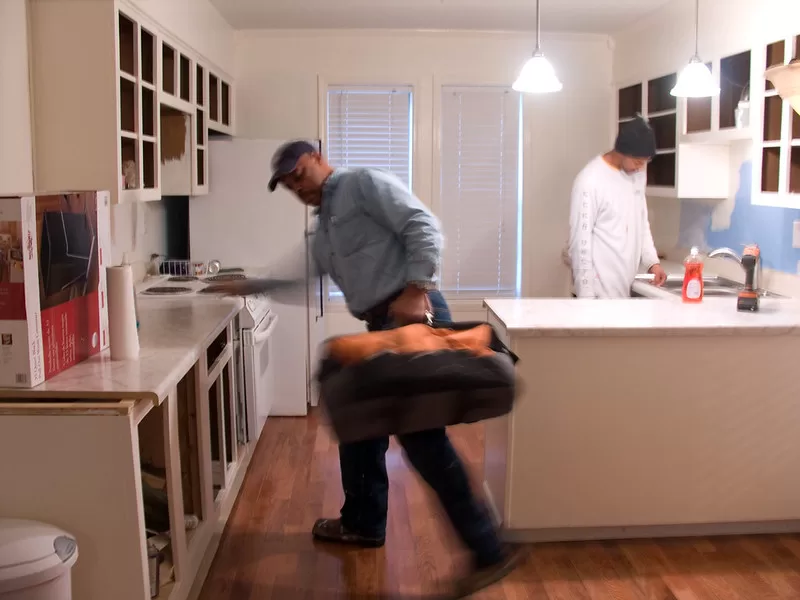 If your kitchen is out of style and you don't like the layout, it's time to consider a renovation. Not sure where to start? We got you covered with a quick kitchen renovation checklist.
Kitchen Renovation Checklist
Here is a quick kitchen renovation checklist to help you plan and execute your kitchen renovation project:
Set a Budget
Setting a budget is one of the first steps in planning your kitchen remodel. Determine how much you can afford to spend on the project and allocate your budget accordingly. This will help you make informed decisions about the materials and appliances you choose, as well as the scope of the work you can undertake.
---
Read Also:
---
Create a Design Plan
The next step is to create a design plan for your new kitchen. Consider the layout and style you want to achieve, as well as the placement of appliances, cabinets, and countertops.
Consider factors such as the size of your kitchen, the amount of natural light it receives, kitchen features, and the traffic flow through the space. Consider consulting with a kitchen designer or using online design tools to help with this process.
Choose Materials
Once you have a design plan in place, it's time to select the materials you will use for your kitchen renovation. This includes choosing countertops, cabinets, flooring, and backsplash materials. Consider factors such as durability, maintenance, and cost when selecting.
Plan the Work Schedule
Once your materials are selected, you must plan the work schedule for your kitchen renovation. Determine the order in which you will complete the various tasks involved in the project.
Consider the availability of materials and contractors and any deadlines you may have. This will help you stay organized and on track throughout the renovation process.
Hire Professionals
Depending on the scope of your kitchen renovation, consider hiring professionals to help with tasks such as electrical work, plumbing, and installation of appliances. Research and compare different contractors to find the best fit for your renovation project.
Make sure to get written estimates and contracts before starting any work. Luckily, the best modern interior doors found here can help you get started!
Prepare the Space
Before beginning the renovation work, you'll need to prepare the space. This may involve removing any existing cabinets, countertops, and appliances. You should also repair any damage to the walls, floors, or ceiling and make sure the space is clean and organized.
Build Your Dream Kitchen!
A kitchen renovation can be a large endeavor, but it can also be a great experience. You can make the most of your budget, time, and energy with the right planning. This kitchen renovation checklist will help you stay organized and make the most of your kitchen remodeling project.
From gathering initial inspiration to set a practical budget, you will surely have a space you love. Get started with your kitchen renovation today, and you'll be sure to create a beautiful and functional kitchen for years to come!
Looking for home improvement advice? Check out our other posts before you go.