From household items to excess inventory, equipment, or documents it is incredible the number of ways that storage units are used! With approximately 52,000 self-storage facilities in the United States and more than 2.5 billion square feet of rentable storage space available nationwide, businesses make up a significant portion (roughly 10%) of all customers utilizing this service.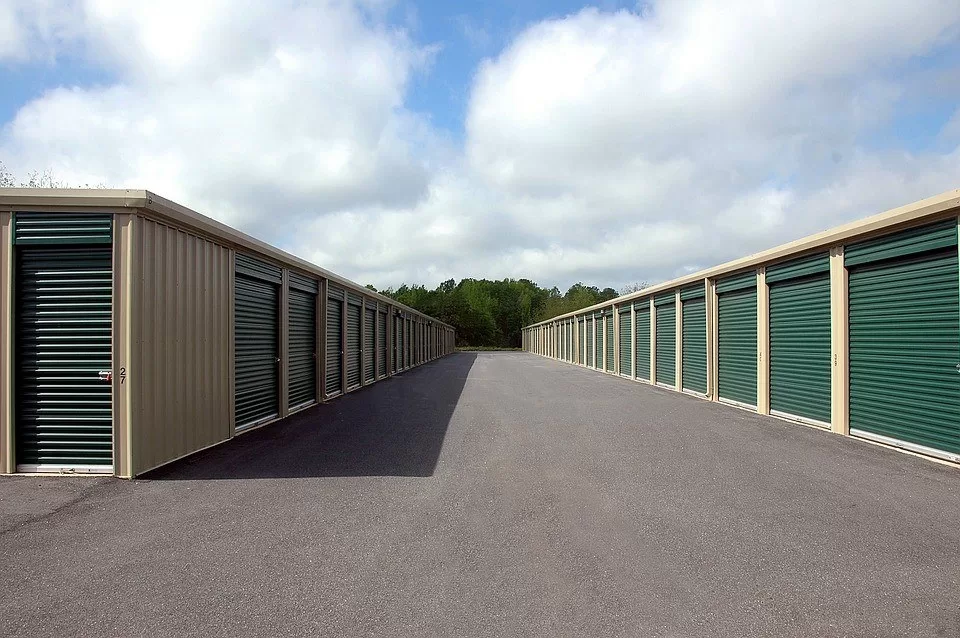 Although businesses of all sizes often benefit from short-term storage units during transitions. Yet, those in the Kansas manufacturing, healthcare, and retail trade sectors rely on long-term solutions to store excess inventory or equipment that is rarely used, like seasonal items or replacements. Storing these resources is essential as they need more room for them in their warehouses or other facility locations!
Are you a business or a manufacturer looking for temporary or permanent storage? Don't delay take advantage and store away your worries with these convenient solutions! Here are seven factors to consider when choosing a unit that fits your business needs
1. Pick a Size
Finding the right storage unit for your needs is crucial. Different sizes provide varying space and come with different price points, so it's important to assess what you plan on storing in the unit and how much room they'll require before settling on one size.
This becomes especially consequential when corporate entities are involved: large businesses from diverse sectors like agriculture, manufacturing, healthcare, and finance must find a solution that fits their exact specifications. Fortunately, by evaluating those specifications beforehand, choosing an ideal size will be effortless!
Furthermore, if you are transferring your business to a location witnessing a steady rise in startup companies and countless growth opportunities (such as Kansas), consider Storage Overland Park facility and find a range of climate-controlled units for your business needs.
---
Read Also:
---
2. Measure your Belongings
Once you know what storage unit you need, it's time to measure. Measure the width, length, and height of all items going into the storage unit, so there is enough room for everything once it is inside. It always helps to measure your belongings when estimating the storage unit size for business needs. Not sure where to start? These two measurements will help:
Start with Square Feet
Multiply the length and the width of your belongings. Let's assume that when you make a pile, it measures 5×5 ft. In that case, a storage unit of 25 square feet will work just fine.
Or Calculate Cubic Feet
Another thing you can do is multiply the length, width, and height of your belongings. For example, once you have created a pile that measures 5x5x5 ft., you will need a storage unit of at least 75 cubic feet.
Measuring your stuff can be tricky. You can put all your belongings into a pile and measure the stack, or you can individually measure each item's length, width, and height. Once you have measurements, you can shop for your storage unit, just make sure to check the guide.
3. Location is Key
The location of your storage unit will play a huge role in its convenience and ease of accessibility. If you're looking for a unit close to your business, factor in how often you'll need access and whether or not it's feasible for employees to make trips there on their own time.
On the other hand, if you don't need frequent access, choosing a more remote location saves you money since those units are cheaper due to their lack of convenience. The unit must have wide doorways and plenty of room to move around inside so that getting items in and out is not a hassle.
4. Security is Paramount
When choosing any storage facility for your business, safety should be at the top of your list of priorities especially if you're storing valuable items like computers or sensitive paperwork.
Look into what measures each facility takes regarding security, such as surveillance cameras or motion sensors, so you know what kind of protection is available should anything happen while storing with them. Moreover, ensure security cameras are installed throughout and adequate lighting, alarms, locks, etc.
5. Compare Prices
Price should always be considered when making any purchase, especially one as big as renting a business storage unit. Be sure to compare prices from different providers before committing to one to get the most value for your money.
6. Ask Questions
Feel free to inquire about any additional services the facility provides. It's better to ask now rather than later so there aren't any surprises down the road. An important question to ask the storage company is about the sizes available. Of course, all such information is usually listed on the company's website.
Still, it always helps to call them, estimate square/cubic footage, and ask them which units match your needs closely. When in doubt, the experts can always help. Since they are experts, they will help you find a storage unit that's the perfect fit for the items you have to store.
7. Read Reviews
Reading reviews from other tenants can give valuable insight into how well-maintained a particular facility is and whether or not customer service is up to par. This way, you will know what to expect from a company before signing a contract.
Conclusion
When searching for the ideal business storage unit, you have to take into account a range of factors such as size, location, cost, and security. Depending on where you find your rental facility from there could be other important features like climate control or 24/7 access included too.
Having an appropriate space that meets all your needs will help reduce any stress while giving you peace of mind that excess inventory and key documents are safely locked away from unwanted visitors!