While self-storage units sound very convenient, selecting the proper size could be a head-scratcher. You have to keep particular things in mind regarding storage size to save on cost, space, and maintenance.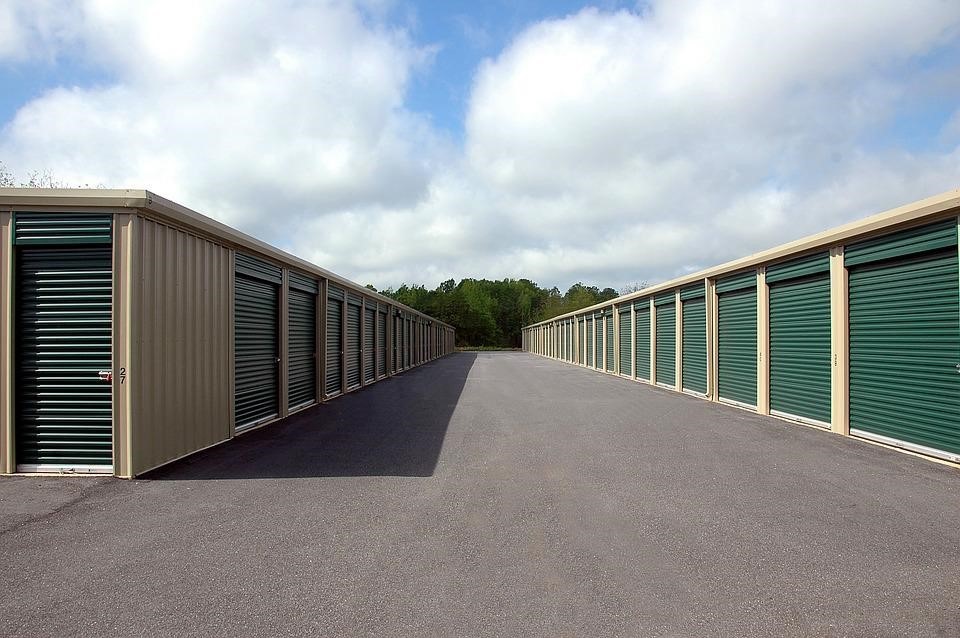 Three storage units are available in storage warehouses: small, medium, and large. These differ in dimensions in terms of length, width, and shape. Therefore, their price range is per these factors. The direction and ease of approach to your storage unit also matter. For example, you do not want to drag heavy furniture across long distances to store it.
In addition, the facility's security, ease of access, and control are also essential factors to consider before selecting the proper storage unit for yourself. Many families and individuals require self-storage units for various reasons. These could include traveling far from home and finding a safe space for your belongings, renovating, constructing, or moving houses, or if you have to carry heavy baggage that exceeds the flight limit.
Therefore, you must first consider your purpose of requiring a storage unit, determining the amount and type of inventory and the time duration. Let us look at how you can plan for these things.
Research on Storage Unit Facilities
The best way to estimate the different storage unit sizes is to conduct proper research. If you're in Dillon, a simple Google search such as storage unit Lincoln NE can take you to the storage unit's specifications and dimensions landing page.
This can help you survey the area for your satisfaction before visiting in person. See how easy or hard it will be to carry your items towards and away from the storage unit. While you are there, you can also assess the facility's security and surveillance, drive-up access, and ease of rental payment, among other things.
The warehouse format floor plan will make it easy for you to navigate among the numbered units, making it easy for you to find your unit. Alternatively, you can also research and compare different facilities based on the storage companies' cost, distance, size, and access policies.
---
Read Also:
---
Make a List of Inventory
After researching different storage facilities, you need to inventory all your items for a size estimate. Count the boxes and mark them. Separate the heavy furniture items from other household stuff. Make a list of all your items category-wise so you know which items you packed.
For example, if you packed one bedroom's items in different boxes, you should start with categorizing the boxes bedroom-wise. Do the same for every other house room if you are packing the entire house.
Next, separate the heavy furniture from lighter stuff. It is better to separate different furniture parts and then pack them. It will make it easier to carry. Stack up all the furniture items in one corner. Then, recheck your list to make sure you have everything you need.
You must be able to account for everything on your list. Then move on to the other items, stack them up in another corner and do the same. Recheck your list to ensure you account for every item and every box. Labeling the boxes will make it easier.
Check Your Home Storage Options
Ensure that you do not leave anything in your home storage. For example, items left in cupboards, kitchen cabinets, attic, or basement. It might ruin your storage unit size estimation. It is essential because if you end up booking a smaller unit than required because of uneven size estimation, it might cost you about $840 a year.
On the other hand, if you end up booking a larger storage unit than required, it would also cost you extra for each year you store your items. On average, storage units cost around $100-$300 a month.
It might go up if the demand for a particular size is higher. Additionally, if you book online, you might save 20% on booking costs. Therefore, keep all your items in your view and outside of any storage boxes for more accurate size estimation.
Calculate Your Space
Next, measure the size of your belongings. Stack up your boxes as you would in a storage unit, and then measure the dimensions: length, width, and height of your boxes' area. You can calculate it in either square feet or cubic feet.
Account for and measure the width and length of your belongings and multiply them. For example, if it is 5 x 5 sq. ft., then you require storage space of 25 square feet. For the height estimate, multiply your belongings' length, width, and height in cubic feet. If they measure 5 x 5 x 5, you require storage space of 75 cubic feet.
Another way of calculating your space is to measure each box's length, width, and height and get an average estimation of all the boxes. It does not matter what scale or size you use, as long as you have an estimate of your storage space in cubic feet or square feet. You can also get help from a measurement guide to get an estimate.
Pick a Storage Unit Size: Small, Medium, or Large
The last step is selecting the right storage size for your belongings. You must know that typically small units can hold up to 50 square feet of household belongs, mediums can hold up to 150 square feet, and large ones can hold as much as 300 square feet of items.
Similarly, the length and width of storage units also vary according to the requirements. For example, a 5 x 10 square feet storage unit can hold items from a small one-bedroom apartment. A 10 x 15 square feet unit can hold items from a two-bedroom apartment or heavy furniture and appliances.
Some facilities also offer storage lockers that are extra small storage units. It is ideal for people who do not need to carry any furniture or home appliances. People also use these to store off-season items.
Conclusion
Selecting the right-sized storage unit can be hectic, especially if you pack up your entire household. However, by being methodological about it, you can save your time and resources.
Research different storage facilities first, and then start inventorying your items. Clear out home storage units, calculate your space, and select the correct size. In the last step, you quickly book the right unit size because you have done all the required work.
Now, drive your belongings to the storage facility and start stacking them up as you did during the size calculation. Following all these steps will save you the headache of booking the wrong size. You can be confident about selecting the proper size that meets your needs and saves any extra storage costs.