Having that wow factor in an office reception area is a crucial factor since it will leave your guests the impression that you know your business and you stick to what you envision.
Out of date furniture and design of the office reception area won't cut, furthermore; themes should be appropriate on the field of your empire, creating confusion to your guest or future business partners and investors might leave some unpleasant remarks.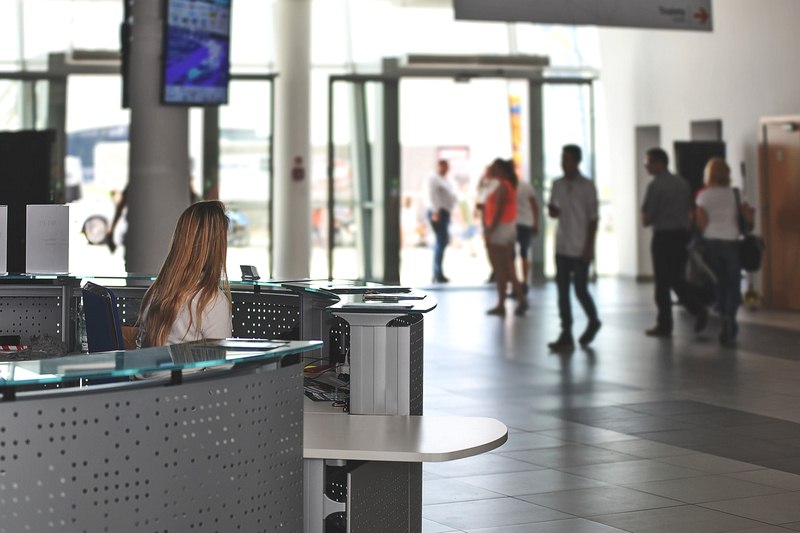 With a high demand for new and modern design, theme of the respective office reception area should better cope up, not only to boost the return of investors but also to keep the good karma flowing since feng shui believes that appropriate designs, color, and furniture to a room, attracts good luck and will make the business prosperous.
Here are the five theme ideas for your office reception area.
---
Read Also:
---
Minimalist
Minimalism in architecture and design is described to be a trend wherein the subject is reduced to its necessary element, or in other words; less is more.
Throw that idea of being flashy, not everyone is interested in everything that they will see, keeping it tidy and serene to the look will create a "homie" feels in the reception area, even though it is situated in the middle of urban chaos.
Modern World
In a world that demands modernization, it is imperative that when it comes to the theme or design of room space or structures, it will reflect the era of when it is built. Modern design is a combination of minimalist design and less ornament movement.
It was developed in the post world war II and had become popular over the years. It can be distinguished as the use of glass, steel, and concrete with less ornament. The modern design will capture anyone's attention, and that will leave something.
Contemporary with a Twist
If you want to make an impression on your guest and business people, modern design is a tease to every artist inside of us. Modern style was developed in the latter half of the 20th century and is known for its rounded lines and tone on tone color.
It offers a shot of abstract in contrast to the sound to tone accent of the room which tickles the eyes and gives a modern minimalist look.
You can look for companies like Benjamin Rug's Furniture Store Farmingdale, NY that can provide you with the best quality and design that you want.
Contemporary design can be summed up to a lady wearing a white dress with a red fedora hat with a large colorful feather protruding at the top, it makes no sense, but it does in the eye.
European Theme
There is something in European countries that make it distinct. It offers that feeling of being in Europe with creme colors and the accent of gray and light brown in addition to marble figurines and statues.
"Old World" is the shortened term for this theme, it may be old, but it is gold, the design never perished. Eiffel Tower replica is a necessity, and that iconic red telephone booth at the side table with Parisian glossy pages is just the cherry on top.
Japanese Inspired
There is something in Japanese architecture and design that leaves us in fascination, and it reflects a serene view that makes everything comfortable and lightweight.
Most of the reception areas in offices are Japanese inspired since it serves the psychological purpose of serenity, leaving the guest in a state of calmness that is somewhat beneficial to everyone. This theme will always be the top choice when it comes to design.
Design and theme is a crucial part of any structure, whether it is big or just a small space, knowing the right design and subject can make a whole lot change to everything. You make what you want them to see.
Make sure to go with experts, check out Benjamin Rug's Furniture Store Farmingdale, NY online store for some updated ideas when it comes to furniture shopping.
---
Author Bio:
Benjamin – What started as a rug business in 1986 by owner Benjamin Aziz has flourished into a 40,000 square foot showroom. Shoppers will find 150,000 home furnishings and accessories in a range of styles from contemporary to transitional. Today this family-run business represents over 150,000 home furnishing products, all with a unique sense of style.
Social Links for BRF:
---