Scooters are for everyone. Childs, teens, elderly everyone has their specific scooters suitable for them.
Today we are going to help you guys choose the best toddler scooter for your child.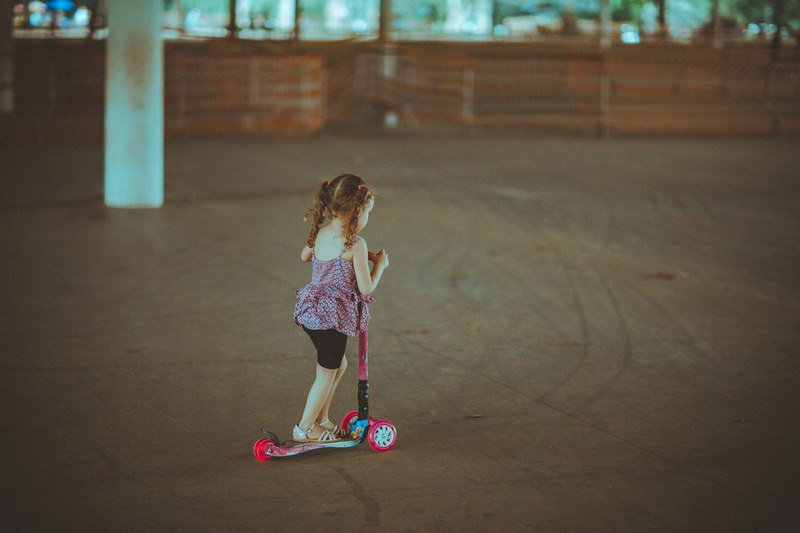 Just because your child is a toddler that doesn't mean he/she can't ride a scooter. Indeed, toddlers can't ride the 2 wheel version of scooters. Because they are going to fall from the scooter easily due to the balancing issue. That is exactly why toddlers scooters have 3 wheels.
Sometimes 2 in the front and 1 in the back while some models have 1 in front and 2 in back.
Want to buy the best possible toddler scooter for your child? You can check our friends over at ScooterInside for the best possible scooter available for your child.
What Kind Should You Choose?
Like I said, in the beginning, you can choose various kinds of scooter for your child. Even for the ones who just started learning to walk. You can choose two-wheelers for children over 6 years old. Or 3 wheelers for toddlers.
There are even scooters where your child can just sit on them and you can push him/her around. If your child just learned to walk we recommend you guys to buy one of those.
Build Quality:
We are talking about something that a child going to use. And we all know how they act. They might break it on the first day if the build quality is bad.
While we realize that most of the toddler's scooters are made out of plastic. Yet there are lots of differences between different brand scooters.
Thermoplastic is better than regular plastic. You got lots of options to choose from.
The bottom line is to make sure the scooter is durable and can easily handle the weight of your child.
Wheel Size:
Wheel size plays a huge role in selecting a scooter. Because the amount of roughness your scooter can take and the max speed or speed gain is also dependent on the wheel size.
You should choose wheel size according to the riders' age, weight, and motor skills.
Deck Size and Quality:
The larger the deck the safer your child going to feel. And when you choose the large-sized wheels your scooter will tend to have a large deck too. Because the large decks have more bearing capacity.
Electric Scooter:
If you are enthusiastic enough about scooters, you have probably searched at least once about electric scooters. Because you can find tons of electric scooters video on youtube about, how fast they are, how amazing they are to ride, etc.
Electric scooters are also available for toddlers. 3 wheelers your kid can ride it by sitting on the installed sit and just pulling the throttle.
But don't buy those speedy electric scooters for your child. Trust me they will do more harm than you can imagine.
If you have decided on which version of scooter you are going to buy for your toddler then you need to be aware of some precautions.
Take Precautions Seriously:
Safety gear is a must.
If you are buying a kick scooter make sure the handlebar doesn't reach the child's neck.
Never let them ride alone on the highway.
Always maintain your kid's scooter.
Avoid riding in pit areas.