When it comes to choosing between any equipment, you consider its utility and purpose first and then make your informed decision.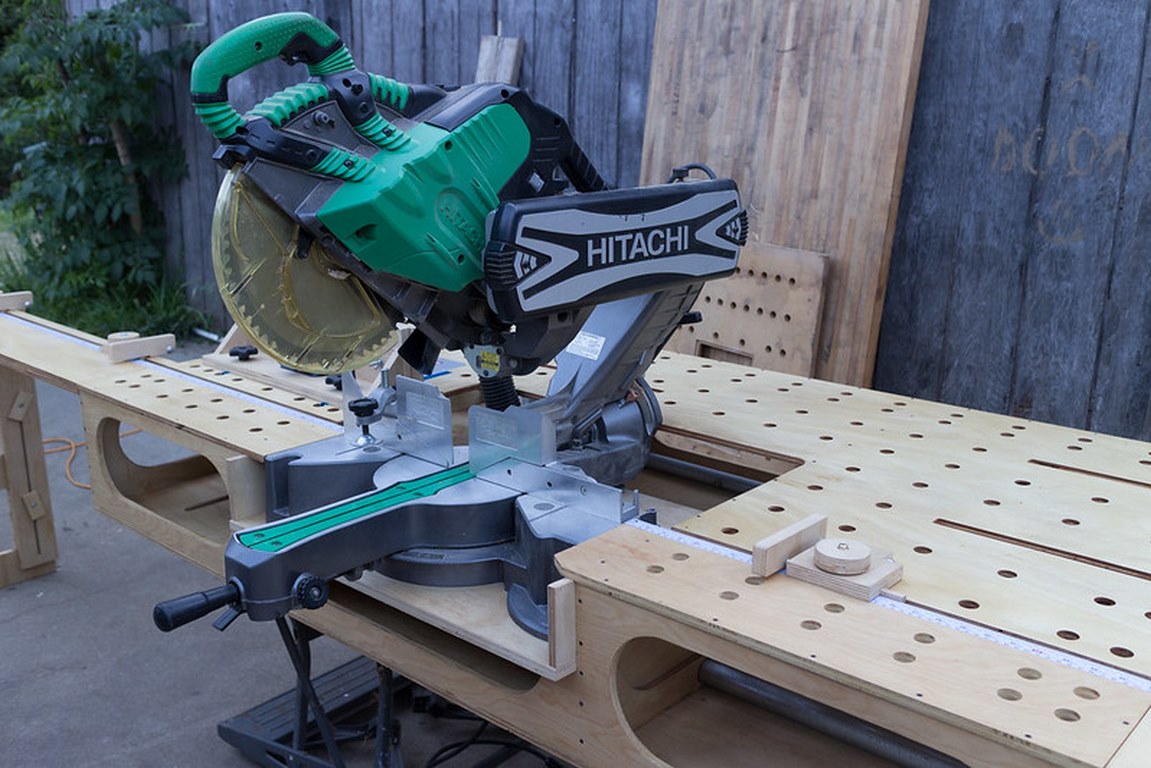 Woodworking is one such sector where you have to put in a lot of manual labor, and such tools just make the task easier. There are many things that you need to know before selecting Toolfit a table saw, and a miter saw.
Now, what will you do if you are told to choose between them? How do you decide on that? Let us handle this for you because, according to Tool Advisor, there should be some concerning factors that one needs to know. In the following section, we have made a complete list that will help you decide.
Table Saw Vs Miter Saw: A Comparative Study
Before starting with the topic, let us see what these two saws are.
Constructional Comparison
Miter saws are constructed in a way where the cutting teeth of the machine are placed downwards and so the wooden base or platform, whatever you want to cut, needs to be underneath the teeth.
But for the table saw, this is the opposite, as the cutting teeth are actually on the upper side, and you have to move the wooden thing instead of the saw in order to cut.
So, from the safety point of view, we would suggest a miter saw is the safer one because you can control its movement. Not that table saw is uncontrollable, but isn't it better to move the machine rather than the thing that you want to cut?
Variation-wise Comparison
Table saws have a wider range of cuts, but miter saws are known for three types of common cuts. Besides miter cuts, it can accomplish bevel and crosscuts. But when it comes to variations, trust the table saws.
So, basically, both have their benefits and drawbacks, but our suggestion is if you are a beginner, always opt for miter saws, and if you are a pro, go for table saws. Not only this, there are certain parameters that we have discussed in the below sections.
---
Read Also:
---
What Are the Things to Consider Before Choosing Between a Table Saw and a Miter Saw?
Both the saws are excellent choices for cutting, joining, and making something constructive. Their performance of them is good, but you need to know your purpose. Only then should you be able to select wisely.
Intent
The woodworking purpose with deep cuts, slight cuts, and their respective platforms are always a matter of concern. What kinds of cuts are you willing to have for your woodworking project, and how fast you want it will determine what kinds of saw you are looking for?
For reference, you should know by now that the miter saw is actually capable of making crosscuts excellently. This is indeed a reliable option that would take your work to the next level. Not only that, there are various types of miter saws like sliding compound miter saw, dual compound miter saw, standard miter saw, and power miter saw.
As far as a table saw is concerned, it also has several types like sliding table saws, cabinet table saws, contractor table saws, and many other options. The purpose of this saw is to make deeper cuts than any other machine. And the degree of cutting depth can be changed.
Affordability
It is important to know how much money we can invest in these tools because some of our work with them for passion, and some do take this as a profession.
So, based on our budget, we will choose between miter and table saws. There are many stores where such things are available at variable prices and if you think you can buy a miter saw instead of a table saw, then so be it.
Placement
Whatever machine you buy, you have to place them in a spacious location because that would be ideal. The tight-spaced place might affect the machine, especially when it works from the same place. So, you need to see what kind of place you have to keep and store them; if you have no space crunch, then you may buy both or anyone that fits the bill.
Performance
Performance aspects such as precision, fine work, and other related things come into action when making wooden things, and you want them to be perfect. The work type of the saws will be the deciding factor. The table saw is good for width-wise cutting while the miter saw is good for crosscuts, as you already know.
Time to Wrap Up
There are many ways of deciding on what you actually need. For that, you have to set your goal and then check which equipment is able to deliver what you want.
What we suggest is that you should engage yourself with professional woodworkers more, to know about them. And not only this, a lot of knowledge comes from first-hand experience as well.
As far as guidance is concerned, you will always get us here to know anything you wish to. Just extend your inquisitive mind, and we will cater to what you actually need.