Contemplating whether or not to buy a vibration exercise machine is common among those who are furnishing an indoor gym or just someone who intends to have a tool to serve as a partner during workouts at home or in the office.
You might be on the fence about purchasing a vibrating plate or you haven't heard of it before. Whether it is worth buying or not, you will likely need the help of a guide.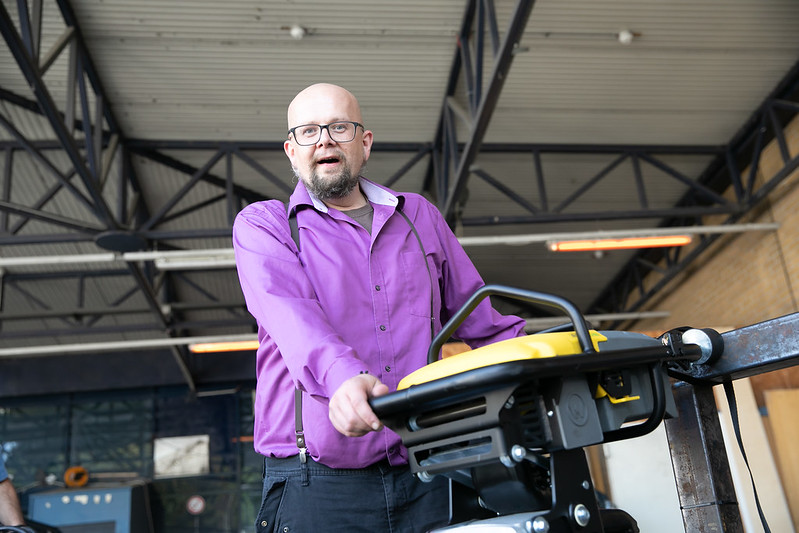 In case you are considering the after-effects of newer exercise equipment or you have encountered lymphatic massage dangers, there are a few things you indeed need to know.
A healthier lifestyle comprises of the right attitude, relevant machines, and proper use of such.
For most users, yes, a vibration exercise machine is all worth it, and here is some information about what it is, what it can do, and how you can maximize your use of it, to aid whatever health and fitness goals you have in mind, as of the moment.
What is a Vibration Exercise Machine?
Starting from the Russian cosmonauts who were concerned about them accumulating muscles and more weights while in space, a vibration exercise machine came about.
From then on, fitness experts adapted the usability of such equipment to aid humans in physical workouts while in the gym, in the recovery stage, or in maintaining a healthier lifestyle.
Types of vibration machines can range from a single vibration to multi-vibration. It is technically a platform where exercising becomes easy as you simply mount it on top of the platform and it vibrates according to how you set it prior to the exercise.
The time is set as if that of the treadmill, and the speed can be adjusted to slower or faster, dependent on your liking. Obviously, a single vibration exercise machine can only perform one and uniform vibration.
On the other hand, the multi-vibration exercise machine can perform several movement routines, and this is more enjoyable that the single automatic equipment.
Health Benefits of a Vibration Exercise Machine
The main and foremost reason for buying a vibration exercise machine is the convenience and benefits of being fit even while in the comfort of the home.
Looking after the fact that a workout can be full of effort and time, a good machine to help perform the task is primarily helpful. Here are some of the great reasons why.
Weight Loss
Understanding the balance between height and body weight is relevant in knowing how much or how less weight one needs. Having a peg or a boundary to look forward to, a vibration exercise machine is a great partner as you can go ahead with other things while you are atop the vibrating platform.
There is no need for you to do and perform any routine and counting as you can preset the machine to the time and speed you want the vibration to work on. Without much ado, your weight loss program can be seamless.
Core Stability
Targeting the inner physical strength of the user, a vibration exercise machine will be suited to leaning toward a firmer body core. Notwithstanding the time pressure or the results, you wish to achieve, you can basically keep up with your healthier buddies by staying fit, all with the help of this machine.
It comes easy to the eye, whether as a lone piece of equipment or when put together with all the other fitness accessories. It surely has its own benefits and good points, compared to the other conventional machines which might require manual manipulation in order to function.
Toned Muscles
Working with the muscles of your whole body, this is the best machine for you to tone up. Your bone mineral density which serves as the frame or the inner structure gets balanced over a regular period of usage.
It reduces cellulite as it is converted into sweat during workouts. It even stimulates college and growth hormone levels to boost the usually slow and even unmoving progress.
Stress hormones are also moderated so you feel less tired and stressed while you are on a vibration exercise machine. This is basically a good number of things you can get with such a single machine.
Improved Circulation
Blood flow is supposed to be unhampered but the absence of self-discipline in terms of health can be fatal. For someone too lazy or too tired to workout, a vibration exercise machine is the most suggested equipment to have in order to achieve a more fit physique anyway.
Healthier veins are ideally a good route for blood circulation as it moves around the body. No one can ever afford to have a challenged blood circulation as it can be a cause of something dangerous.
It can be a matter of life and death and it must be addressed immediately. Now, if you have been exercising on a regular basis, this is likely the least of an experience.
Holistic Fitness
Spending time to improve the physical aspects of life contributes to a holistic fitness program which is strongly suggested even for the busiest people.
Finding that time can be a struggle but with the idea of a vibration exercise machine around or near you, this becomes less stressful of a problem.
For overall health matched with the right mindset, this beneficial equipment can be a loyal ally to eventually get you the body weight and physical stature you surely deserve.
Why is A Vibration Exercise Machine Worth Buying?
As for the question of the equipment's worth, the workout time you cut and the overall health benefit it can bring you are good enough reasons for you to decide in buying one for you and your family.
Being a flexible tool to match the need of anyone who aims to keep weight at bay, this item is ideal for any physically-concerned individual looking for an exercise partner that is a space-saver, practical, and beneficial to everyone in the household.