Woodworking is an enjoyable hobby and craft that allows you to do all sorts of items. Anyone can get into learning and crafting, as many projects are available to work on for both beginners and long-time expert craftsmen.
If you are just starting, there are a few things that you need to consider about woodworking.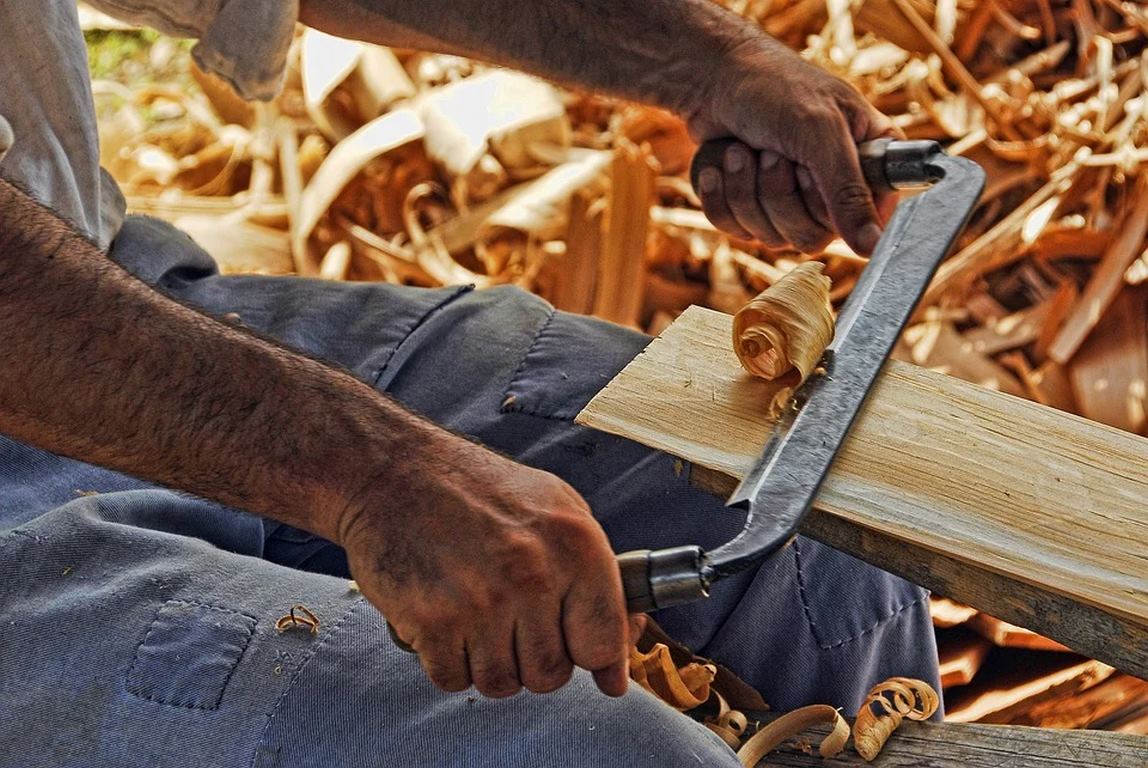 Use the Right Tools
It is important that when you are woodworking, you are using the right tools for the job. There are several to choose from and it may differ depending on what it is that you choose to work on, as well as your preference for how to carve, build and assemble your different projects.
The basic categorization for tools falls under either classic hand tools or electric tools, and under those categories are a wide variety of different tools for many jobs ranging in size, purpose, and detail.
Hand Tools
Hand tool woodworking is a popular form of woodworking that allows crafters and makers to build their furniture or other objects and items mostly using classical tools that are not electrical.
These include handsaws, chisels, scrapers, and planes, and can range from being very affordable to expensive if you are looking at specialty tools as your hobby and interest grow.
Hand tool carpenters tend to feel more connected to their hobby, spending plenty of intimate time crafting without the use of electrical tools.
---
Read Also:
---
Electric Tools
Electric tools are mostly used for larger projects like table saws and electric sanders. Before you get into woodworking or start as a beginner, it is important to learn how to properly handle different tools.
The craftsmen at woodworkmag.com highlight different tools with different purposes and capabilities to look into.
Handling is especially important with electric tools as they operate at much higher speeds, imposing greater risks.
You should start your woodworking journey with an experienced instructor to provide you with the necessary guidance and inform you of safety practices to carry with you throughout your woodworking career.
Keep Tools Sharp
As you woodwork, you will utilize many tools that require you to cut through wood. In order to be able to do the job you want in an efficient manner, you need to ensure your tools are up to the task.
You should sharpen your tools frequently, and failing to do so not only can lead to a poorly done job with messy cuts but also be a major health and safety risk.
This means that you must sharpen your tools in order to prioritize yourself and not just the work you do.
Start with Easy, Doable Projects
When taking up woodworking, you will be tempted to take on complicated and intricate projects, wanting to build elaborate cabinets or shelves, or very detailed toys or displays.
As important as it is to have ambition, even when it comes to woodworking, it is also just as important to stay grounded and approach your new hobby and interest with patient learning.
If you attempt projects that are too big and difficult to tackle before getting a handle on the basics, you risk doing a subpar job and becoming easily frustrated.
This emotion will then lead to you not wanting to continue to learn and grow. Take your time, start with small, easy to accomplish projects, and develop your skills.
As you become more confident with your tools and how to handle them, you can then take on new project ideas.
Measure Before Cutting
You hear it all the time, about how you should always measure twice and cut once. Even if you aren't actually measuring twice, you need to always be mindful and measure carefully to ensure that you are accurate with your dimensions.
A poorly measured project that lacks the proper planning will quickly become a problem as you begin to assemble and put together your pieces.
This will translate to structural and design flaws that will be evident in the visual look of whatever you are building as well.
Use Clamps to Stabilize
As you begin to assemble your project, it is important that you use the right tools to keep your structures and components aligned properly.
Even if you have measured everything and made the appropriate and accurate cuts, misalignment during assembly will throw your work off and can turn an otherwise beautiful project into looking and feeling imperfect.
You don't have more than two hands, and often at least one other hand will be preoccupied with hammering nails or gluing pieces together.
Clamps provide you with more options to hold components together, freeing you up for various portions of the job.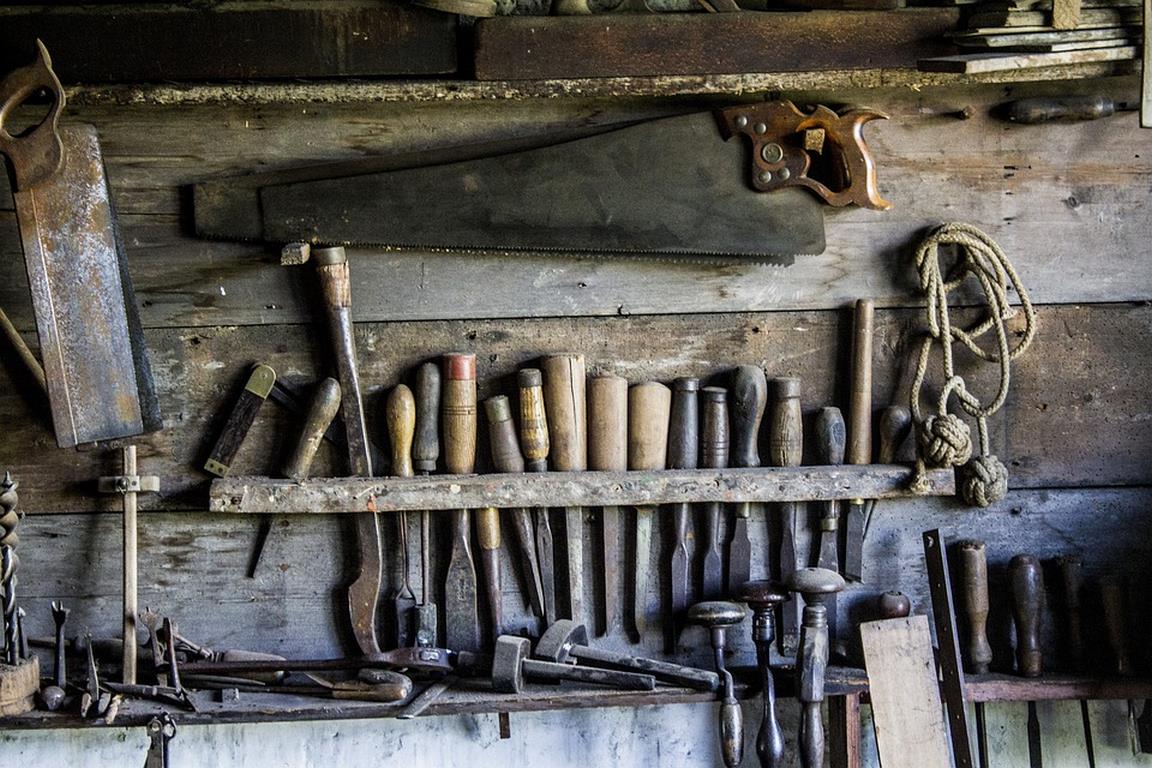 Woodworking Cleanliness
One of the most important things that some beginner woodworkers overlook is the factor of having a clean working space.
Always take time to evaluate the area around you and make sure to clean it frequently. This includes both the material that may be removed after cuts, the wood chips, and sawdust after cutting or sanding and the equipment that you use.
Having a clean space ensures your safety, as well as the quality of the job, especially when applying the stain finish to a project.
Finish Strong
Keep in mind that after you complete building and assembling your project, this does not mean the job is done.
When everything is complete, you will want to do a couple of things. First, you want to sand down your surfaces.
This ensures that your cuts and material are smooth. This is important for all projects, from tables and shelves to toys.
Sand down your wooden surfaces in order to avoid scratches and splinters. Once you have a smooth surface, you will then want to coat the wood with a finish.
Wood that is unfinished is vulnerable to such things as moisture, which is bad for tables but also shelves, doors, and fixtures of all sorts.
The finish will seal and protect your wood while giving it a beautiful shine and color, ideal for anything that is displayed or open to being used.
Woodworking allows you to get hands-on and build and create things. You will learn to appreciate the work that goes into different crafts.
But before you get to the building, you should take the time to learn and educate yourself on the proper tools, techniques, and practices to ensure that your experience is a positive and seamless one.