Winter can seem like the longest season, as the dark nights set in and the unpredictable weather takes hold.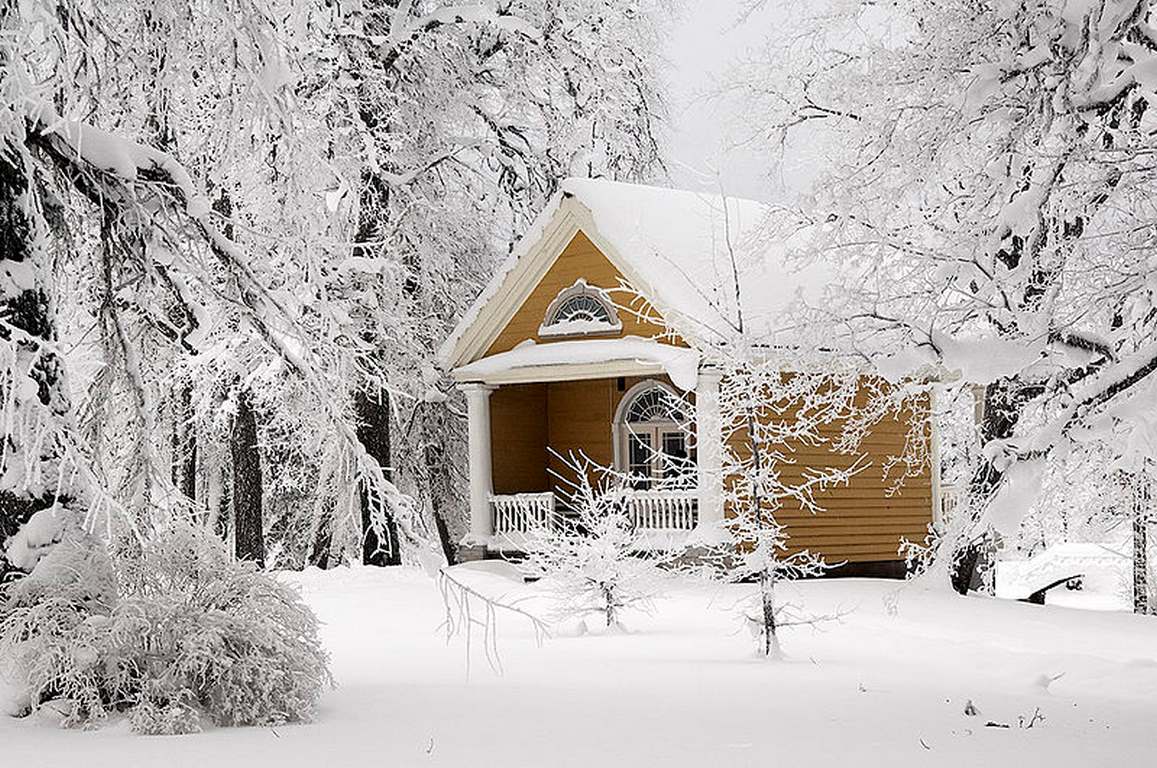 As the colder time of year approaches, there are a few things that we will need to do to prepare our homes so that they keep us warm and cozy, and so that they can handle adverse conditions. Read on as we look at 3 simple ways that you can prepare for winter.
One of the most important features that will see you through the winter, and even help you save on your energy bills this year is double glazing. If you haven't made the switch yet, or you think your windows could do with an update, Essex glazing can provide just what you need.
1. Insulation
One of the most important factors to consider when preparing your home for winter is insulation. Insulation is necessary to keep the warm in and the cold out, so if your home is not fully equipped as it should be, you might find that it is not heating as it should.
When your insulation is not up to scratch, you will not only find that your home is chilly you may also notice dampness forming, as there is no warm air to dry out the moisture in areas like the bathroom.
You may also notice that your heating bills are increasing, if your home is letting air out of every crack and under every door, your radiators and boiler system will have to work harder to maintain heat within the home. With energy prices rising this year, spending more money on heating is something you'll want to avoid! So how can you go about insulating your home?
If you haven't already, make sure that all of your windows are double-glazed, and sealed correctly so that cold air cannot get in through any cracks or gaps. Double glazing also stops you from losing heat through your windows, which is common in many homes.
You should make sure that you insulate your pipework to prevent them from becoming frozen and ensure that you have plenty of insulation in cavity walls and in your roof or loft. Draft excluders are perfect for placing under doors in the winter too.
---
Read Also:
---
2. Check for Heating Issues
Ideally, you need to check your boiler and heating are working before you get to the cold weather you don't want to be faced with a broken boiler and no heating in the depths of winter! Another advantage to making sure that your heating is working as it should through the summer is that if you do require repairs, plumbers and engineers tend to be less busy in the warmer months!
Go around your home and feel your radiators to check if they are heating up correctly – if not, you may need to balance or bleed them you can do this easily without the help of a plumber. If your boiler needs a service, ensure that you get it booked before it's too late a broken boiler in the cold of winter could pose serious issues.
3. Check your Guttering
Although this is an issue that you may overlook or simply forget about, you should always make sure that your guttering is clear and safe in the winter months. Guttering works to carry water away from your home when it's raining, and it can become clogged with leaves and other dirt over the summer and autumn months.
A clogged gutter means water won't drain away correctly, and it could end up dripping down the side of your home, causing a pool around the foundations, which in time can lead to cracks in walls due to erosion. You can clear your gutters yourself or get a professional to do it for you. Make sure you keep on top of this, as it can cause you more serious issues in the future.