Gutters may seem like a simple concept at first, however, choosing the right guttering system for your house takes a certain degree of knowledge and understanding.
Whilst the fundamental function of guttering is to direct water from a roof to a drainage system, there are significant differences between guttering systems that should be considered when choosing the right gutters for your house.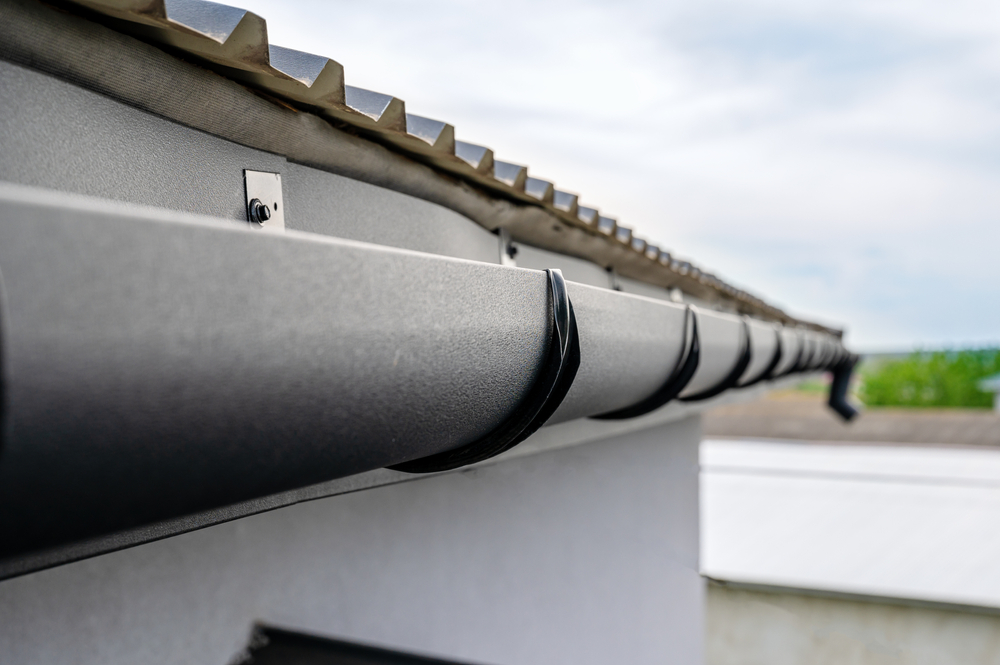 Two significant components of a guttering system to consider when making a purchase are the materials used to create the gutters and the profile of the gutters.
Guttering Materials
Gutters can consist of a range of materials that vary in quality and cost. Each guttering material comes with its own set of benefits and setbacks.
Gutters made from aluminum will be lightweight, resistant to rust, and are easier to assemble than other gutter materials. Certain aluminum gutters can be weaker than alternative materials.
Using galvanized steel for your gutters creates a significantly stronger system than aluminum. Its drawbacks are that it is susceptible to rust and requires regular maintenance.
Though it is an expensive option for guttering, stainless steel is strong and won't rust or lose its shine.
The strongest and most expensive guttering option is copper. Copper is extremely durable and visually appealing. If price weren't a factor, copper would be the best choice for your guttering.
On the other end of the spectrum to copper, vinyl is an inexpensive material that is easy to install. Vinyl is a good choice for DIY renovators but can degrade in quality over time.
---
Read Also:
---
Guttering Profiles
The profile of a gutter is the design of its cross-section. Different gutter profiles will have different functionality and aesthetic qualities. These are the three most commonly used gutter profiles.
Quad Gutters are the most commonly used guttering profile. They have a flat base and sides and can be equipped with slots to prevent overflow.
There is a range of quad gutter sizes, and a high-profile gutter would be recommended for houses located in areas that experience heavy rainfall.
Half-Round Gutters have a curved profile and are a good option for preventing the build-up of leaves, branches, and other debris.
Smooth Line Gutters are a variant of the half-round profile, the difference being that smooth line gutters have a flat edge that mounts to the roof, giving the gutter a 'smoother' look.
It's important to consider these components of guttering systems when deciding which will be the most suitable for your home.
Whilst appearance will play a factor in deciding on your gutter material and profile, your decision should be more focused on how suitable the components are for the conditions your house is subject to.
For example, if your house is surrounded by tall gum trees, and you live in a particularly windy area, a half-round gutter would be the right choice for your guttering system even if you prefer the appearance of quad gutters.
This information should help you decide on the most suitable gutter system for your home; however, it is always recommended to consult a gutter expert before going ahead with purchase and installation.
Ideally, you should seek advice from practitioners who have a lot of experience in the industry and have worked with a variety of guttering systems.
The right guttering practitioner will be able to advise on the most suitable guttering for your house and provide an estimate for the price of materials and installation.
They should also be able to incorporate the function and design elements you'd like your gutters to have.